Graffiti appeared on the streets of Kiev and Zaporizhia, the text of which reads: "April 22 congratulate grandfather on his birthday." The organizers of the action thus decided to remind fellow citizens that on April 22 145 is being celebrated since the birth of a man, with the help of which Ukraine has grown by new territories - Vladimir Ulyanov (Lenin). Portal
PolitNavigator
publishes an interview with one of the participants of the action:
You cannot directly call people to celebrate the birthday of one of the most prominent political figures of the twentieth century, you can not distribute flyers on the streets, you can not create events in social networks, you can not politicize this date, much less actualize the legacy of Marxism-Leninism. Dangerously. So, what can we actually see when we carefully read the call "to congratulate grandfather on his birthday" on April 22? We will see how a code is being developed, a new speech, when it is veiled, without loud political attributes, people are trying to talk about things that cannot be talked about. This is the beginning of a new silent communication, when words and external attributes cannot speak about their political position, when political disagreement with the regime in Ukraine remains for some time something that lives and grows deep inside a person. Sooner or later, it will be possible not only to speak out loud about this disagreement, but to shout and be active. In the meantime, no one forbade simply silently to come to the center of Kiev, somewhere in Bessarabskaya Square, and put a bunch of flowers with a greeting card to the place where the monument stood, demolished by the rioters.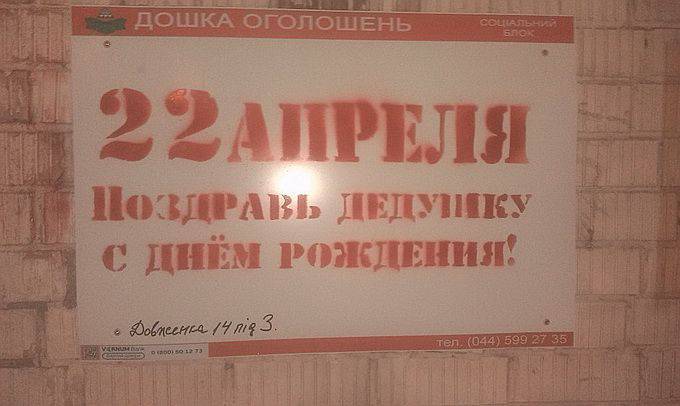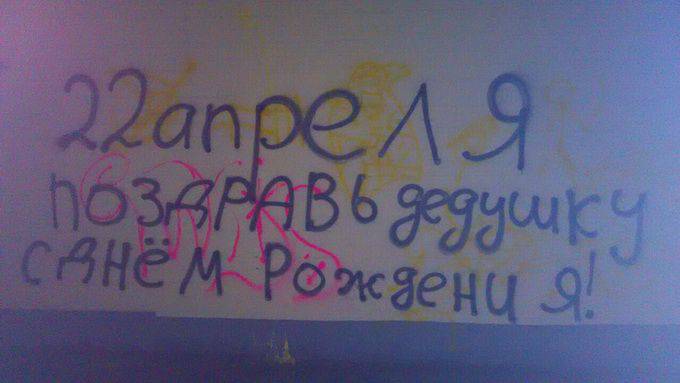 If several years ago sociological polls in Ukraine showed that the majority of Ukrainian citizens are indifferent to the figure of Lenin, then after the demolition of monuments and the prohibition of communist symbolism, the number of people trying to protect one of the main symbols of the Soviet era has noticeably increased. It turns out that the actions of the radicals who demolish the monuments to Lenin, the monuments to the Soviet soldiers-liberators, plus the actions of indulging the radicals of the authorities adopting the relevant laws, can play the opposite effect in Ukraine.