The crews of the Lipetsk training center for aircraft personnel and military tests during the parade in Moscow will be demonstrated for the first time by the Su-35 and Su-30 fighters of the 4 ++ generation, reports
MIC
with reference to the press service of the Ministry of Defense.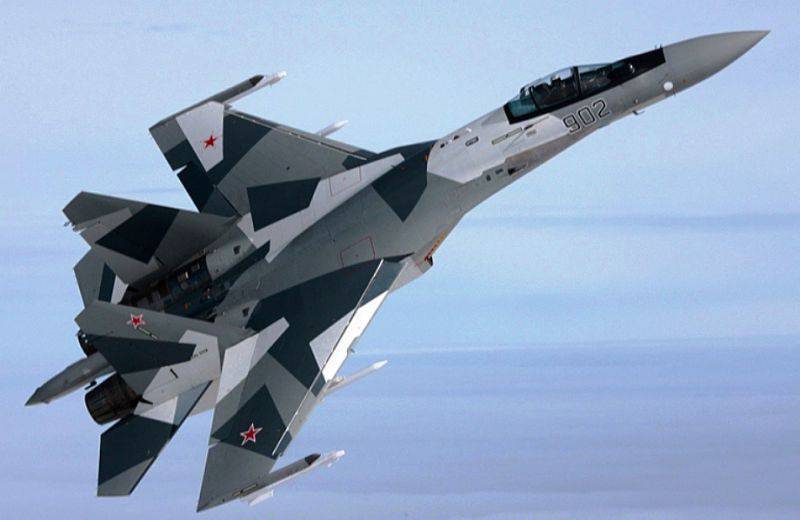 "The pilots will also fly as part of the" tactical wing "of 10 airplanes, including the multipurpose Su-34, Su-27 and MiG-29 fighters," the release said.
It is reported that "Lipetsk Aviation Center, which recently turned 62 years old, all this time has been fulfilling the most crucial tasks in the development of a new
aviation
equipment, research of its combat capabilities and training of the flight and engineering personnel of the Air Force. "
According to the press service, it "mastered over forty main types of manned and unmanned aerial vehicles, including the jet first-born Il-28, MiG-15 and all subsequent serial aircraft of front-line aviation, as well as Strig's unmanned reconnaissance aircraft, "Flight", "Wing" ».
32 Hero of the Soviet Union and Russia served in the aviation center.
"The personnel took part in the atomic bomb test exercises at the Totsky testing ground in 1954, were among the first to master 80-generation Su-4 and MiG-27 aircraft in 29-s, and developed methodological documents for their operation in combat units, in 1992, the Centre's pilots made the first
stories
front-line aviation flight to the US on Su-27 aircraft, "the message says.