UAC President Mikhail Pogosyan and Pilot Sergei Bogdan are among the most respected Russian military 10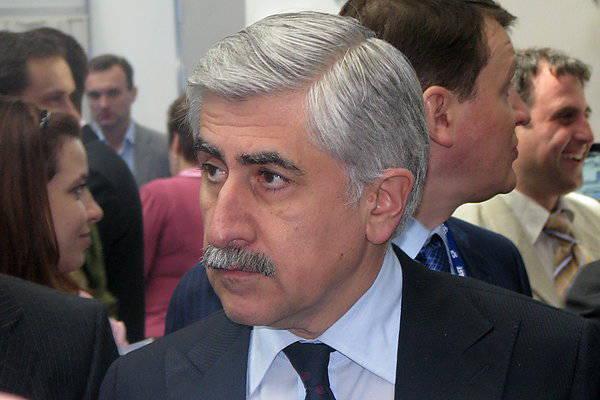 Mikhail Pogosyan, President of the United Aircraft Building Corporation, Chairman of the Board of Directors of the Sukhoi Company, and Sergey Bogdan, Deputy Head of the Flight Service of the Sukhoi Design Bureau, are among the most respected Russian military, the Sukhoi press service reports. The corresponding list was published in the journal Russian Reporter.
Mikhail Pogosyan achieved outstanding achievements in the development of the latest Russian
weapons
. Largely due to the efforts of the enterprises he heads, the country maintains military parity with Western countries in the field of aviation, the magazine notes. It is military aviation that provides a significant portion of the proceeds from the export of Russian weapons. It is not surprising, writes Russian Reporter, that after all these successes, Mikhail Pogosyan was appointed President of the United Aircraft Building Corporation. The state hopes for his talent as a manager in the development of civil aviation.
Sergei Bogdan is included in the list of the most reputable military for testing the fifth-generation fighter. It was he who was the first to fly the PAK FA. His achievements are not limited to this, the newspaper writes, he participated in the testing of virtually all Su fighters of the Su family in recent years (mastered 55 types of aircraft and their modifications), the first serial Su-30MKI and multipurpose fighter Su-35 were the first to lift into the sky.
The list of the "Russian Reporter" "The Most Respected Russian Military" also includes: Anatoly Antonov - Deputy Minister of Defense, Arkady Bakhin - Commander of the Western Military District, Nikolai Makarov - Chief of General Staff, Nikolai Pankov - Secretary of State-Deputy Minister of Defense, Sergey Sokolov - Marshal of the Soviet Union, head of the club of veterans, military leaders, Boris Obnosov - Director General of the Tactical Missile Weapons Corporation, Igor Sulim - Pilot Instructor of the Lipetsk Military Use and Transfer Center Makhmut Gareyev - Army General, President of the Academy of Military Sciences.
Ctrl Enter
Noticed a mistake Highlight text and press. Ctrl + Enter