One of the reasons for the failures of the Ukrainian security forces in the southeast, Ukrainian activists, is that Ukrainians, it turns out, are stingy to send financial aid to the needs of the so-called "anti-terrorist operation." Like, if the citizens of Ukraine donated more to the "ATO", then "peremoga" would be in their hands. At the same time, there are also tips from the most prominent activists on how to get fellow citizens to more generously shell out for a civil war in the Donbas. One of such proposals is voiced by Alina Mikhailova, the unit who is a member of the so-called "SOS Army". The proposal is to bombard "Point-U" those who do not wish to give money to the war ... They say, only in this way they will understand ... We represent the post of Ms. Mikhaylova in
Facebook
(style saved):
For a week now, the SOS Dnepr Army volunteers after duty in the Caravan, where they collect military aid in the form of food or personal hygiene, come to headquarters and report on ... an empty cart (for donations - approx. "BO").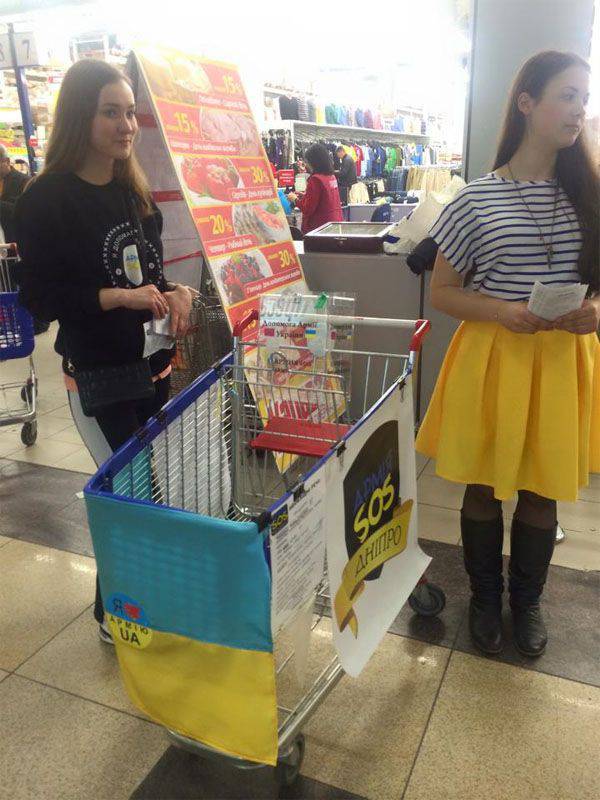 They cost 4 hours every night, and the cart is constantly empty.
Moreover, one of our volunteers asked not to put her in the Caravan anymore, because at some time she was not only scolded, but also by some single wife, perhaps, with a big ego, which promised to break his legs with volunteers, they will help the military.
In short, the point here is not even about who threatened anyone with what. Volunteers get used to the fact that they are often mixed with shit and humiliated.
The fact is that: DNEPR, TO YOU UNDERSTAND THAT KM IS GOING FROM YOU IN 200, YOU NEED TO BAKE WHERE NEAR "DOT Y"? I flatly refuse to believe that you have such a crisis, that one person can not spend 25 UAH for socks for a defender. (...)
I am ashamed. I am very, my dear Dnieper, ashamed.
You still have time to go and put something in the cart for our warriors who risk their lives every day so that you can continue to be careless and indifferent to war.
P.S. and everyone, forgive me, vybl ... m, who allow themselves rude remarks in the direction of our young volunteers who spend their time standing by the trolley, I ask all complaints with advice, where we all should go, send it to me. I am ready to listen to you ...
Posted by Facebook: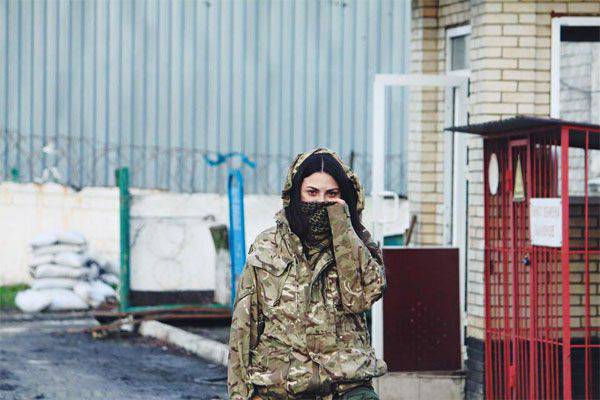 One of those who previously repeatedly donated to the needs of ukrosilovikov (Anton F.) writes:
Listen, some strange situation ... Yatsenyuk sings every day that army financing is growing. Combat singing that the United States and Canada are already helping. Previously, he himself donated - mostly with money. Again, not enough? Then why is it that I come up to these pretty girls in the afternoon, throw them a couple of bills into the donation basket, and in the evening I see them in one of the nearest bars in the Dnieper River (Dnepropetrovsk). Coincidence?..