Ukrainian Maidan creatives do not cease to amaze. This time they decided to hold an exhibition in Kiev.
ukrosobak
- certainly in embroidered shirts, in order to emphasize the national identity of even four-legged residents of Ukraine. The exhibition was held on Sunday at the exhibition center on the "Left Bank". This writes the Ukrainian political analyst Andrei Mishin, who advocates an immediate end to the war in the Donbass.
From Andrey Mishin to
Facebook
:
19 April in Kiev on the Left Bank in the IEC held an exhibition of soba - "Bandera" with a parade of embroidered vyshivanok. It was not the Oseledians and trousers who sank into my soul more than anyone else, but two girls. I called them about myself: "Fayna (beautiful) Kobita" in Lviv, and "Galya darling" from Sumy, but in the Poltava wreath. NO WHAT THE SPARK IS DRAWN TO THE PRESENT PATRIOT WHEN NEAR SUCH BITCHES!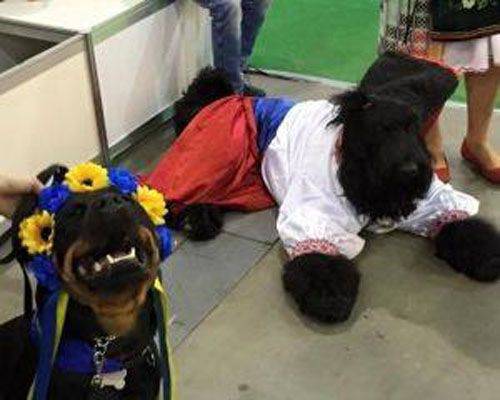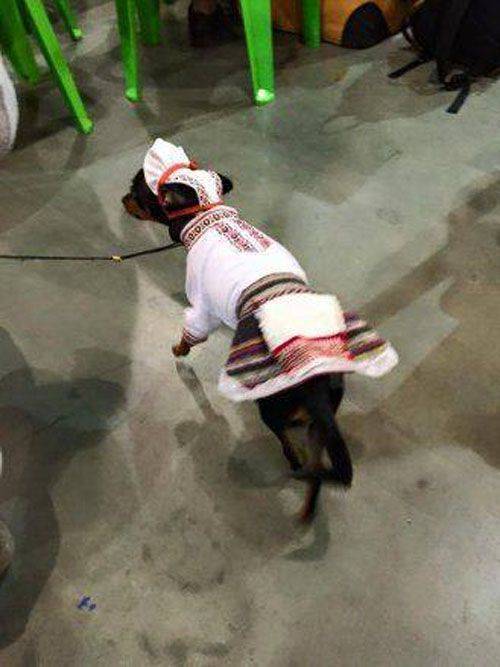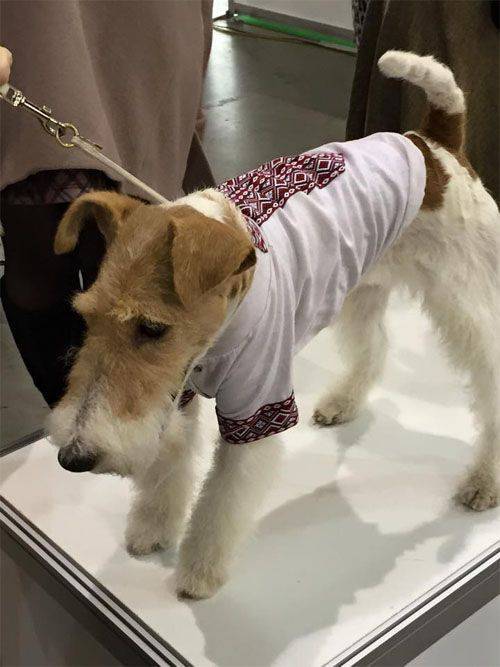 The same political scientist presents a list of the "commandments" of war propaganda, which were published as early as 1928 by Lord Ponsobi, but still do not lose relevance:
1) We do not want war / The main thing is to convince people that the "bad guys" hate "us" and have already begun (or are ready to start) first.
2) War is fought only through the fault of the enemy / This is the "other", "they" started the war, or they dream of starting it day by day. "We" are forced to defend themselves.
3) The leader of the opposing country is a real devil / It is not necessary to force all people to hate. It is necessary to personalize the image of the enemy, show your population that the head, the head of the "others" is a mentally ill, kooky, venal person.
4) We are fighting for a just cause, not for our interests / It should be kept in mind that in every war economic goals are primarily pursued, emphasizing only humanitarian reasons.
5) The enemy deliberately commits atrocities, we are just by accident.
It is necessary as quickly as possible to disseminate information about the atrocities committed by the enemy, explaining that such actions are peculiar to him.
6) The enemy uses the forbidden weapon.
7) Our losses are insignificant, the losses of the enemy are huge / During the war, the loss of manpower and equipment is called not actual, but guided by its profit.
8) Culture, art and intellectuals support our cause.
9) Our mission is sacred.
10) Anyone who doubts our propaganda is a traitor.