During the next briefing, State Department spokesman Marie Harf said that the United States had an influence on the leaders of some foreign countries in terms of making the decision to refuse to go to Moscow on May 9. Answering a question from journalists, Harf bluntly stated that Washington "did not recommend to go to Moscow" for the Victory Day celebration ceremony.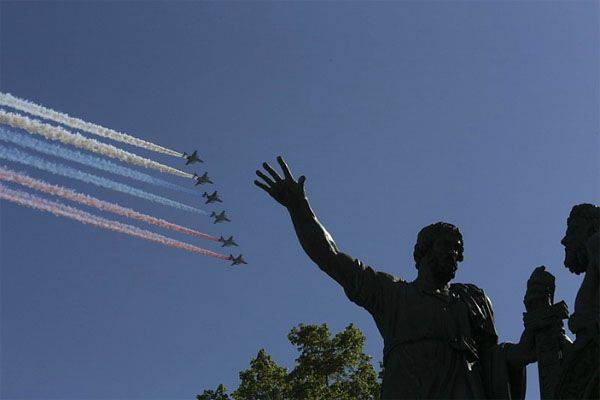 In response to this statement by Ms. Harf, journalists asked her to comment on the fact that in World War II, the USSR, whose capital was Moscow, lost the largest number of its citizens. Harf said the United States "deeply respects the memory of the victims."
"Respect," but at the same time they openly put pressure on foreign leaders in order to prevent them from arriving in Moscow to take part in memorable celebrations. Although it is their problem ...
Harf explained the position of the United States, stating the following:
We gave our recommendations to representatives of foreign countries, taking into account the situation prevailing in Ukraine. Russia is going to hold a military parade. That is what causes our sharp reaction. And we thus expressed our position.
It is known that the US ambassador John Tefft will become the official representative of the United States during the celebrations in honor of the 70 anniversary of the anniversary of the Victory in Moscow. Is he even needed there? ..