Another humanitarian convoy from the Russian Federation arrived in the DPR and LPR. 123 car KAMAZ delivered to the residents of the republics building materials, food, medicines, educational literature. In Donetsk, unloading is carried out in two logistics centers located on Sigova Street and Kiprensky Street. Reports about it
official website of the Council of Ministers and the Supreme Council of the DPR
.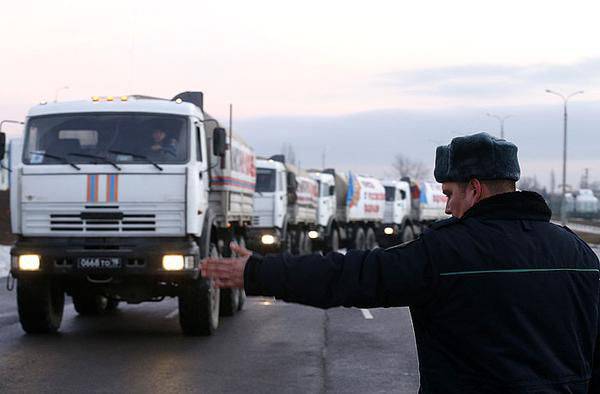 The cargo transported from Russia to the Donetsk and Lugansk people's republics, interest decided to show the Ukrainian border guards. Earlier, the Ukrainian media, referring to ukrochinnikov various rank, reported that another Russian column KamAZ transports to the territory of Donbass "
weapon
and ammunition for militants. " Militants Kiev calls representatives of the militia DNI and LC.
During the customs inspection, which was conducted with the participation of an expanded group of Ukrainian border guards, it was revealed that all statements about the transportation of humanitarian goods for military purposes are false. This was recognized by the Ukrainian border guards themselves. But the Ukrainian media, who spread fakes about "weapons and ammunition," did not take back their words about the habit formed in Ukraine. Instead, the Ukrainian TV channels came out with materials that say that the trucks were only visually "examined by the dill frontier guards, and therefore" they didn't find any weapons "...