In such cases, they usually say: "Are they there, they have completely lured me?! .." It is a question of the fact that the US ambassador to Ukraine, Jeffrey Payette, complained to Russia. Payette said that "Russia's failure to comply with the Minsk agreements will lead to the fact that the US authorities will raise the economic price for Russia."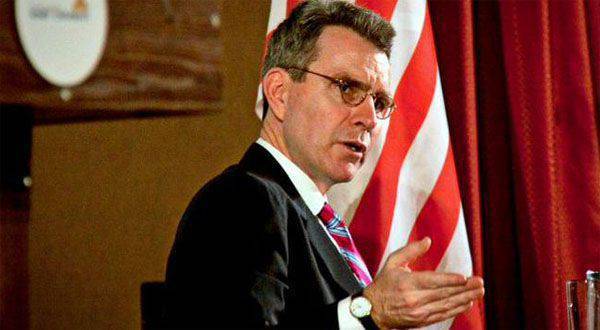 Payette said that Russia "must fulfill its obligations in Minsk." This is not the first (and, presumably, not the last) attempt by a US official to dictate something to the Russian Federation. Moreover, in the case of Payette, it is not at all clear who this Mr. Mr. thinks himself to be? .. If he was appointed as the American ambassador in Kiev, then let him address his complaints to Kiev.
At the same time, it is completely incomprehensible that Payette invests in the concept of "increasing the economic price"? Considering the recent economic trends, the main "increase in the economic price" of the US authorities to Russia can only be the lifting of economic sanctions ... After all, after the introduction of sanctions by the West, Russia realized that Russia in this world can only rely on its own people and its own limitless potentials.