Ukrainian media reported on the murder in Kiev of a journalist and writer Oles Buzyna. On the murder of Olesya on his page in
Facebook
the deputy of the parliament of Ukraine, the adviser to the Minister of Internal Affairs of Ukraine Avakov Anton Gerashchenko also writes. At the same time, Gerashchenko calls the true patriot of the Ukrainian people Buzin "a notorious journalist" (style and terminology preserved):
Just on the street. Degtyaryovskaya near the house number 58 from Ford Focus in dark blue was shot by the infamous journalist Oles Buzina.
The numbers on the car were either Latvian or Belarusian. Not exactly Ukrainian.
Please urgently to all the drivers of the city of Kiev to call the police, if you see on the street fighting or standing in place a car with similar signs.
It seems that the shooting of witnesses in the case of Antimaydana continues.
Anyone who has related to the organization and financing of Antimaydan or other illegal actions against Maidan and feels life threatening, please contact the law enforcement agencies so as not to follow the path of Kalashnikov and Elderberry.
The information about the murder of Oles Buziny is confirmed by the press secretary of the Kiev Department of Internal Affairs Yulia Mustash:
I confirm that (they committed a crime) on Degtyarevskaya, 58 on 13.20, two unknown people in masks on a car ... Witnesses claim that there was a pistol, several shots, a man fell, they got into the car and drove away.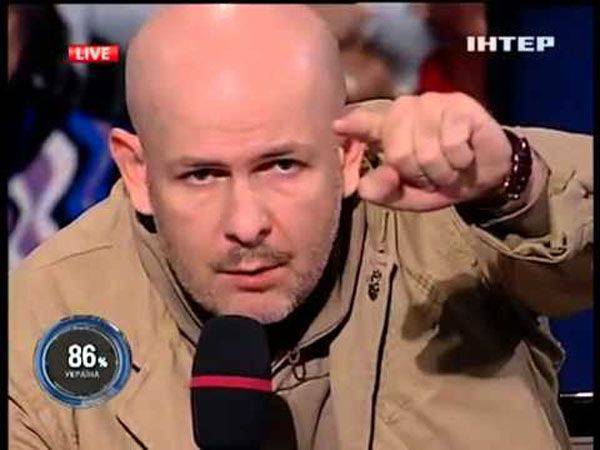 Some time ago, Oles was a frequent guest on Russian TV channels, where he participated in talk shows on events in Ukraine. Oles Buzin openly designated his position in relation to those persons who seized power in Ukraine as a result of a bloody coup. He did not hesitate to express his position as a journalist and writer on Ukrainian TV.