Maydannaya authorities of Ukraine in recent times increasingly recall the land, offering to sell it all in private hands, writes
Rossiyskaya Gazeta
.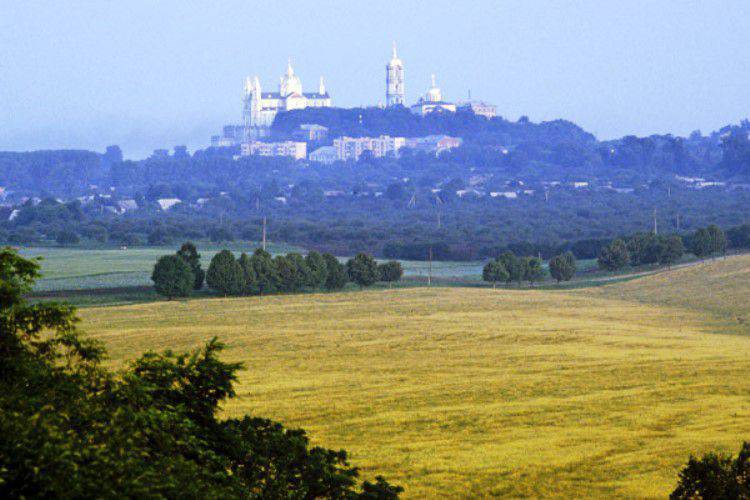 In early April, Poroshenko proposed "bringing the issue of land sale to public discussion." This proposal provoked the anger of the "patriots", who considered that the president had threatened the national treasure. However, this Tuesday, the head of the presidential administration, Boris Lozhkin, proposed in an extensive interview to lift all restrictions on the sale of farmland in order to "give the Ukrainian economy a growth driver."
"It is necessary to clarify that in Ukraine the attitude to the land is special, cautious, it is considered a national treasure, and the very talk about selling it freely, especially to foreigners, was risky. Therefore, neither Tymoshenko, nor Yushchenko, nor Yanukovych, being in power, did not dare to go beyond these limits. And even now, Ukrainian black soil is under triple protection: all 40 of millions of hectares formally belong to the state and can only be leased (up to 50 years) without any other, agricultural use only, "the newspaper writes.
At the same time, there is a law allowing the sale of land to Ukrainian legal entities and individuals, only its entry into force was constantly postponed. The term of the last moratorium ends on 1 on January 2016. The authorities prepare the population for the fact that this moratorium will not be extended anymore.
Lozhkin, in an interview, tried to convince residents of the country that Ukraine is "only one of the players who have many competitors in this market," and that its land is not at all unique (if that were the case, then the fascists would hardly have taken out during the war Ukrainian Chernozem trains).
"Already now, according to unofficial information, through various" partnerships "with Ukrainian agro-industrial holdings (managing leased areas) up to 50% of Ukraine's arable land is actually controlled by Western corporations. They are already depleting the land with quickly paying off, but rapeseed, sunflower, and genetically modified corn, which is destructive to the soil, "writes RG.
The main shadow owner of Ukrainian farmland called the American company "Monsanto". With the advent of the Maidan authorities, it has significantly expanded its representation in Kiev. Theoretically, she may have enough money to buy the entire Ukrainian land.
In this case, the Ukrainian peasants can turn into powerless laborers, and the threat of starvation will not be so illusory. "So, the famine 2011 of the year in East Africa, which claimed more than one million human lives, took place against the background of record harvests that foreigners collected from the purchased land and did not think to share with former owners," reminds RG.