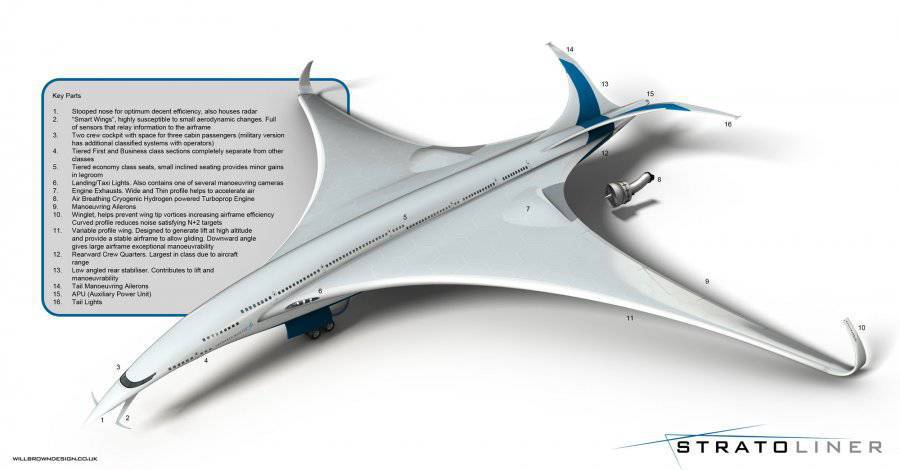 American designer William Brown presented a unique concept of a new eco-friendly aircraft that can fly on hydrogen fuel. In addition, such an air unit is able to fly to any point on earth without refueling.
The basis of the project of this aircraft was a small spindle from the family of snipe, it was his body structure that Brown used in his work. It is known that this Australian feathered is considered to be the world champion among other birds in terms of flight duration - 11680 km, that is, the distance from Australia to Alaska.
William Brown in his project tried to repeat the main features of the spindle, thus appeared a spindle fuselage, a forked tail, long curved wings and a beak-like cabin, even more interesting than that of the famous, but now completely abandoned "Concord".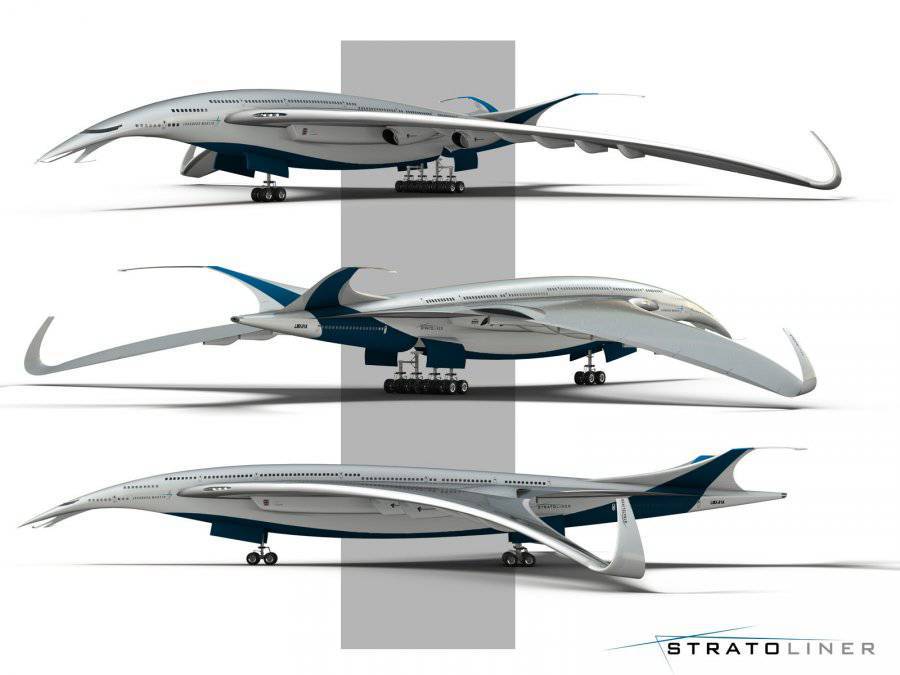 The American scientist plans to transfer his "brainchild" of the company Lockheed Martin, which is the largest developer of aircraft, and therefore even gave its name to the aircraft - Lockheed Stratoliner.
The main feature of the invention of Brown is a special form of the wings - they are bent down and have a much larger size than the usual passenger liners. Thanks to this feature, the Stratoliner will be able to "float" freely in the sky with engines turned off or with low revs. At full power, turbojet hydrogen engines will work only during takeoff, during climb, and in some special cases in flight. Thus, the new aircraft will pollute the atmosphere much less.
The negative point of the new project is the reduced stability of such an aircraft. That is, the computer or the pilot will have to constantly monitor the position of the aircraft and correct it from time to time, and this can cause some discomfort for passengers. However, the inventor himself is confident that in the near future on-board computers will be able to effectively manage and maintain the stability of the machine, even with such a specific design of the wings. In addition, it will be possible to use more durable and lightweight materials to produce reliable wings of the right size.