German Foreign Minister Frank-Walter Steinmeier refused to comply with the demand of the leader of the "left" Gregor Geesy to invite President Vladimir Putin to the G-7 summit, which is scheduled for June.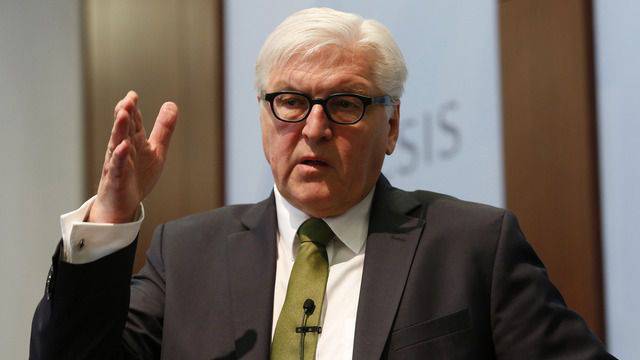 "Europe is not interested in prolonged isolation of Russia, but after the annexation of the Crimea, it is impossible to behave as if nothing happened. A return to the G-8 is possible only if Russia respects the integrity of Ukraine and implements the Minsk agreements, "the minister said.
RT
.
Steinmeier also commented on the visit to Moscow of Greek Prime Minister Alexis Tsipras, noting that "all discussions" on this issue seem to be "too nervous and excited". According to him, "the insignificant results of Tsipras's visit will strengthen Greece's understanding that the country will not be able to do without Europe."
The German Foreign Minister also warned against the escalation of the conflict in the east of Ukraine, noting that the ceasefire continues to be violated, and the clashes in Mariupol and Donetsk have demonstrated that "the threat of the escalation of the conflict has not yet been completely overcome."
In addition, the politician voiced the official position of Berlin regarding the annexation of the Crimea to the Russian Federation: "Our position on this issue is very clear: the annexation of the Crimea remains a violation of international law."