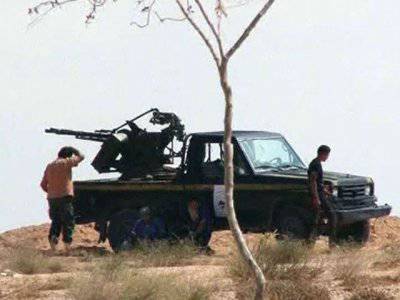 The military operation in Libya as a whole has been completed and NATO may decide to close it as early as next week. This was announced on Saturday by the head of the African Command of the US Armed Forces, General Carter Ham.
According to him, at a meeting at NATO headquarters in Brussels, scheduled for the end of the coming week, the American military leaders will present their assessments of the situation in Libya. And it is possible that the Allies will decide that it is time to stop the mission despite the fact that Muammar Gaddafi has not yet been caught, and his supporters continue to hold two cities - Sirte and Bani Walid.
"The fact that he is still somewhere hiding in the country's territory is rather important only for the Libyans themselves," the general noted, recalling that the United States and its NATO allies repeatedly stressed that the mission's goal is to protect the Libyan people. and not an end to Gaddafi.
As Carter Ham pointed out, when deciding whether to wind up a military operation, NATO will take into account whether the Transitional National Council (PNC) of Libya exercises "proper control" over population centers. According to the general, the PNS is currently "very close" to solving this problem, ITAR-TASS reports.
At the same time, he noted that even if the alliance agrees to complete the mission, reconnaissance aircraft and drones over Libya will continue for some time. "We don't want everything to stop literally the next day," Ham said. "We will still need to perform some tasks at least to help the interim government in guarding the borders." However, air strikes are likely to cease, the general stressed.