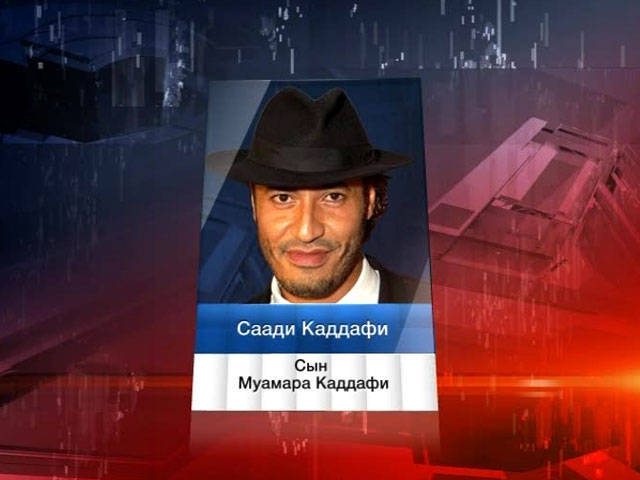 Representatives of the Transitional National Council (PNS) of Libya can interrogate the son of Muammar Gaddafi Saadi, who has been in Niger since September 11. This was announced on Sunday night by the Minister of Justice of this country, Maru Amado.
"If the PNS has any questions for Saadi, his representatives can freely come to Niger and ask them within the framework of the existing agreement," he said on state television, adding that "the speech about the extradition of Gaddafi's son at the moment in the capital of the country, can not be. " Amadou also said that in accordance with the norms of international law, Niamey can transfer Saadi to an international court or to any democratic country, ITAR-TASS reports.
Earlier, the Prime Minister of Niger, Brije Rafini, noted that in order to issue the son of Gaddafi, the new authorities in Libya need to conclude a bilateral extradition treaty. In addition, he said, we need confidence that Saadi Gaddafi will be provided with fair protection and decent treatment.
An application for the issuance of an arrest warrant for Saadi Gaddafi, who arrived in Niger on September 9, was circulated by the International Criminal Police Organization (Interpol) on Thursday. As stated in the text of the document, this decision was made on the basis of a request from the Libyan authorities. Interpol head Ronald Noble recalled that Saadi Gaddafi "commanded one of the military units that was involved in suppressing civilians' speeches," and that, by decision of the UN Security Council, he is among those whose assets were frozen in March of this year.