President of Ukraine Petro Poroshenko, booed today by Odessa residents, visited the "base" of the Ukrainian Navy, or rather, what was left of the Ukrainian Navy. In a familiar populist vein, Poroshenko, boarding the Getman Sagaidachny, announced that Ukraine was beginning to "revive its naval
fleet
". On my page in
Facebook
Poroshenko publishes these words:
Ukraine was, is and will be a sea power.
Just as we have created a combat-ready army on land for a year, we are able to repeat such a miracle at sea.
In order to implement the Maritime Doctrine of Ukraine, I am starting a pilot project for the revival and development of the Navy. The navy should be modern, high-tech and interoperable with partner countries.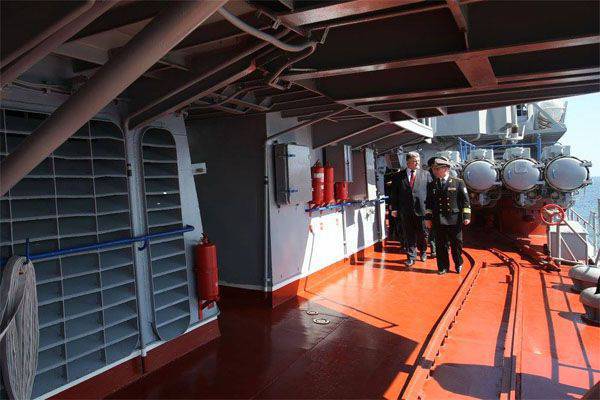 "Pivot Choven Zaporizhzhya" Poroshenko will also make "mutually compatible"? ..
Penetrating ukropatriotizma, Poroshenko said that the updated fleet will allow Ukraine to restore territorial integrity, returning the Crimea ...
Such words are inspired by pearls and dill users on Facebook. One of these (Artyom Tkachenko, Kharkov) writes:
Why did not you become president in 1991. Now everything would be different. Nothing, break through! ..
If we consider that in Poroshenko's 1991 year was 26 years, and he perfectly felt himself behind his father's "communist" economic manager, the Facebook user's initiative evokes roughly the same feelings that the Ukrainian president's statement about "reviving the Ukrainian Navy" and the "return of the Crimea."