Sergei Grinyaev, head of the Center for Strategic Estimates and Forecasts, said that after the statement by the secretary of the National Security and Defense Council of Ukraine Oleksandr Turchynov, which does not exclude the creation of a so-called dirty bomb, Western countries need to reconsider their attitude to the current Kiev authorities.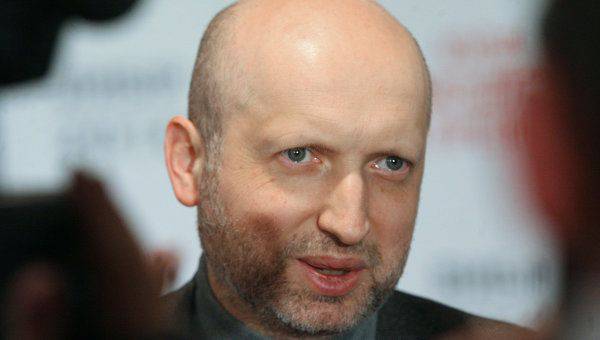 Dirty Bomb - Hypothetical
weapon
with conventional explosives, stuffed with radioactive substances. Such ammunition, the use of which is equivalent to nuclear terrorism, has not yet been used in real conditions.
Earlier, Turchinov answered a journalist's question about the possibility of creating a "dirty" bomb in Ukraine, saying that Kiev plans to use all available resources, including for the production of weapons.
"What it is there - dirty or clean - this is a separate technological issue," - cites the words of the Secretary of the NSDC RIA
"News"
.
"Such statements, especially on behalf of a politician invested with power, make you think very strongly. There is a possibility of creating a "dirty" nuclear bomb in Ukraine, since this country has a fairly well-developed nuclear energy, a country that has nuclear repositories on its territory, "noted Grinyaev.
The expert stressed that the "dirty" bomb can become a kind of deterrent weapon.
"Western partners of Kiev need to reconsider their relationship with the current Kiev authorities and think carefully whether Washington or Brussels is ready to take responsibility, including for acts of nuclear terrorism, for which, according to Turchinov, Kiev is ready for today," Grinyaev concluded .