Vladislav Masalov, General Director of the United Engine Building Corporation (UEC), said that by 2020 they would start mass production of TV7-117CT turboprop engines, which will be equipped with the Il-112B light military transport aircraft being developed.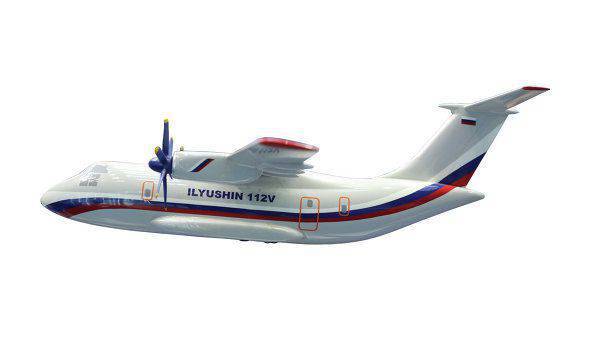 "It is planned to install the TV112-7CT turboprop engine on IL-117В - this is a further development of the TV7-117 engine. Initially, it was C, then a modification of the CM appeared, and the ST - a more powerful, effective and more modern modification. TV7-117CT is at the stage of development work (R & D), we plan to complete them and begin mass production by the 2020 year, "RIA
"News"
.
The CEO noted that a logical step would be to consider the possibility of using the IL-112В as a base for an aircraft of the passenger direction.
The main purpose of the Il-112В light military transport aircraft is the transportation and airborne landing of light weapons and equipment, personnel and cargo, as well as transportation of various cargoes during commercial use of the aircraft.
The Russian defense ministry signed an agreement for development work on IL-112 in December 2014. Earlier, the deputy head of the military department, Yury Borisov, said that the first flight of the aircraft was scheduled for 2017 year, and its mass production - for 2019 year. According to him, the Ministry of Defense of the Russian Federation is going to buy "at least 35" aircraft.