The Russian side of the Emergencies Ministry removed several hundred Russian and foreign citizens from the territory of war-torn Yemen. It should be noted that gratitude to Russia for assistance in evacuating civilians from Yemen came from almost all the states whose citizens flew in Russian planes. Gratitude was expressed by officials of Belarus, Uzbekistan, Poland and other countries. And only representatives of the Ukrainian authorities decided that it was impossible to thank the "aggressor" state by definition.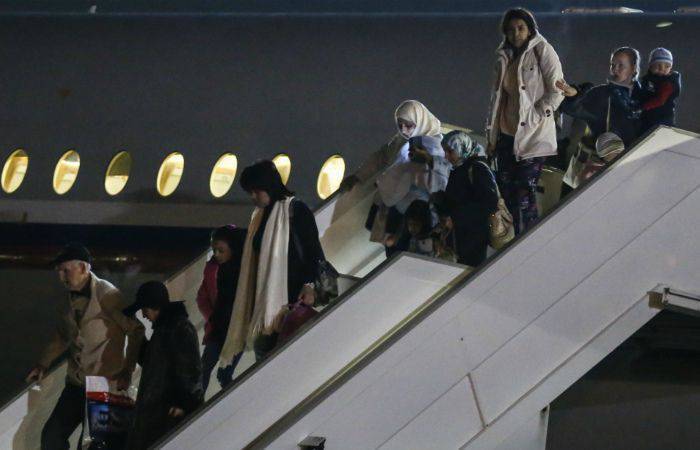 Employees of the EMERCOM of Russia themselves declare that gratitude from foreign missions is not the main thing for them; the main thing that managed to save people.
Russia, by the way, is one of the few states that have evacuated civilians from Yemen. China, the USA, Saudi Arabia and Egypt are engaged in the same work. Official Kiev decided that there was no need to save the Ukrainian citizens who turned out to be in Yemen during the hottest period ... People with Ukrainian passports who were abandoned by their authorities in the Middle East express their gratitude to Russian EMERCOM specialists, employees of the Russian embassy and frankly tell about his attitude to the actions of the Kiev authorities.
Ukrainian journalist Anatoly Shary presents his YouTube video on this topic: