AHRLAC - new combat aircraft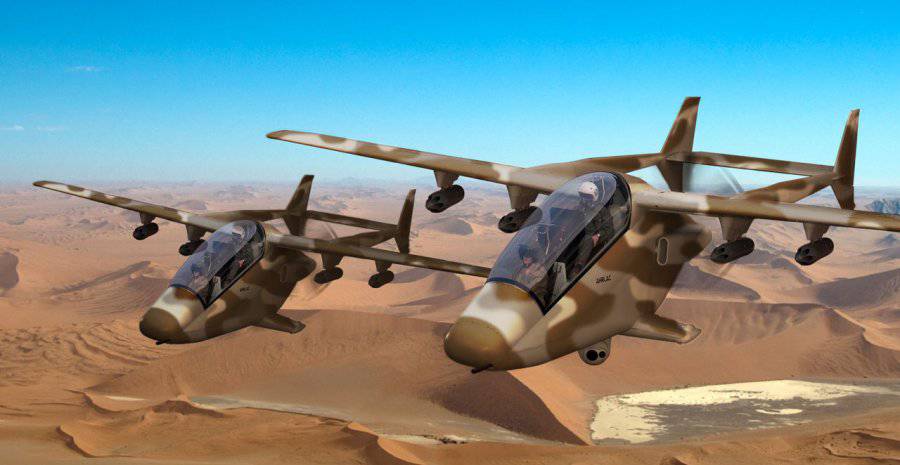 More recently, 27 this September, two South African companies Paramount Group and Aerosud on display at Centurion Aerospace Village in Pretoria presented a light reconnaissance and strike combat aircraft AHRLAC (Advanced High Performance Reconaissance Light Aircraft), declared as "the first South African manned vehicle since the times of the helicopter "Denel Rooivalk."
In June of this year, at the air show held at Le Bourget, the main developer of the AHRLAC aircraft, Aerosud, spoke about the program of this aircraft. Nevertheless, the details of this project were reported just now. This aircraft is an apparatus of the popular concept "manned BLAH" and serves to solve reconnaissance, patrol, observation, and, in addition, counter-insurgency combat and attack targets on the ground. The aircraft is a light all-metal two-seater 10,5 m long aircraft with a wing span of 12 m, equipped with a Pratt & Whitney Canada PT6-66 turboprop engine hp 950.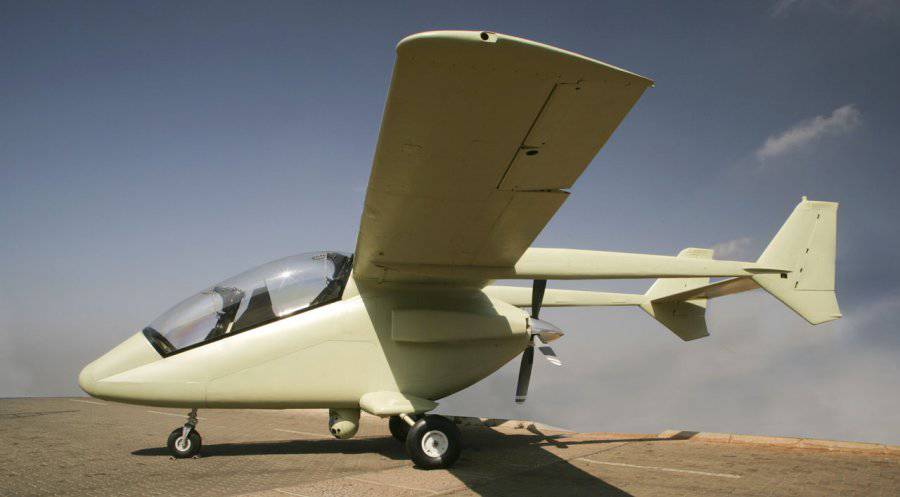 Take-off weight will be 3800 kg, combat load - more than 800 kg. The entire load is placed on the external suspension on the six underwing nodes and includes guided and unguided rockets. With a full take-off weight, the aircraft should have a take-off distance of about 550 m., Maximum flight speed 550 km / h, practical ceiling - 9,5 km, flight range with full fuel capacity - 2100 km, and suspension of two PTBs is possible. The flight duration reaches 7,5 - 10 h. The plans of the manufacturers include equipping the 20-mm aircraft with a built-in gun. In agreement with the customer, the machine can be additionally equipped with an onboard self-defense system and ejection seats of Martin Baker Mk 16.
The lower part of the fuselage was designed as a "conformal container" in order to accommodate "quick-change options" of equipment in it.
Currently undergoing testing unmanned model aircraft, reduced by four times. The construction of the first prototype of the AHRLAC began, which is scheduled to begin testing early next year. Aerosud will be engaged in the serial production of aircraft, while Paramount Group will deal with their marketing. According to the latter, a number of customers are already showing considerable interest in this car. The price of the aircraft will be slightly less than ten million dollars.
Ctrl Enter
Noticed a mistake Highlight text and press. Ctrl + Enter