In the Stavropol Territory, more than 700 motorized rifles conduct exercises in which armored personnel carriers are involved,
Tanks
, gun mounts and air defense missile systems "Tunguska", transfers
RIA News
Post Southern District.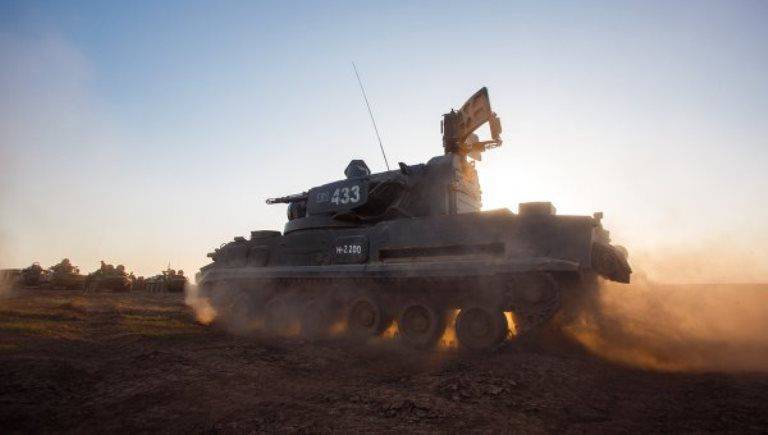 "The training activities involved more than 700 military personnel and about 100 units of military equipment, including armored personnel carriers, tanks, self-propelled artillery, anti-aircraft gun and missile systems" Tunguska ... armored personnel carriers BTR-82A, tanks T-72B3 and small
weapons
", - says the release of the Southern Military District.
It is reported that during the maneuvers "motorized infantry will repel the attack of the" enemy "sabotage groups and destroy enemies operating from ambushes."
"A complex target environment has been created for conducting classes at the site. The personnel will have to hit more than 500 of various targets that imitate the personnel and military equipment of the conditional enemy, "added in the district.
And on the eve of the Southern Military District, the exercise of reconnaissance units of the mountain motorized rifle brigade was completed.
"During the maneuvers, the scouts worked on blocking the base area of ​​the illegal armed groups, destroying the enemy sabotage groups, searching for caches of ammunition and weapons in mountainous areas and woodlands ... The servicemen also worked on assault actions in urban areas," the press release said.
This exercise involved about 200 military and more than 20 units of equipment.