In 2013, the first Be-200 aircraft will be assembled at the Beriev Aircraft Company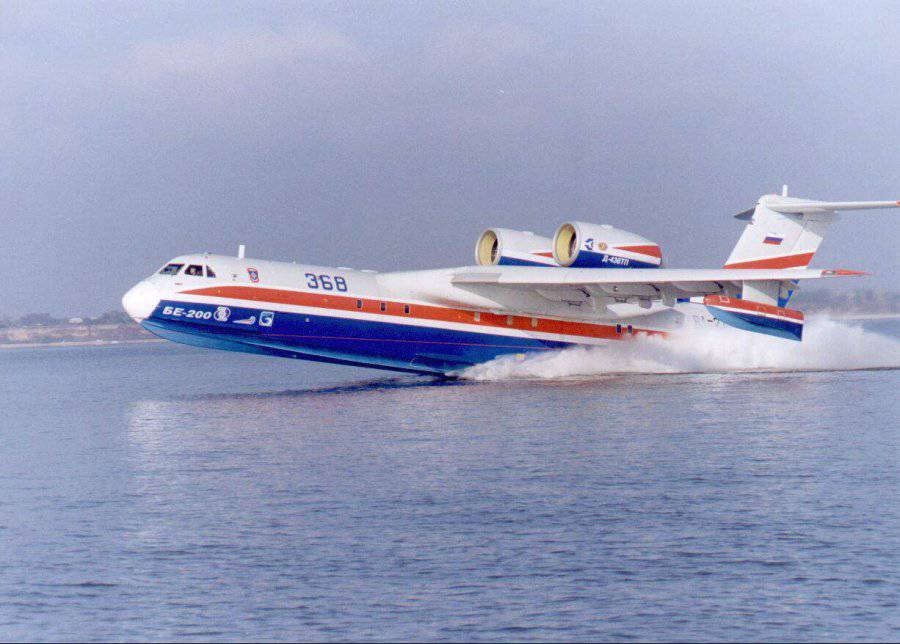 The Taganrog Aviation Scientific and Technical Complex (TANTK) named after Beriev will complete the assembly of the first amphibious aircraft Be-200 from its own components in June 2013, reports RIA
News
With reference to the First Deputy General Director - Production Director of the TANTK Alexander Gorin.
Components for amphibious aircraft Be-200 previously produced at the Irkutsk Aviation Plant, despite the fact that their development and assembly was carried out in Taganrog. A few years ago began the transfer of production in Taganrog, which ended in May of this year.
"Production of the first Be-200 aircraft (from its own components) began four months ago. The aircraft's construction cycle is 24 of the month. The first aircraft of the Taganrog assembly should be handed over to the customer 30 June 2013 of the year," Gorin said.
He clarified that this aircraft will be delivered under a contract with the Russian Emergencies Ministry. At the same time, according to the deputy head of the flight test complex TANTK named after Beriev Dmitry Shkondin, for the deliveries under this contract, the Be-200 will be upgraded. In particular, the tail end of the aircraft will be strengthened, the water intake system will be improved, and the "false signals" of failure of any aircraft systems will be eliminated.
In general, according to the plant representative, today TANTK is provided with contracts up to 2016 of the year, negotiations are underway on contracts up to 2020 of the year. "We are working with India on the supply of Be-200 in various modifications, and now we have received a request from Thailand. These are very real requests that we are working with Rosoboronexport on," said the deputy director of marketing and advertising of the TANTK Denis Didenko.
In addition, the company is considering the possibility of moving amphibious aircraft to China.
Ctrl Enter
Noticed a mistake Highlight text and press. Ctrl + Enter