In the Ship Repair Center "Zvezdochka" (Severodvinsk) completed the disposal of the highest speed in
stories
underwater
fleet
nuclear submarine K-222 (K-162), nicknamed the "Golden Fish", reports
MIC
with reference to the press service of the plant.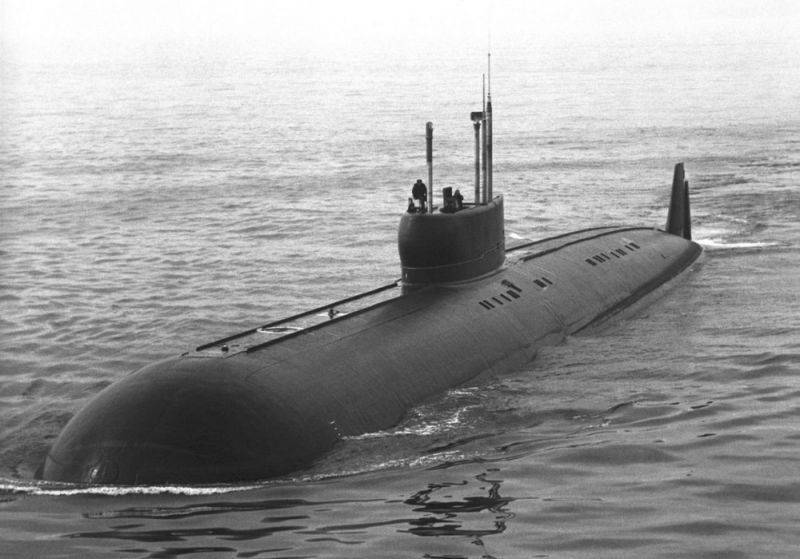 "In the last days of March, our specialists completed a unique operation on unloading spent nuclear fuel (SNF) and sealing of nuclear submarine reactors, the press service said. "In the upcoming navigation, the remaining three-compartment unit (from the reactor compartment and two adjacent to it) remaining from the nuclear-powered ship will be towed to Sayda-guba on the Kola Peninsula, where the reactor compartment will be brought to shore and transferred to the long-term storage point."
Previously, the company won the tender announced by Rosatom and signed a contract for the disposal of a submarine, the hull of which is made of titanium alloys. Work began on 2010.
On "The asterisk was explained that the most difficult operation in the course of disposal was the unloading of nuclear waste. "The design features of the K-222 reactors did not allow the equipment used on the submarines of other projects to be used to extract fuel assemblies, in fact, they had to design and make new," the company noted.
The unloading of spent nuclear fuel began in May with 2013. "Over 700 of radioactive rods were required to be moved from the reactors of the submarine to special transport containers," the shipyard specified. "Last December, Zvezdochka left the first special echelon carrying the spent nuclear fuel to the Ural plant Mayak for storage and reprocessing."
MIC: "K-222 (before 1978 of the year - K-162) was laid out at the Sevmash shipyard in December 1963, in 1970 it was incorporated into the Northern Fleet. Due to the long and expensive construction, unique characteristics received the nickname "Golden Fish". In 1989, the NPS was excluded from the Navy. The underwater speed records set by the submarine in 1970, the 44,7 node (about 83 km / h), have not yet been broken. "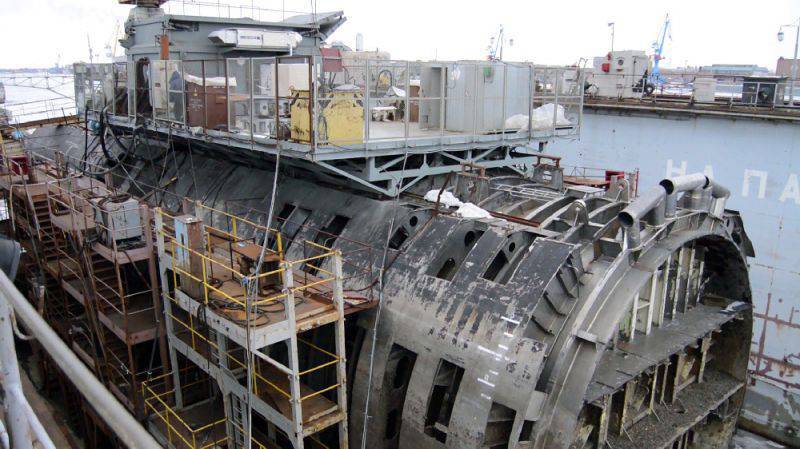 three-compartment unit K-162 in floating PD-52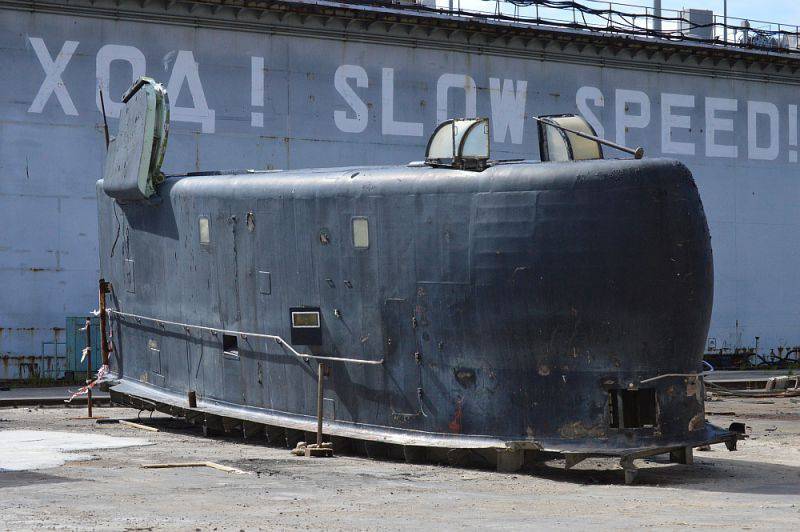 Retractable Fence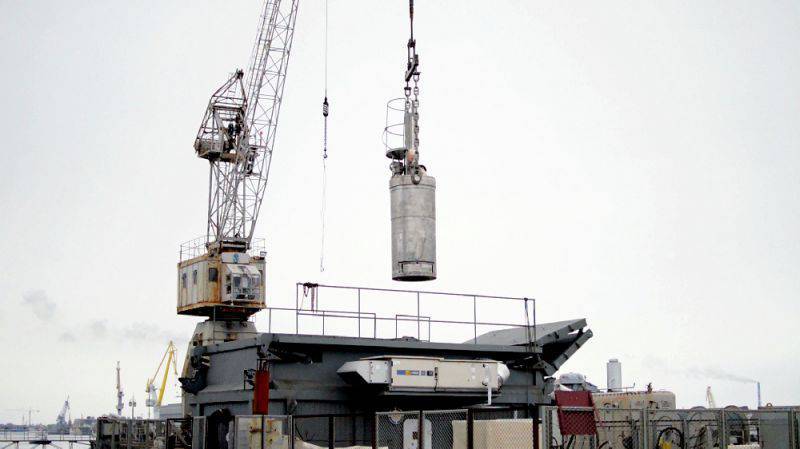 The transfer container is lowered to the reactor to receive the fuel assembly.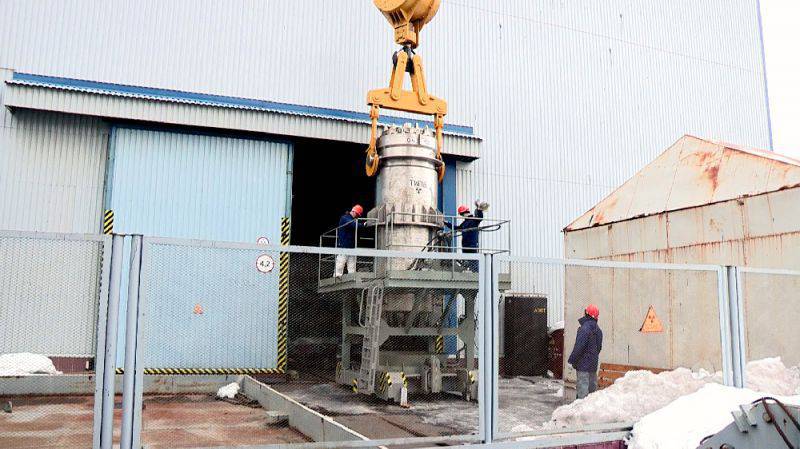 Shipment of a shipping container with SNF for transportation to a temporary storage facility
SNF Temporary Storage Facility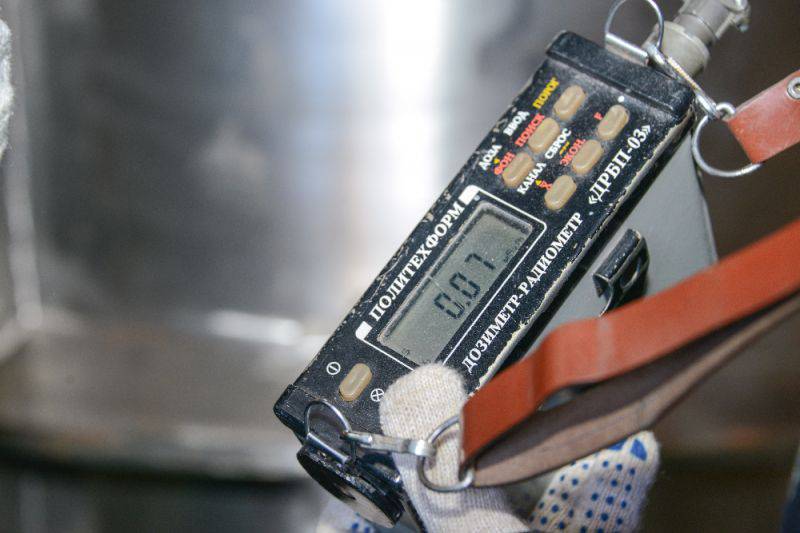 Indicators of the dosimeter at the point of temporary storage. The natural background in Severodvinsk is twice as high.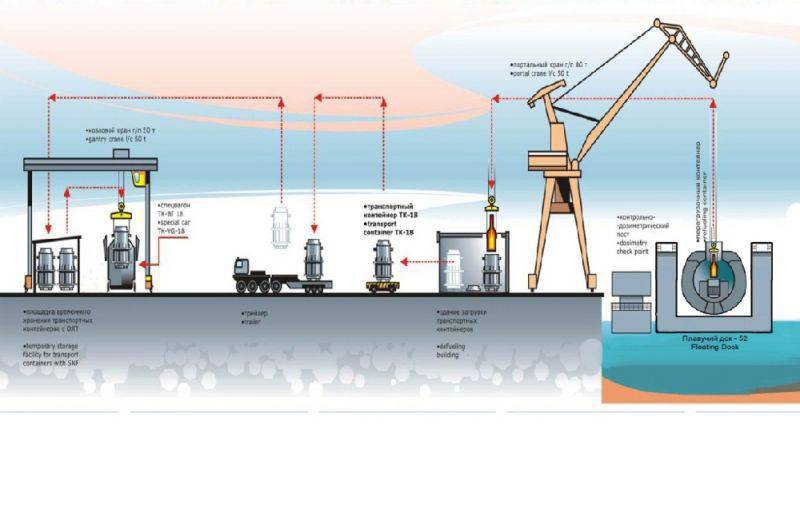 Schematic diagram of the unloading and handling of SNF