The intention of Petro Poroshenko to provide a special status to the DPR and the LPR only after elections in the regions for the Ukrainian constitution, which Poroshenko himself has been violating from the first day of his presidency, does not go unnoticed in the Western media. French edition
Le Monde
writes that such a move by Ukraine is a violation of the agreements reached in Minsk and "worries Paris".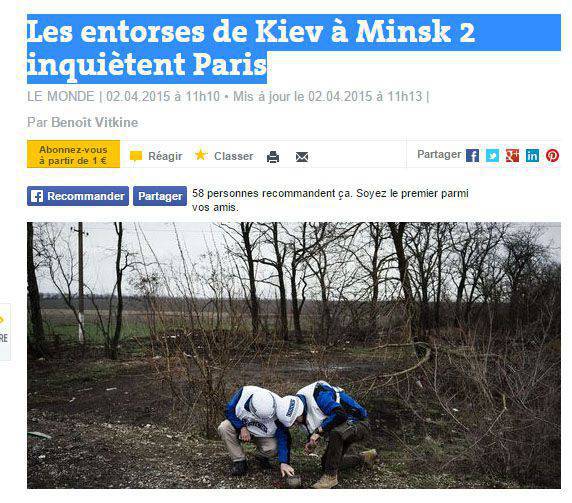 A French newspaper quotes a source from the Elysée Palace (translation
RIA News
):
President of Ukraine Poroshenko failed to pass a law that would guarantee the organization of local elections in the eastern regions of the country and active decentralization. Kiev set conditions that were not stipulated by the Minsk agreements.
A French columnist writes that Poroshenko must first grant autonomy to the territories of the southeast, after which regional elections could be held.
Le Monde:
Changing the calendar of events potentially weakens the process, which is already hard to implement, given that the Ukrainian side demands to guarantee "political pluralism."
Moreover, the publication says that with its strange behavior Poroshenko begins to "annoy the West", and the Western support of Ukraine, according to the French journalist, "is not unconditional."