President of Ukraine Petro Poroshenko signed the law, according to which in Ukraine films are now prohibited from showing in a positive manner about the security forces and special services of the Russian Federation. Excerpt from the decree Poroshenko publishes news agency
TASS
:
Any distribution (show) in Ukraine of any films (audiovisual works) that contain popularization, agitation, propaganda, etc. any actions of law enforcement agencies, the armed forces, other armed, military or security forces of the invading state (ukroprezident means Russia as an invader state - note VO) are prohibited. The demonstration of such audiovisual products threatens the national security of Ukraine and negatively affects the morale of the Ukrainian army.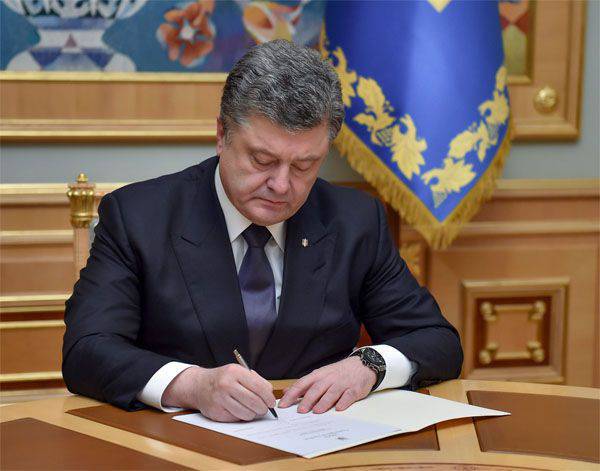 The last phrase in the text sounds particularly entertaining. It turns out that the gallant Ukrainian army loses all moral, and even more militant, spirit from merely showing personnel on the TV screen about the Russian army ... Apparently, the president of Ukraine using such wording does not understand how he humiliates the Ukrainian armed forces. What kind of "war with the Russian army" is meant then, if, according to Poroshenko himself, on the type of work of the RF Armed Forces the spirit of the APU falls, what is called, below the plinth ...
Recall that a few days ago Poroshenko said that the Ukrainian army is among the "top five on the continent."