Vladimir Putin congratulated his Belarusian counterpart Alexander Lukashenko and the Belarusian people on the Day of Unity of Nations and expressed confidence in the further growth of the complex of ties between both countries. Earlier, the President of Belarus sent his congratulations to Putin and the Russians. This newspaper reports
Look
with reference to the information of the Kremlin.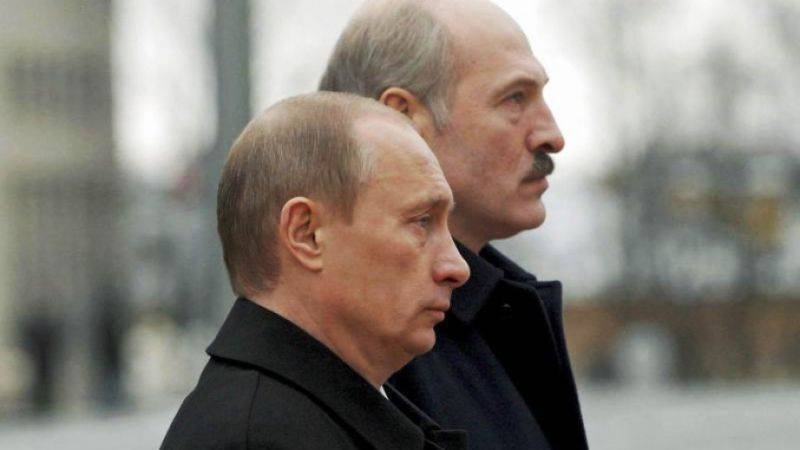 The head of Russia "highly appreciated the results of the meeting of the Supreme State Council of the Union State held on March 3 in Moscow, and expressed confidence that the implementation of the agreements reached would further increase the entire range of Russian-Belarusian relations and coordinate efforts in the areas of foreign policy, defense and security in the interests of the peoples of the two countries and in the direction of strengthening stability and security in the Eurasian space, "the release says.
Putin also "noted the successful development of relations between the two countries on the basis of traditions of friendship, spiritual and cultural intimacy, which for a long time unite Russians and Belarusians. He stressed the effectiveness of the Union State as a mechanism of bilateral cooperation, the experience of which was highly demanded in creating a wider integration structure - the Eurasian Economic Union, "the report says.
Earlier, in his message, Lukashenko stated that he highly appreciates the "personal contribution of the Russian president to the Belarusian-Russian integration processes". "I am convinced that our trustful and constructive dialogue on the whole range of issues of the Union State will contribute to their acceleration," the Belarusian leader stressed.
In early March, it became known that countries have simplified the procedure for obtaining residence permits.