The Ministry of Foreign Affairs of Ukraine sent a note to Russia, in which it demanded to refuse the next humanitarian convoys to the Donbass 2 in April, reports
RIA News
statement by the representative of the Ukrainian Ministry of Evgeny Perebiynos.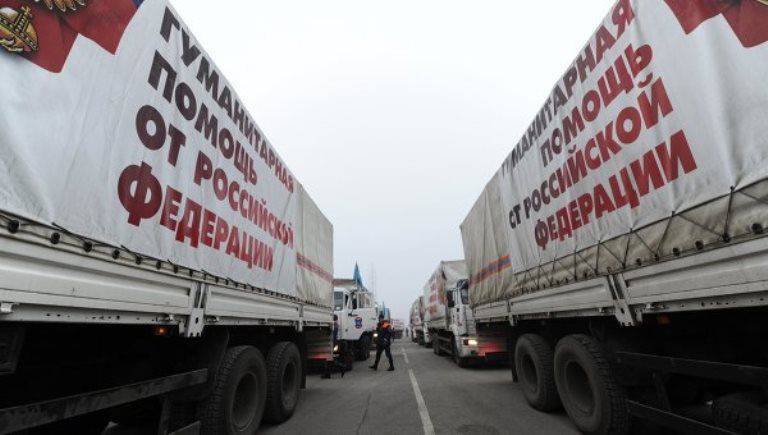 "In connection with the March 30 received from the Russian side (information) regarding its intention to deliver the next so-called humanitarian aid to the Donetsk and Lugansk regions on 2 in April, the Foreign Ministry officially requested to refrain from this step"
Said the representative.
He pointed out that the goods sent to Ukraine must be drawn up at checkpoints controlled by the Kiev authorities.
"The Ministry of Foreign Affairs of Ukraine carried out another diplomatic demarche demanding that the Russian side immediately stop violating the sovereignty of Ukraine under the guise of the so-called delivery of humanitarian aid"
- said the representative of the Foreign Ministry.
Recall that since August 2014, the columns of the Emergencies Ministry of the Russian Federation have visited the Donbas more than 20 times, delivering thousands of tons of humanitarian aid to the residents of New Russia over 25.