During the visit of the German Chancellor to Finland, it turned out that Angela Merkel was seriously afraid of a split in the European Union because of its position on Russia. In a conversation with Finnish Prime Minister Stubb Merkel, she said that "Europe should adhere to a single point of view on relations with Russia, taking into account the Ukrainian crisis." I wonder how long since in the European Union the head of one state received (a) the right to talk about what all of Europe should and should not do? ..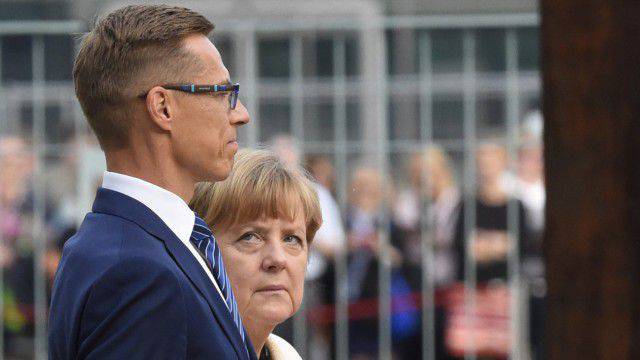 Words Merkel quotes German edition
Hamburger Abendblatt
:
There is no individual approach to the issues of relations with Russia among the EU countries. We all want to cooperate with Russia, but we have our own principles. We are not ready to hold sanctions forever, but Russia must take certain steps.
What steps should Russia take, Frau Merkel did not elaborate. Meanwhile, in the European Union, the voices of those who are in favor of forging relations with the Russian Federation bypassing the Brussels "party line" are becoming clearer. This is primarily about Hungary and Greece. Russian President Vladimir Putin flew to Hungary not so long ago, and the Greek Prime Minister intends to visit Moscow on April 8. The willingness of Budapest and Athens to go to contacts with Russia is clearly annoying Merkel.