The governor of the Kharkiv region, Igor Rainin, said that they had begun construction of strongholds on the border with the Donbas, without waiting for state funds to be allocated.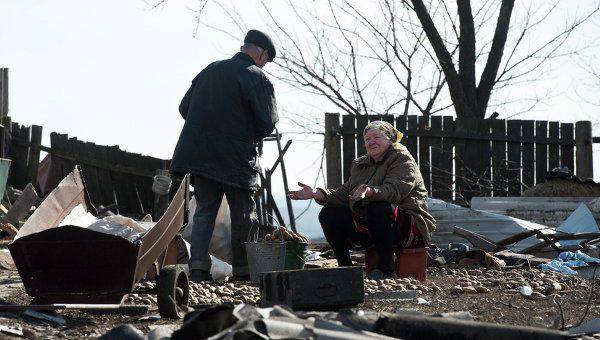 Earlier, Deputy Prime Minister of Ukraine Viktor Zubko said that the Donbass authorities have a month and a half to build fortifications in the region. The Ukrainian government plans to allocate almost 34 million dollars for this purpose.
"We are now on the instructions of the President of Ukraine engaged in the construction of the front line on the territory of the Luhansk and Dnepropetrovsk and Donetsk regions, where there is a line of collision, and facilities should be built. And for the Kharkiv region it is the 31 fire facility on the territory of the Luhansk region, to which the Cabinet has allocated funding. There is a certain procedure for the passage of budget funds, and these funds will be a little later, but we must work now, because we do not have time. We asked all construction companies to form brigades and so far without means to go and start this construction under our coordination, "Rainin quoted RIA
"News"
.
The governor noted that "not a single construction organization of the Kharkiv region has refused." According to him, "not a wall will be built, but platoon strongholds that will be along the entire collision line, and there will be only about 300 built". The main facilities will appear on the territory of Zaporizhzhya, Kharkiv and Dnipropetrovsk regions.