Representatives
Consulate General
Russia in the Lithuanian city of Klaipeda held a ceremony to award medals dedicated to the 70 anniversary of the Great Victory to citizens who were young prisoners of Nazi camps or residents of besieged Leningrad. The award ceremony was held on the initiative of Russian President Vladimir Putin. 66 members of the organization of former prisoners of the Nazi concentration camps "Prisoner" and 10 members of the organization "Blockade 900" received commemorative medals.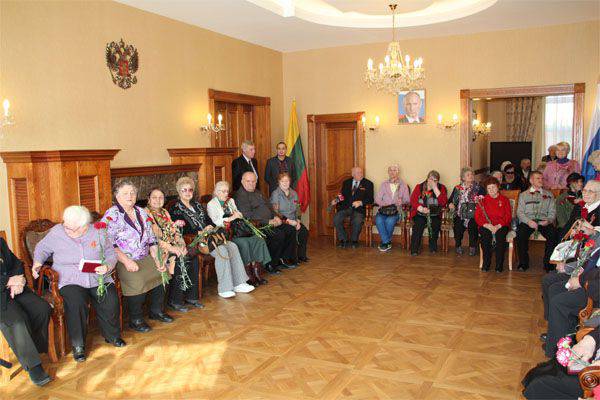 In their address to the Lithuanian veterans, their contribution to the common Great Victory over fascism was noted. Representatives of the Russian diplomatic mission in Klaipeda wished good health to the veterans and thanked them for being an example of courage and heroism that allowed them to cope with the "brown plague". According to the representatives of the Consulate General, even today, by joint efforts, everything must be done so that the ideas of fascism do not get the ground for their full-scale revival.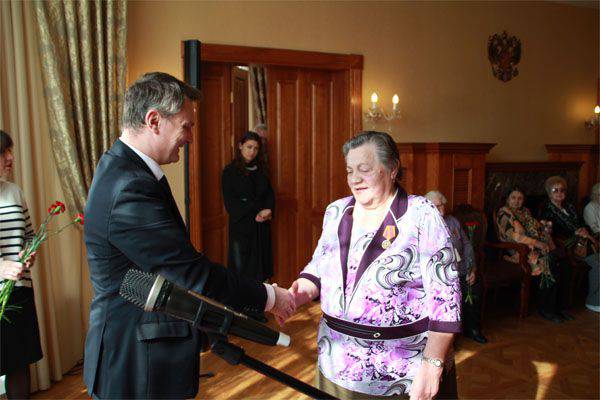 From the message from the official site of the Russian Consulate General in Klaipeda:
Our main task remains to preserve the memory of the feat of the Soviet soldier and prevent the repetition of the events of those years.

On behalf of the Ambassador of Russia to Lithuania A.Udaltsov and Acting Consul General of Russia in Klaipeda V. Novikov diplomats wished the prisoners and blockade residents good health and thanked everyone for their invaluable contribution to the Great Victory Deed.