Yemeni Hussites after a series of bombardments of the country's territory by a coalition led by official Riyadh decided to move the armored vehicles and artillery installations to the border with Saudi Arabia. It also became known that it was Riyadh that sheltered the president of Yemen who had fled the country. It is impossible not to draw attention to the rhetoric of the US State Department, whose official spokesman said that the President of Yemen "had left the country forcibly", and "he remains the legitimate head of state." Viktor Yanukovych must be at a loss ...
On the eve of the air raid of Saudi Arabia, several dozen civilians died in Yemen. The airstrike fell on the residential quarter of the capital of the country - Sana'a. According to the country's Ministry of Health, there are children among the dead.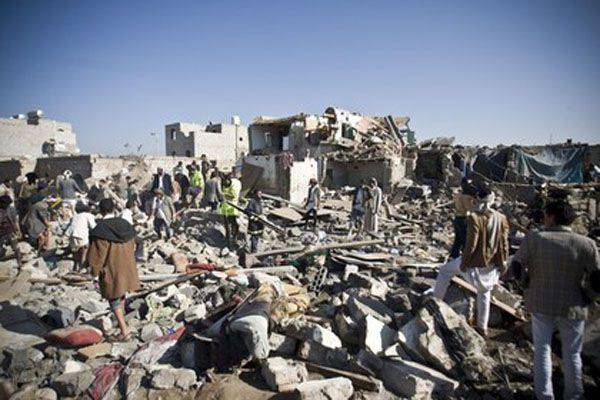 The bombing of Yemen by the Saudi Air Force was supported by President Barack Obama, saying (quote
Associated Press
):
The United States supports the measures taken to achieve a common goal - stabilization in a war-torn country.
In a telephone conversation conducted by the heads of the United States and the SA, it turned out that the US military had rescued two Saudi pilots who were forced to eject. The Saudi pilots went to the ejection because the rebels shot down an airplane in the Bani Hasheesh area in the north of the capital of the country. The plane fell into the Gulf of Aden. Yemeni media refute the statements of the Western press that the US military rescued both pilots. According to the Yemeni news agency
Khabar
One of the pilots captured by the rebels.
Official London offers its assistance to Riyadh, stating the possibility of sending a "technical and reconnaissance mission" to Yemen.
Qatari TV Channel
Al Jazeera
reports that the Yemeni rebels intend to seize the strategically important port of Aden. Earlier, the Hussites took control of another port of the country - Shukra.