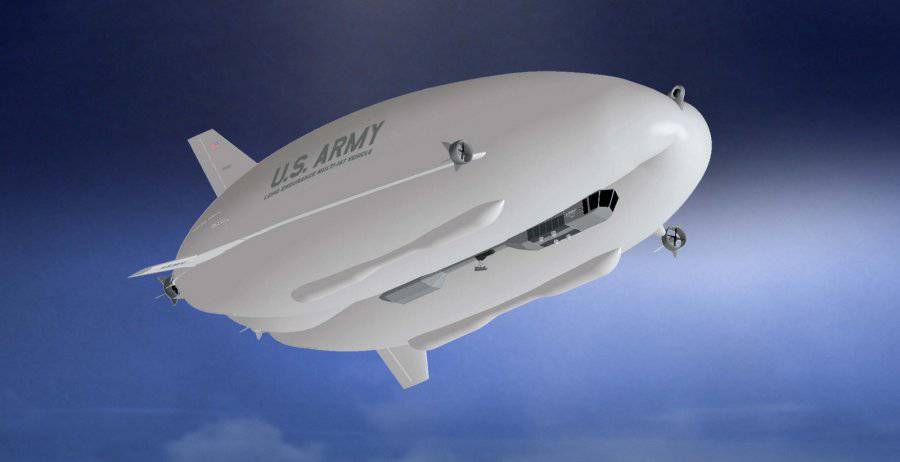 The new boom in the construction of airships has every chance to end so plainly and not having begun.
The US Army is continuously increasing the number of airships sent to Afghanistan. As a result, the limits of the possibility of industrial production of helium are actually achieved, which casts doubt on the large-scale use of these aircraft.
Airships and balloons are rapidly gaining popularity in the military sphere due to their ability to stay in the air for a long time over enemy territory. Already several dozen airships are in the sky over Afghanistan. By the beginning of next year, the US military intends to send two more really huge aircraft there. In addition, there is an active development of projects for the construction of transport airships for civilians.
According to the Pentagon's Department of Military Logistics, for the Afghan mission, the demand for helium increased from 49 thousand cubic meters in 2009 to 531 thousand cubic meters in the current year.
Helium is also required for the Northrop Grumman reconnaissance airship "LEMV". Airship developers are already experiencing a shortage of this gas. They do not have enough helium to fill the huge shell of the aircraft. The size of the shell is impressive. It is taller than a seven-story building and longer than a football field.
The amount of helium required for LEMV is huge. This is 22650 cubic meters. To support the Afghan mission, the Pentagon had to face a similar problem. Virtually no company had the opportunity to provide the required volume of gas entirely. The US Defense Department had a chance to purchase helium from a large number of small suppliers practically in bits and pieces. The problem was further complicated by the fact that the industrial production of such a volume of helium requires a lot of time. It should be taken into account that in other areas there is also a demand for helium: in electrical engineering, in medicine, etc.
As a result, over the past four years, the demand for helium has steadily increased by approximately 1-2% per year. And very soon all the reserves of this valuable raw material can be depleted.
However, the Pentagon does not intend to continue to abandon the purchase and operation of airships. The US defense department has signed contracts for the purchase of helium up to 2017. It is not difficult to guess that this may lead to an increase in the cost of already expensive helium. In the future, this will lead to higher prices for all non-military products in which it is used. It is necessary to take into account the fact that the cost of operating the airships will increase. This, in turn, will have a negative impact on the development of commercial development of the airship building and in the future will put an end to the development of affordable transport with a large carrying capacity.