The American military, who will march through the territory of the Czech Republic on a hundred armored vehicles "on the march of victory," expects at the same time "a warm welcome and a cold shower", predicts the newspaper The Wall Street Journal.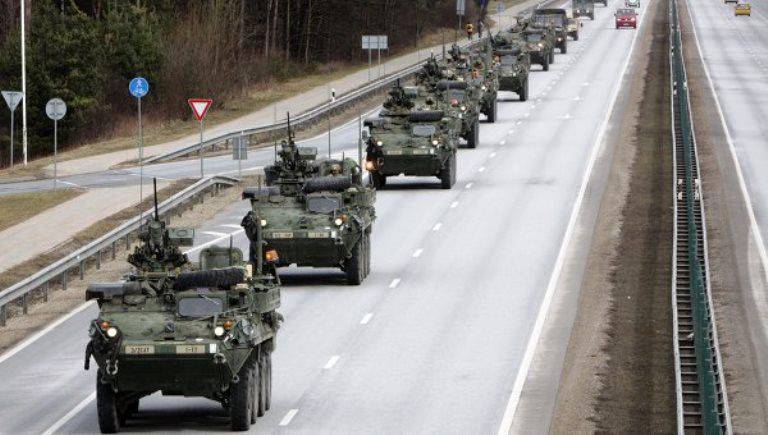 "Some activists call the movement of the convoy through their country a provocation and are preparing protests. Others fear that because of this, the Czech Republic will be suspected of sympathizing with Moscow, "the newspaper quoted as saying.
RIA News
.
"We consider this parade to be a provocation of NATO and meaningless playing with muscles," Eva Novotny, a representative of the "No to bases!" Movement, cited the publication.
"One of the anti-American activists, the founder of the True Friends of Russia organization, called the USA the main security threat in the world and the culprits of the tense situation in Europe," the publication says.
But this opinion is not supported by all. "I'm worried that because of the protests they may decide that my country has sided with Russia," said Pavel Safr, an alternate camp spokesman. His supporters will greet Americans with a "Hello, friends!"
"The passage of the convoy through the territory of the Czech Republic is the smallest thing we can do for our allies, and, of course, we do it so noticeably because the situation requires it," said Martin Stropnitsky, the head of the Czech Defense Ministry.
"Victory march" or "dragoon walk" is a demonstrative return of the American NATO contingent from the Baltic states to Germany. More than 100 armored vehicles will proceed through the Czech territory. Thus, Americans show residents of Eastern Europe that they are "reliably protected."