In the suburbs not far from Kubinka a Patriot military-patriotic park is being built. According to Defense Minister Sergei Shoigu, the park should turn into a year-round arms exhibition. The Defense Minister of the Russian Federation quotes
RIA News
:
A distinctive feature of the complex is that it will work all year round, not only when the exhibition. Of course, we would like to compete with the largest salons in the world. I hope that we will succeed.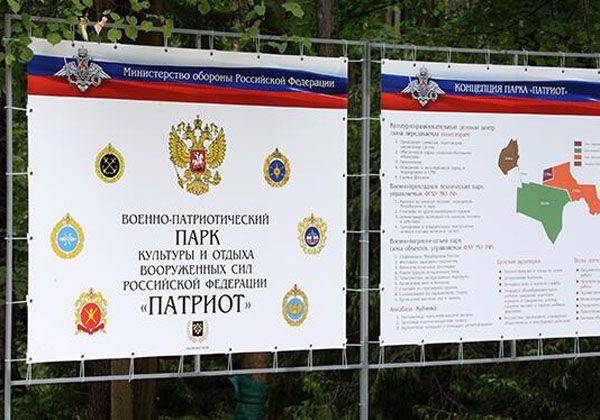 Sergei Shoigu commented on one of the infrastructure components related to the training of army units:
These are three large polygons on which our divisions study all year round. One of the training grounds is exclusively for the preparation of special forces, tankers and artillerymen undergo training at the other, including an international tank biathlon competition, and there the Taman Division is studying and preparing throughout the year.
In addition, the Minister of Defense said that visitors to the Patriot park would be able not only to inspect this or that equipment and weapons, but also to acquire army property. Sergey Shoigu:
This will be a symbolic sale. We are ready to convey all this.
We are talking about the transfer (implementation) of military uniforms, equipment, military vehicles for military-patriotic clubs and other similar organizations.