The head of the GRU may resign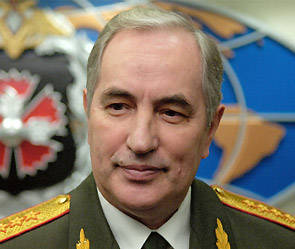 The head of the Main Intelligence Directorate, Alexander Shlyakhturov, may soon resign. As they write today, "Izvestia", at the end of August the 63-year-old general was sent to the hospital, from which he would not return to his office.
Sources in the General Staff explain that the head of the GRU did its job after a hard cut, during which almost a thousand officers were fired. Under Shlyakhturov, five GRU teams remained. Intelligence special brigade teams were reassigned to the heads of military districts, and other personnel changes occurred. About which you can not speak openly, the source said, "Izvestia". The Defense Ministry told the publication that the general can be fired only because of age. They also stressed that so far no documents have been signed on this issue, Echo of Moscow reports.
Ctrl Enter
Noticed a mistake Highlight text and press. Ctrl + Enter