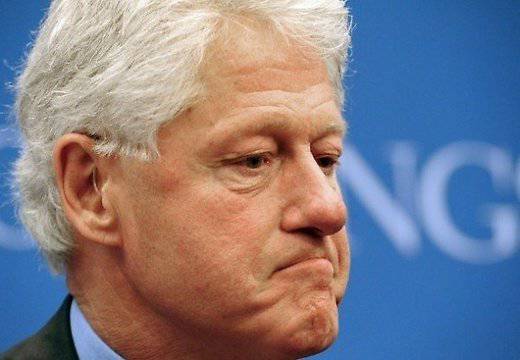 Former US President Bill Clinton believes that Israel has not yet made peace with the Palestinians, including because of the new immigrants who came from the former Soviet Union. In his opinion, it was their massive presence that ensured the predominance of the national idea over common sense. Clinton said this at a meeting with bloggers in New York.
"It doesn't matter which government is at the helm of Israel ... The most devoted citizens in Israel are Arabs. This is so from all points of view. After the Arabs are the Sabras, the people of Israel. Those who are most against the world are repatriates who recently arrived in the country and do not know her
stories
as well as the Orthodox, who are ready to defend the idea of ​​the Israeli presence in Judea and Samaria to the last, "said the former US president.
Bill Clinton, who was actively involved in the conclusion of the Norwegian agreements between Israel and the Palestinians, also blamed Netanyahu for "torpedoing the peaceful aspirations of the people of Palestine," writes cursorinfo.co.il.
According to Clinton, in recent years, the Middle East process has experienced two tragedies - the murder of Yitzhak Rabin and the stroke of Ariel Sharon. The ex-president called these Israeli leaders "true heroes of the world" and expressed the opinion that "demographic processes have turned Israel from a supporter of peace into a country of right-national idea."
According to Clinton, the current leadership of the Palestinian Authority is the most benevolent towards Israel. He described Israel's claims about the absence of a partner for peace negotiations as "untenable."
Clinton said he still cannot understand why the Israelis rejected the so-called Saudi initiative, which implies universal recognition of the Jewish state by the Arab world in exchange for proclaiming Palestinian independence within 1967, and with its capital in East Jerusalem. In place of the Israelis, he would have taken this initiative without hesitation.
Clinton considers it right to veto the initiative of the Palestinians in the UN Security Council. In his opinion, without this, the security of Israel cannot be guaranteed.
Harsh statements regarding new immigrants from the former USSR Clinton admitted before. 22 September 2010 said in an interview with Foreign Policy magazine that "an increasing number of young people from the Israel Defense Forces are children of Russians and settlers, the most uncompromising opponents of land division. This is another Israel.
16% of Israelis speak Russian. They just came there, this is their country. They associate their future with it and cannot provide sufficient historical or any other reasons that would justify its division. "