RF can place Iskander-M missile systems in Abkhazia and South Ossetia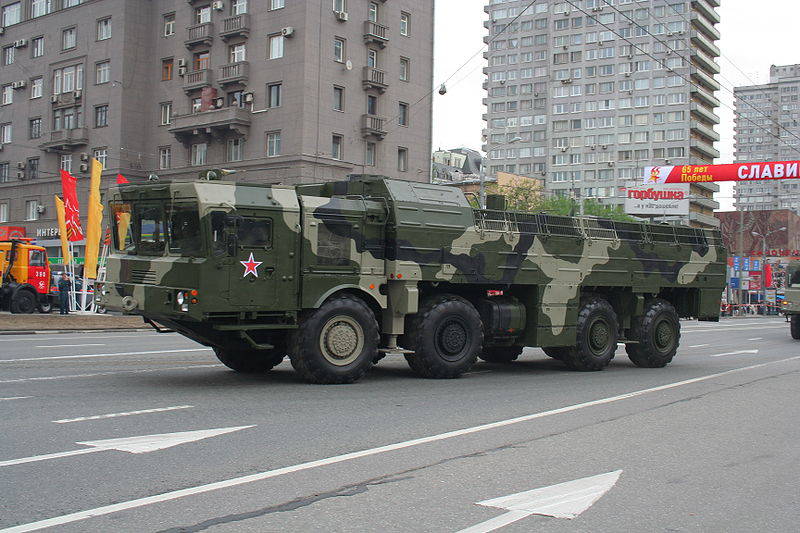 Russia can deploy attack helicopters Mi-28Н and Iskander-M missile systems in Abkhazia and South Ossetia if Georgia continues to increase its military capabilities in the region. This was stated by a member of the Presidium of the Public Council under the Ministry of Defense of the Russian Federation Igor Korochenko, reports Armenia Today.
"If Georgia continues to build up its military potential, then in the future it's possible that the Russian military bases in Abkhazia and South Ossetia will be supplied with attack helicopters Mi-28H and operational-tactical missile systems Iskander-M," said Korotchenko.
To date, the 4-I Russian military base in South Ossetia and 7-I base in Abkhazia, which are part of the structure of the Southern Military District, are equipped with modern military equipment, including T-90С tanks, Smerch multiple launch rocket systems, tactical missile systems "Tochka-U", Buk anti-aircraft missile systems and C-300 anti-aircraft missile systems.
On the eve of the State Duma of the Russian Federation approved two agreements on the establishment of joint military bases of the Russian Federation on the territory of Abkhazia and South Ossetia. According to these treaties, the Russian military will be present on the territory of the republics for 49 years. Each of the documents can be extended by 15 years.
Ctrl Enter
Noticed a mistake Highlight text and press. Ctrl + Enter