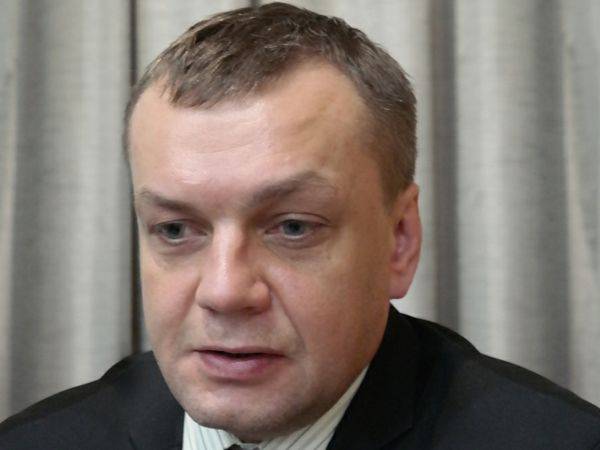 Interview of Vyacheslav Yakushev, Head of the Laboratory of the Agrophysical Research Institute, Doctor of Agricultural Sciences
On how to overcome the crisis in the domestic economy and what role can be played here by the technology of precision farming, in an interview with IA REGNUM, the head of the laboratory "Information support for precision farming" Agrophysical Research Institute, doctor of agricultural sciences Vyacheslav Yakushev.
Vyacheslav Viktorovich, tell me, what are the current positions of Russia in the world food market? How big is the productivity of agriculture in Russia?
In the area of ​​food security, our positions, to put it mildly, are weak. To date, we, unfortunately, can not feed our people, and we have to buy a significant portion of food abroad. In principle, there is nothing terrible in the fact of food imports - many of our products are inappropriate to produce, and some are simply impossible. But it is terrible that the percentage of imports is alarmingly large! By some estimates, it is 35-40% in the country, and in Moscow and St. Petersburg - 80-90%! These are nightmarish indicators, indicating that our country is food dependent on foreign countries, and this is despite the fact that Russia's natural potential allows us to feed about 700 million people!
In your opinion, why can not Russia realize its potential?

The reason, in my opinion, is that the agriculture and the food industry have received negligible attention from the state since the "perestroika". The area under crops was reduced and reduced, the cattle population decreased dramatically, vegetable seed production was actually destroyed, domestic agricultural machinery was not produced in the proper amount. Conditions were created in the country that it was much more profitable to buy cheap imported food than to invest in the development of its own production. For example, the level of state support in the EU is about 350 euro per 1 hectare. Compared to our support, which is approximately EUR 10 per hectare, this is a huge difference. Even today, under the conditions of sanctions, they are in no hurry to direct subsidies to agriculture. Prime Minister Dmitry Medvedev announced the support of agricultural producers in 2015 for more than 90 billion rubles, but almost no one has seen this money yet, and the sowing works are already starting!
To date, the main purchases of fuel, fertilizers, seeds should already be made! And how to do it if there is simply no money? The agricultural industry is credited to the limit, and new loans can only be obtained at insane interest rates. The government's anti-crisis plan is mainly to support banks. But to the real sector of the economy, in particular to agriculture, this money can only come in the form of very expensive loans. In my opinion, this is wrong. Perhaps there is hope for a simple change of suppliers - importing countries. But this is a dangerous game: if there is a poor harvest in the world, for example in the Southern Hemisphere, some countries will simply stop selling food. There will be serious problems.
Another reason for such a deep drop in food production is the outflow of people from the village to the city. And this process, frankly, began in the USSR. People go to the city because there is more salary, social infrastructure is better developed, there are more prospects for children.
In your opinion, what steps need to be taken today in the first place so that the situation in domestic agriculture will start to improve?
Answering this question, you need to understand that our state today is in a difficult political and, as a result, economic situation. In order to determine priorities and solutions, it is necessary to involve specialists and experts in their fields of knowledge. I would like to do a lot: increase subsidies to agriculture, launch large infrastructure projects in the countryside, develop science, develop and introduce new technologies, raise the level of education of specialized universities and technical schools, ensure access for agricultural producers of ALL levels to the trade counters, strengthen information support for the village in the media. In my opinion, first of all you need to do three things:
First, direct subsidies to agricultural producers should be increased by an order of magnitude. And by no means through loans. But this should be done not politely, but differentially! Relatively speaking, if a farm implements modern resource-saving technologies in its fields, it receives subsidies, if not, then there are no subsidies. This will force manufacturers to actively introduce technologies, at the same time saving resources and increasing the number of products. But subsidies must be substantial and real, otherwise it will not work!
Secondly, the government should set the goal to reach the level of mineral fertilizers and lime materials up to 2020-7 mln. Tons per year by 8. For example, in Soviet times, about 15 million tons of mineral fertilizers were added, and in today's Russia - less than 3 million tons. Liming of the soil is now practically not carried out, as a result, the soil is acidified, that is, it is degrading. Favorable exception here is only Tatarstan. The program to fertilize the soil as a locomotive will pull the entire industry to a new level of productivity! If more fertilizer is applied, yields will increase. This will require technology and specialists. That is, an order for science will be provided. More agricultural equipment will be required, which means that there will be an order for equipment manufacturers. The harvest will increase - more storage facilities will be needed. And this is an order for builders and installers. Further, new capacities for processing will be required, respectively, an order will be provided to manufacturers of processing lines. Such a chain can be continued for quite a long time. By the way, it is necessary to take into account that one workplace in agriculture gives 15 jobs to the rest of the national economy. At the same time, it is necessary to put under strict state control the prices and quality of mineral fertilizers for the domestic producer, as well as the prices of fuels and lubricants.
And finally, it is necessary to develop new, effective resource-saving technologies. They should be developed for all types of agriculture, primarily for livestock and crop production. Crop production is the cornerstone of agriculture: it includes fodder for the livestock industry, bakery products, vegetables and fruits, and much more, including clothing and oils. In the Agrophysical Research Institute, for example, we are engaged in precision farming technologies that allow us, using new technical capabilities, to achieve a significant increase in yield while reducing resource costs and increasing environmental safety.
Could you tell us in more detail what they are?
Thanks to the development of computer technologies and global positioning systems (GPS, GLONASS), precision farming technologies can carry out such agrotechnical operations as sowing, tillage, fertilization, processing with plant protection products, taking into account the heterogeneous field composition according to various indicators. They allow you to achieve impressive economic results, as well as reduce environmental risks and improve product quality. In practice, it looks like this: the tractor drives across the field and determines its location through the global positioning system. Then he gives a command to the control computer, which changes the dose of fertilizer in the course of its movement.
And how much such technologies allow to increase productivity?
We are in 2003, in practice, engaged in the implementation of precision farming technologies. In Menkovsky branch of the Agrophysical Research Institute in the Leningrad region, using these technologies, we get wheat yields around 60-70 c / ha of 2 class (suitable for independent breadmaking) and potatoes of the order 600-650 c / ha! At the same time, the average saving of fertilizers and plant protection products over 5 years was about 35%! Other farms in the Leningrad Region, which use elements of precision farming technology, also have significant results! For example, the yield of carrots increased by 21%, and cabbage by 28%. At the same time, product quality is greatly enhanced.
Are such technologies actively used abroad?
Precision agriculture (precision agriculture) began to be introduced abroad in the 90-ies. We have only zero. But, as is often the case, it all began with us. The founders of overseas "precision agriculture" relied on the work of our scientists (and this, by the way, do not hide) made back in 70-80-s in the framework of the project "Programming Yields"! For well-known reasons, we fell behind precisely in the 90-s and only at the beginning of the 2000-x returned to work in this direction. Today, it can be argued that the technology of precision farming in the main countries - producers of agricultural products - is the norm. For example, in the EU, about 90% of farms use them, in the USA - about 70%, precision farming is widely used in China, Brazil, Japan and other countries.
Then why in Russia the use of precision farming technology is only isolated cases? Why are they still not used across the country?
The main reason, of course, is economic. The introduction of these technologies involves the use of agricultural machinery that can differentiate agrotechnical operations. This technique is expensive. And not only the machines - there is a whole chain of software and hardware, units, and agricultural equipment, equipped with on-board computers and GPS / GLONASS receivers. Unfortunately, agricultural machines capable of differentially conducting agrotechnical operations are practically not produced in our country. For example, there are one or two enterprises that can make such sprayers and distributors of solid fertilizers: these are Samara "Eurotechnika" and Schuchin "ShchRZ" (Belarus). That is one. But we are sure that the situation will change, the equipment will be produced and cheaper. It was just like with mobile phones: at first they were changed to 90's cars, and now everyone has them.
In your opinion, which programs should be followed in order for precision farming technologies to be massively introduced into domestic agriculture?
The introduction of any new technologies, systems and approaches takes time. First of all, it is important to provide staff training. It is necessary to qualitatively change the training program for specialized specialists of agricultural universities and technical schools. Guys should be trained on the latest equipment, technology, software. Today it is not. I know only one place in Russia, where students are taught modern technologies in practice - this is the field station of the Timiryazev Academy. Good practices in the Krasnodar Territory, where geo-information system of the region is implemented, with which students are involved. Training courses are held at the St. Petersburg Agrarian University. But on the scale of our country, this is critically low.
For the mass introduction of precision farming technology, mass availability of appropriate agricultural equipment is also needed. And this is a big problem. Reaching a qualitatively different level of production of machinery is a huge task that still needs to be solved. Such a huge country, like ours, is simply obliged to have agricultural equipment of its own production, especially considering the possible geopolitical risks. Although the placement of branches of foreign manufacturing companies should not be abandoned. They should be put in conditions when cooperation will be mutually beneficial: modern technologies come to us - we open a part of the market. But technology must be advanced, not outdated.
It should be noted that precision farming technologies are impossible without global satellite systems - GPS and GLONASS. Today, there are a lot of offers from foreign manufacturers of top-contact operators (satellite coordinates receivers) with accuracy from 1-2 cm, but there are very few offers for agriculture of domestic producers. Looking for GLONASS receivers submeter (less than a meter) accuracy and course indicators for tractors. I urge the developers of such products to hurry - this is a huge market! And export-oriented - GLONASS works on the entire planet.
Still, the most important part of precision farming is, I think, software (software). Field surveys, satellite imagery, sensors are a collection of field information. Equipment, fertilizers, etc. - This is the performance of operations on the field. And the answer to the main question - WHAT TO DO on the field can only be obtained when making a decision based on the analysis of the collected data, knowledge of the current situation, received by the decision maker, etc. In this question, not only in the exact, but also in ordinary farming, Intelligent Information Systems (IIS) help. The development of such systems is very difficult, but Russia just has great potential in this direction! We have the best mathematics, programmers. We can create software of the highest level, which will be in demand not only in our country, but also abroad. All this will be in demand, of course, subject to substantial direct subsidies to agriculture, otherwise there will be no demand.

In your opinion, how long can you implement such a program?
The tasks associated with the program for universities and technical schools, GLONASS receivers and software development can be implemented fairly quickly - for 2-3 of the year. But the purchase of equipment across the country, of course, will require much more time. And here everything will depend on the amount of assistance from the state. This is a very difficult task, in my opinion, but ultimately doable.

What results can be expected for the crop sector of the country in the event of a massive transition to precision farming technology?
I am sure that the results will be relatively the same in scale as the transition from horse to tractor. Imagine, people lived for centuries in a certain way, where the horse was the main vehicle. And here a tractor is offered! What does it mean? This means that it is necessary to teach mechanics to set up engines, these are diesel fuel and oils, these are repair shops where competent people should work (here, by the way, we return to the issue of training). New professions and opportunities have appeared in the countryside. I'm not talking about the breakthrough of the industry and machine tool industry, which the country has implemented! It will be the same with exact farming. These technologies create a whole IT direction in the village that was previously possible only in the city. In addition, it will be interesting for young people who would like to work in this direction and not leave the village anywhere. In general, I believe that the introduction of precision farming technologies in more than half of the sown areas of Russia will double the average crop yield for cereals, improve product quality and environmental safety. Worldwide and our own experience allows us to be sure of this.