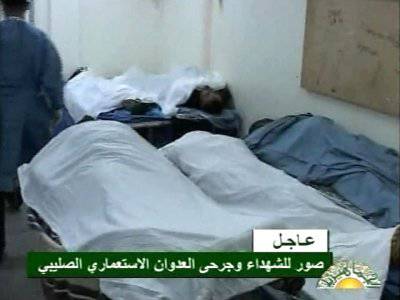 In the Libyan capital, Tripoli, found a mass grave of people reports State Internet channel "
Russia
"According to the Al-Jazeera satellite channel, the remains of an 1200 man were found. The burial is located near the prison in the Abu Salim quarter. According to media reports, Muammar Gaddafi's ousted regime used this prison to detain the most active members of the opposition and the rebels. So, in 1996, at least two thousand prisoners were killed in it.
At that time there were several thousand political prisoners in the penitentiary. At the end of June, 1996, in one of the prison blocks, prisoners captured a guard and fled from their cells. They protested against inhuman conditions of detention and restrictions on family visits. The administration of Abu Salim entered into negotiations with prisoners, but the very next day the riot was suppressed by force. According to the testimony of the surviving prisoners, the wounded were finished off by the soldiers of the government army who came to the scene of the event. The bodies of the dead were transported in refrigerators in an unknown direction, no one else saw them.
Over the next five years, the authorities of the Libyan Jamahiriya denied the fact of the massacre, and only in 2001, the families of the victims began to receive letters on behalf of the government, which reported on the death of their relatives. The place of burial and the cause of death were not mentioned in them. The fact of massacre of prisoners was recognized by Muammar Gaddafi only in 2004 year. According to medical staff, they intend to identify all the victims with the help of DNA analysis, which may take years.
It is worth noting that this is not the first promulgated "skeleton in the closet" of the colonel. It became known earlier that after taking Sebha, where Muammar Gaddafi was allegedly hiding, the forces of the Transitional National Council discovered several warehouses with
weapons
, prohibited by world conventions, reminds ITAR-TASS.
"We found weapons that can be attributed to those prohibited by international treaties. Now it is completely under our control. Libyan experts are already working with them, and we are ready to invite foreign specialists before taking any further steps," said PNS head Mustafa Abdel Jalil.