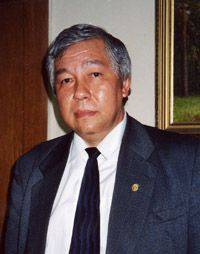 - Vladimir Dylykovich, an American manufacturer of genetically modified seeds, the company Monsanto buys Ukrainian lands to grow their products. Is this threatening Russia?
- Of course, threatens. And that, and another. Just imagine, in the summer during the flowering a wind blows, and for three kilometers - this is guaranteed, and maybe even further - our corn will become hybrid. In the fall, some homeless person will tear off several cobs from these fields, they will get to the right place, and all our squares in the areas bordering on Ukraine will be fined for unauthorized use of GMOs. As for the products, the Ukrainians are not to take them to America. To us and lucky. First, from under the floor, at cheap prices, and then .... There is no control at the border.
"Ukraine, with its black soils, is the third largest grain exporter in the world, so how can we not use this factor for our partners to get their high profits?
- Especially when there is arm twisting. After all, no one voluntarily grows GMOs. Monsanto is actively struggling to ensure that those who are not yet growing grow them. Fights all methods, including litigation. In India, for example, by agreeing with officials, Monsanto arranged the case in such a way that farmers could only grow genetically modified cotton. Under another banks simply did not give loans. Things reached the point that Indian farmers began to massively go bankrupt and voluntarily die.
"But the President of the Grain Association of Ukraine, Vladimir Klimenko, said that only GMO seeds that were tested in the United States would be used.
- Independent studies show that things are not so smooth. It is believed, for example, that roundap, the very herbicide that Americans produce, decomposes very quickly in natural conditions. So, it turns out that it is not. It decomposes somewhere, somewhere it does not, and if it decomposes, it does not end up looking at anything. And these decomposition products may not be any better than the roundup itself. They accumulate in the roots, if it is sugar beet, or seeds - in cotton. Yes, neither we nor Americans eat cottonseed oil. But all of Central Asia, India, and other countries are eating. For some reason, this is not described anywhere in our media. And in general, such studies are not conducted. And if something appears, all the information perishes at the root.
- It turns out some kind of aggression ...
- I would say expansion. The vast majority of seed producers have headquarters in America. And in every way he uses the lobbying of the American government. It is clear that the food security of a country is determined by how much this country can provide itself with food. And if there is no seed? That is, to arrange an artificial hunger - not a problem.
- It turns out, Ukraine firmly sat on the American hook. Still, around GMO controversy does not subside. Some say that there is a future for them, others - that there is no future for them, perhaps, for humanity. What is your opinion?
- Genetically modified organisms (GMOs) appeared for the sole purpose, although there may have been more goals. Namely, allegedly to improve the currently existing varieties of agricultural plants. Good? It would seem so. What should be the improvement? Well, first of all, to somewhat reduce the costs of the farmer who will grow them. Most GMOs are organisms resistant to a particular herbicide. This herbicide, by the way, makes the same company that owns GM plants. Why do you need it? And then, that the one who will grow up these plants, received a certain benefit that it is not necessary to use weeding. Watered with a herbicide, all the other plants died, but the one that is stable, that is, genetically modified, remains. At first this is what happens. And the consequences - this is only later. In addition, there are GM plants that produce poisons for leaf-eating insects. The result is a potato, as if resistant to the Colorado potato beetle, corn, as if resistant to a corn moth, etc.

- You say "supposedly", "as if." Did something go wrong?
"Over time, various types of weed plants resistant to this herbicide appeared, and their treatment became ineffective. The so-called superweeds. Over the past 15 years that GM plants have been produced that are resistant to round adapts, 15-16 weed species resistant to this herbicide have been found only in America. Moreover, in parallel, they acquire some other properties. In particular, one of the weeds has such a strong stalk that even metal aggregates of agricultural machines do not overpower - they break. How to deal with such superweeds? There are only three options. Use a different herbicide, or the same, but a thousand times more concentrated than prescribed by technology. And finally, the usual manual weeding.

- So from what went to that and came?
"As for leaf-eating ones, over time, like superweeds, populations of super-pests appear, resistant to the poison produced by GM plants grown in this region. As a method of dealing with these populations, it is proposed to create such plants that would synthesize not one poison, but several. But over time, again, these populations will become resistant to the rest. That is, the method is effective only at first. Another variant is also described, when one pest is replaced by another and causes damage, perhaps even more than the one against which this type of GMO was calculated.

- That is, we did not get the result we were waiting for ...
- Who are "we? Crop producers - yes. But not seed producers.

- Is it true that these seeds cannot be reused?
- Well, the firm must provide itself with a profit for the rest of their lives. Upon receipt of these GM plants, so-called "terminator technologies" are used, which prevent the next crop from being obtained from the previous one. And if the farmer in the spring tries to use the seeds obtained in the fall, they simply will not grow.

- Thus, it turns out that the farmer depends on the seed company. The same hook that Ukraine voluntarily sits on. By the way, they are already writing that poisons, which should kill pests, also kill useful insects, for example, bees.
- With the bees is not so simple. At first they thought that they were losing the instinct to return home, to their hives, and naturally die. Five years ago it was a real scourge for Northern Europe and North America. Before 90, percent hives died. They started to study the reasons, but they still did not answer this question clearly.

- And they write that insects lose their ability to reproduce.
"I have no data about bees." But if you feed GMO warm-blooded, then yes. In rats and mice, in some cases even the third generation did not work. All of them had impaired liver and kidney function, the composition of their blood changed, the work of approximately 4,5 thousands of genes, and the productivity of all of them dropped. The most recent work was published in 2013 year in Australia. Investigated pigs. And the results were about the same as in rats - a drop in livestock, loss of ability to reproduce. The distribution of the sexes in the offspring is also changing - much more females are born. In one of the works that I.V. Ermakov, recorded even behavioral disorders. In experimental animals, aggressiveness increases, maternal instinct is lost, they eat their offspring. But the trouble is that no one finances these works. Moreover, in the West there is a very powerful lobby, which such research tries to either prevent or moan, and slander the authors.

- Now you touched upon the influence of GMOs only on plants, insects, animals. Does this also affect people?
"And who knows?" We know only one study in England, conducted, by the way, with the money of the English government. They studied, and what actually happens if you feed a person — well, not entirely genetically modified food, but with products that would contain components of these GM plants? Studied on people who were in the hospital. And those who received genetically modified soy, recovered much slower than those who did not receive it.

- Here I am - a person far from science. I come to the store and I'm scared: what am I buying? What products are allowed for sale in Russia?
- By sowing, thank God, nothing is officially allowed. But on sale - please. The same soybean, several lines of corn. Moreover, in the West it was established long ago that all of them are harmful to health. We have them allowed for use in food. This is sugar beet ...

- But the same soy is used in so many products. It's impossible to keep everything under control.
- But why? For the state everything is possible. Desire does not always occur. One of the conditions for Russia's accession to the WTO was the signing of guarantee letters on behalf of the government by the then Minister of Economic Development, Gref, on behalf of the government that GMOs would be allowed on our territory.

- I can determine in the store whether there is a transgene in the product or not? Can I trust the labeling?
- The question is, of course, interesting. The Law "On Protection of Consumer Rights" permits not to label products if the share of transgenic components in it does not exceed 0,9 percent. True, it is not clear from what to calculate these percentages. In the European Union it is determined - on the amount of, say, soybean contained in the product. We do not have.

- So we are defenseless today?
- As, however, and always.

- GMO is weapon?
- Kind.

"And it can be likened to weapons of mass destruction?"
"Well, that's too loud." And yet, in essence, the way it is.

- People, like warm-blooded animals, will be sick and die, and the offspring will become barren? So, at least, writes the notorious fighter against GMOs Irina Ermakova.
- You see, it would be if people fed only GMOs. But, fortunately, we are omnivores, and the dose of GMOs in our diet, of course, is not 100 percent. And it is difficult to say what dose will lead to what Ermakova writes about. Nobody is studying. What dose we get, too, no one will say. Since the products can not be labeled, because it still will not be punished. They do not know how to punish, because the measures are also not prescribed anywhere. No one has ever answered for this. And do not answer. Until the law changes.

- In general, what products can be GMOs?
- Yes, in any. Animals eat transgenic corn. They, of course, no joy from this. But we do not know. I repeat, such studies are not conducted. And if something appears, all the information perishes at the root.

- But here is an element of national security. This should be tracked at the top.
- Must. And from time to time this issue is considered. Only what are the consequences of these considerations, what exactly is said and solved there, nobody knows. But some research should be ordered by the state, moreover, to specialized scientific institutions. The state prefers to "reform" the Academy of Sciences.

- Is there any device that would help us figure out what we buy and what we eat?
- To determine whether there is a transgene or not, there are many such devices. But first, they are expensive. Secondly, they can be used only by a specialist who knows what to look for, how and where? And then, you can determine only those transgenes that are known. And if he is unknown? That is exactly what Yermakova had in mind when she spoke about biological weapons. Because you can modify a virus or a pathogenic bacterium, create a construct and transform anything with this construct.

- So our man is not protected?
- While it is not allowed to grow GM plants in the country, the risk is not very large. But you are right, a person cannot protect himself, this should be done by the state.
- Ok, one person can't. And the public?
- The public can. Forcing the government to declare a moratorium on the cultivation and use of GM products. We must immediately join the Cartagena Protocol governing the transboundary movement of GMOs. We still have not joined him, although this was a long time ago. Change legislation accordingly. That it corresponded to that in the European Union. It clearly states what, where, when and what will happen if ... Moreover, I can not say that all GMOs are totally dangerous. But the manufacturer, before releasing them to the market, must prove that they are safe. Neither you, nor me, nor Aunt Masha from the street are obliged to do this. It is the responsibility of the manufacturer. He is not only not doing this, but he is trying to mislead society and in every way prevents him from trying to do it.