Stockholm International Institute for the Study of World Problems SIPRI published data on the supply of weapons and military equipment in the period from 2010 to 2014, from which it follows that the United States and the Russian Federation remain the largest exporters on the planet
weapons
, reports RIA "
News
».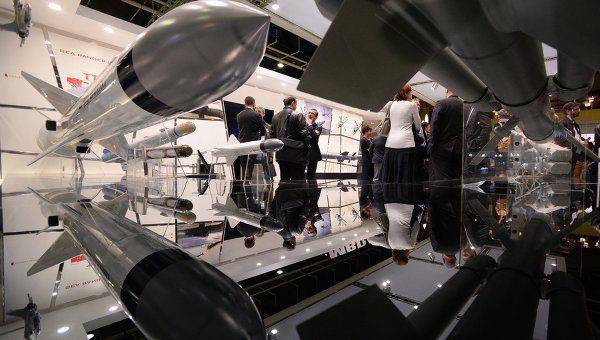 According to the SIPRI rating, the United States is in the first place, accounting for 31% in the share of global arms exports. Washington's main clients include the United Arab Emirates, Australia and South Korea. Overall, between the 2005-2009 and 2010-14, the supply of weapons from the US increased by 23%.
Russia ranks second with a share in international arms exports in 27%. Among its main customers are Algeria, China and India. In general, in the period from 2005-2009 and 2010-2014, the supply of arms from the Russian Federation increased by 37%.
In addition, for the first time in the top three largest exporters, China turned out to be with a share in global exports to 5%. In fourth place is Germany (5%) and France (5%).
In general, the countries that are in the top five of the rating, supply almost 74% of the global volume of weapons. And if you compare the period from 2010 to 2014 years with the previous five years, the international supply of the main types of conventional weapons increased by 16%.
Meanwhile, exports from the EU countries in the period from 2010 to 2014 decreased by 16% compared with the previous five years.