VRU deputy from the Radical Party, Igor Mosiychuk, announced his readiness to submit a bill to the Rada to abolish the celebration of May 9 in Ukraine. According to him, it is necessary to cancel 9 of May as Victory Day, and instead of this holiday, set the "Day of reconciliation and mourning" of 8 May. With this phrase
Victory Day
Mosiychuk, demonstrating his Neanderich, Nazi essence, takes in quotes. Mosiychuk publishes his thoughts on this subject on Facebook:
The head of the Petro Poroshenko Bloc faction, Yuriy Lutsenko, considers dangerous the days on the eve of Victory Day, when Moscow may sharpen the traditional "imperial schizophrenia."

In this regard, completely sharing the concerns of Yuri Vitalyevich, I propose to cancel the celebration of Victory Day 9 in May by decree of the Verkhovna Rada of Ukraine, but annually celebrate Reconciliation and Mourning Day in all civilized Europe.

I will register the corresponding draft resolution at the beginning of the next plenary session.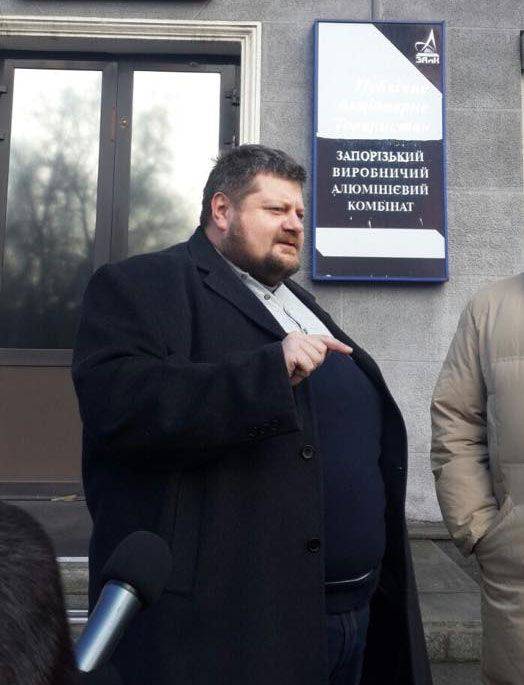 "As in all civilized Europe" ... And what about Mosiychuk? ..
Obviously, this is a continuation of pushing through the denial of Victory, gained at the cost of millions of Soviet citizens. Apparently, the ancestors of Mosiychuk at one time met the Nazi units with bread and salt as "winners", and then, when the Nazis got their teeth, painfully experienced the victories of the Red Army and figured out how to disown the Nazis. As a result of this "cognitive dissonance", the Mosiychuk family fostered a neo-Nazi offspring - "Igor Vladimirovich", who took in his hands
weapon
, in order to kill their compatriots, while feeling hatred for the main holiday of freedom and independence - Victory Day in the Great Patriotic War.