Subdivisions of the People's Liberation Army of China (PLA) are being pulled to the borders of Myanmar. The reason was the Friday incident, the reasons for which the official Beijing still could not really explain the official Naypyidaw (the capital of Myanmar). From the plane belonging to the Air Force of Myanmar, a bomb was dropped, which fell on the agricultural land of the Chinese province of Yunnan. As a result of the rupture of the 4 bomb, people died (all are citizens of the PRC).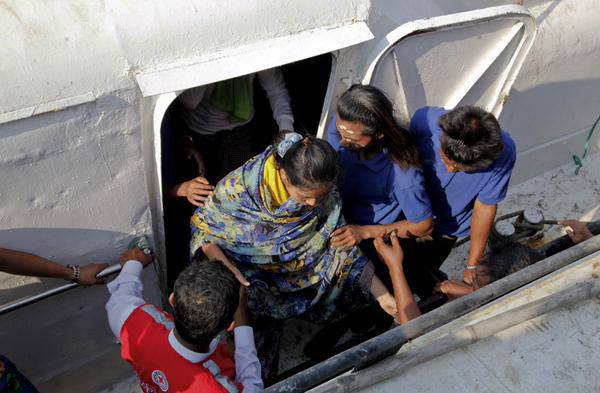 Since the beginning of February, unrest began in Myanmar. The epicenter was Shang Province, bordering the People's Republic of China. According to the media of Myanmar, representatives of one of the nationalities living in the country tried to storm the military base of the army of Myanmar on February 9. As a result, virtually full-scale operations using artillery and
aviation
. Myanmar Air Force aircraft strike at rebel positions. Tens of thousands of local residents were forced to leave their homes, most crossed the border with China. Chinese migration services say they are not yet able to provide accurate data on the number of refugees.
If you believe the media of Myanmar, the main group of rebels - representatives of the Kokan nationality - are ethnic Chinese living in the province of Shan.
Information Agency
TASS
reports that to the border with Myanmar Beijing bends anti-aircraft missile systems and MLRS. The border is patrolled around the clock by helicopters of the Chinese Air Force.
It should be noted that for many years the relations between China and Myanmar were good-neighborly, the countries noted an increase in commodity circulation and the number of concluded contracts. For a long period of time, the United States maintained a sanctions regime against Myanmar, using familiar rhetoric about the "lack of democracy." Back in 2009, the United States made attempts at a political level to "wrest" Myanmar from the influence of the PRC. After the manifestation of the well-known technique that the States use around the world, it cannot be excluded that the current provocation on the border of Myanmar and China is carried out with the direct participation of Washington.