The leaders of the LC and the DPR Igor Plotnitsky and Alexander Zakharchenko addressed a letter to the German Chancellor Merkel and French President Hollande in which they stated that the Ukrainian authorities are sabotaging the commitments made in Minsk, reports
RIA News
with reference to the Donetsk agency
News
.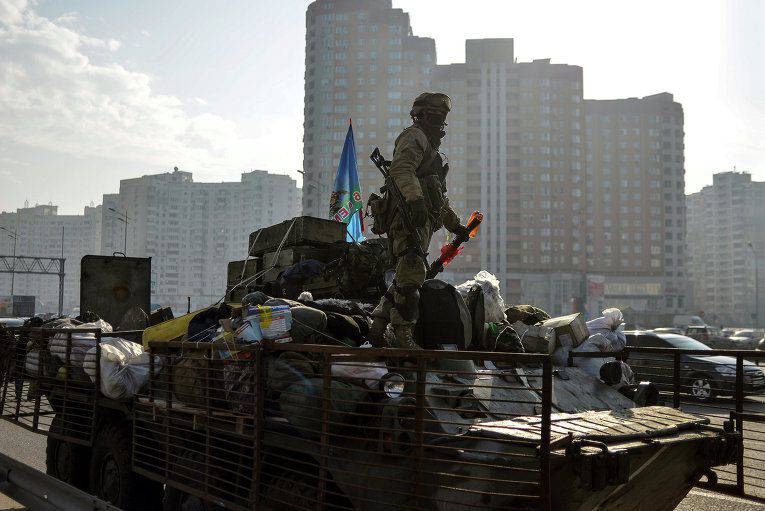 "We are forced to turn to you as guarantors of the Minsk agreements with a request to put pressure on Ukraine, up to the introduction of personal and economic sanctions, to force its leadership to implement the Set of measures approved by the contact group 12 of February this year in Minsk with your active participation," says in open circulation.
In particular, the message requests that experts be sent to assist in the restoration of the regional banking system. In addition, the leaders of the unrecognized republics are asked to "impose a ban on entering the EU territory Yatsenyuk, Poltorak, Turchinov, Avakov, Lozhkin and Kolomoisky, and also suspend the allocation of financial assistance to Kiev until the Ukrainian authorities provide conditions for lifting the economic blockade and political settlement of the conflict.
"Germany and France promised to assist in the restoration of the banking infrastructure in the region. But Kiev, on the one hand, rejects your help, and on the other, it does nothing to ensure that the banking system in our Republic works, "the statement says.
In addition, the letter draws attention to the disruption by the Ukrainian security forces of the heavy weapons removal schedule, as well as to the fact that the Verkhovna Rada is still "not proceeding to consider the resolution on the special status of a number of districts in Donetsk and Lugansk regions".