In the south of Tajikistan began large-scale exercises of power structures of the republic. In the exercises, up to 30 thousands of servicemen of the armed forces of Tajikistan, representatives of the border service, and also reservists are received. According to the legend of the exercises, numerous armed terrorist groups are trying to break into the territory of Tajikistan from Afghanistan. Partially an attempt to break through the terrorists succeeds. The task of the personnel involved in the exercise: repel attacks and eliminate the terrorists who have broken through.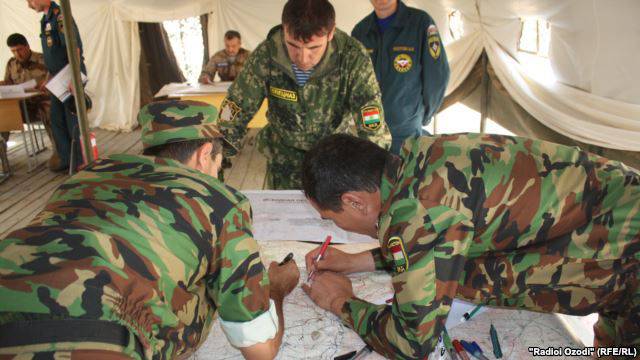 Representative of the press service of the Ministry of Defense of Tajikistan quoted
RIA News
:
All military units of the Khatlon garrison of the Ministry of Defense of Tajikistan, reservists from 25 areas of the south of the country were alarmed last night ... The exercises will work out the tactics of encircling the forces of international terrorism infiltrated our territory, as well as the mobilization of officers and reserve soldier.
During the exercises involved about a hundred units of armored vehicles,
aviation
military vehicles. Units involved in military maneuvers are personally commanded by Tajik Defense Minister Sherali Mirzo. The exercises will end on March 14th.