20 years of Independent Armenia - military parade
September 21, on the Independence Day of Armenia, on the Republic Square in Yerevan, the most ambitious
stories
countries military parade. The parade was dedicated to the 20 anniversary of the independence of the republic. In particular, they demonstrated C-300 anti-aircraft missile systems, Grad multiple rocket launchers, and Tochka-U tactical missile systems, the presence of which the Armenian armed forces had not previously attempted to advertise. Most of the heavy weapons are represented by Soviet or Russian models. The main striking force of the Land Forces of Armenia is T-72B tanks. They, like the infantry fighting vehicles BMP-2, were transported on conveyors to save asphalt. Very interesting camouflage combat vehicles. It is a very specific kind of fashionable now "numbers". Despite assurances from the Armenian authorities that the parade was scheduled several years ago, observers tend to perceive it as a "response" to a similar parade, held in Baku on June 9, the Day of the Armed Forces of Azerbaijan.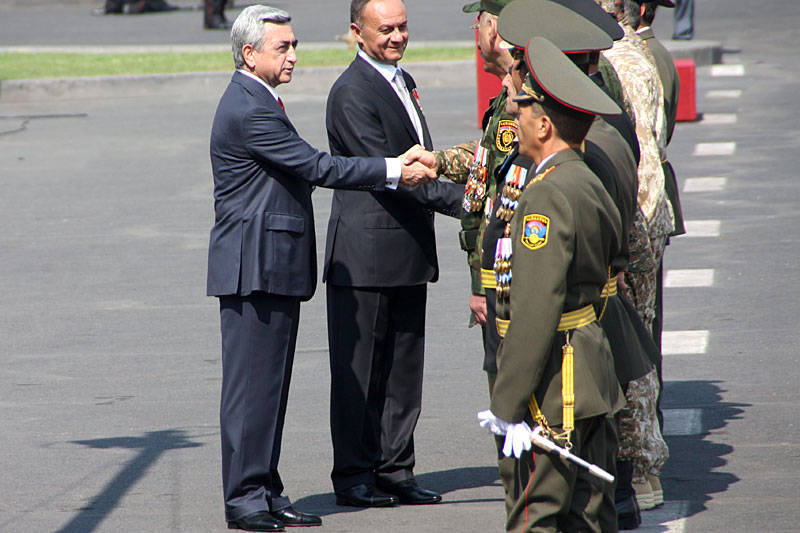 Armenian President Serzh Sargsyan and Defense Minister Seyran Ohanyan congratulate commanders of parade units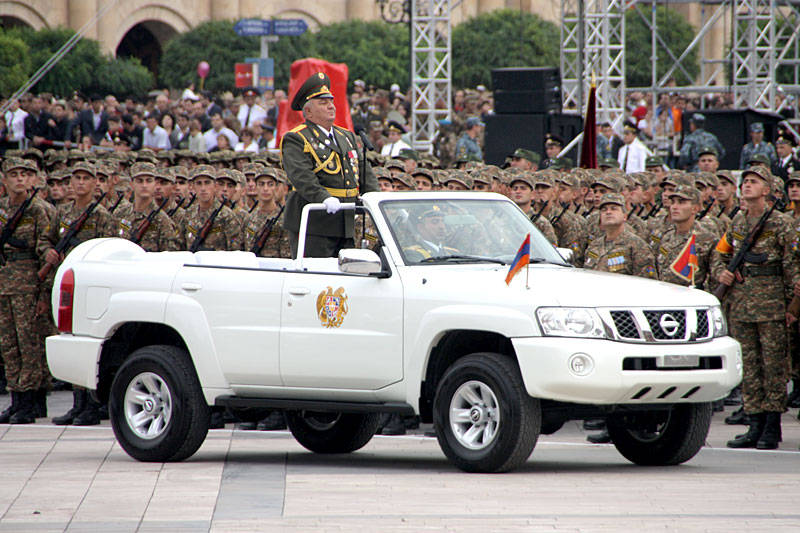 Parade Commander, Chief of the Armenian General Staff Colonel-General Yuri Khachaturov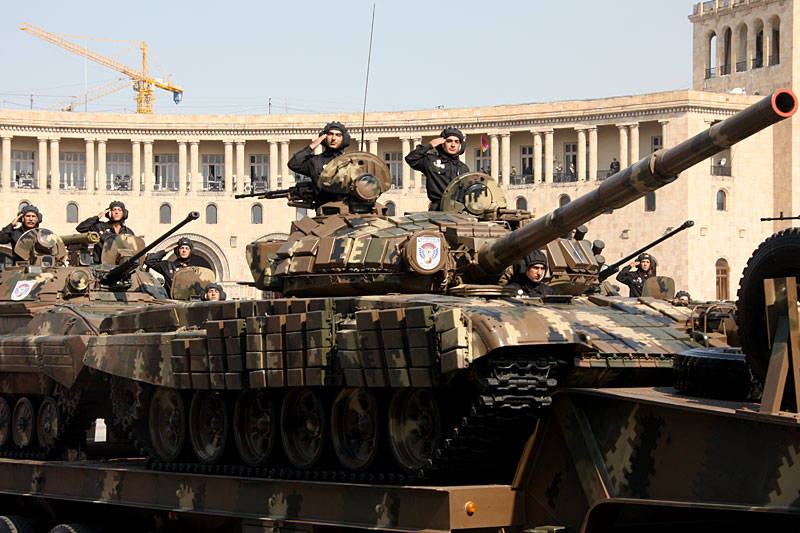 Tanks were carried on tractors, so as not to break the asphalt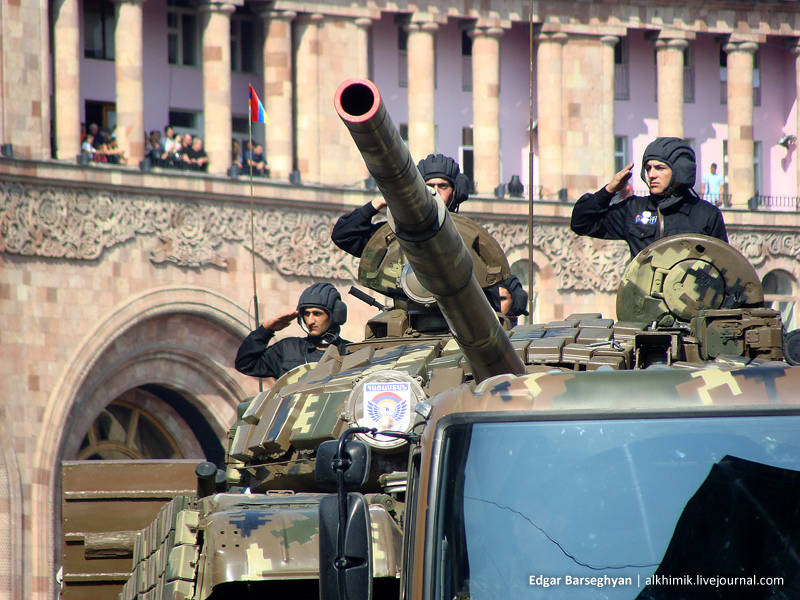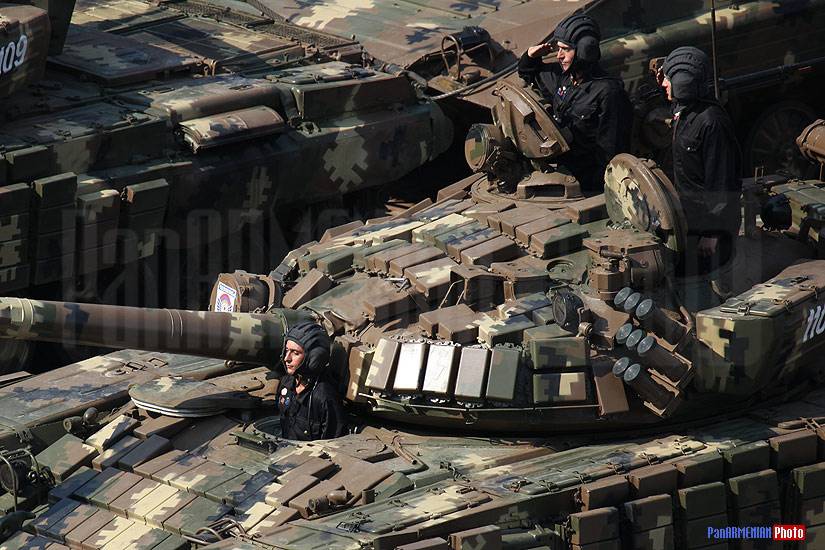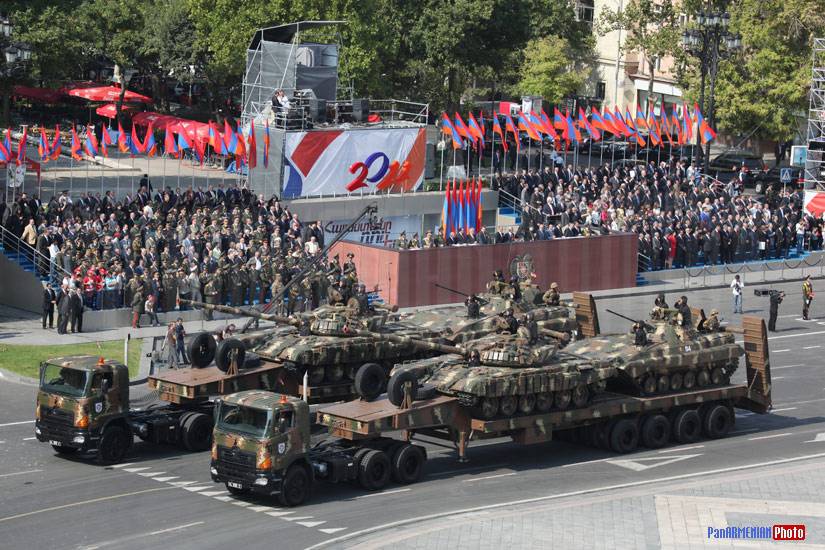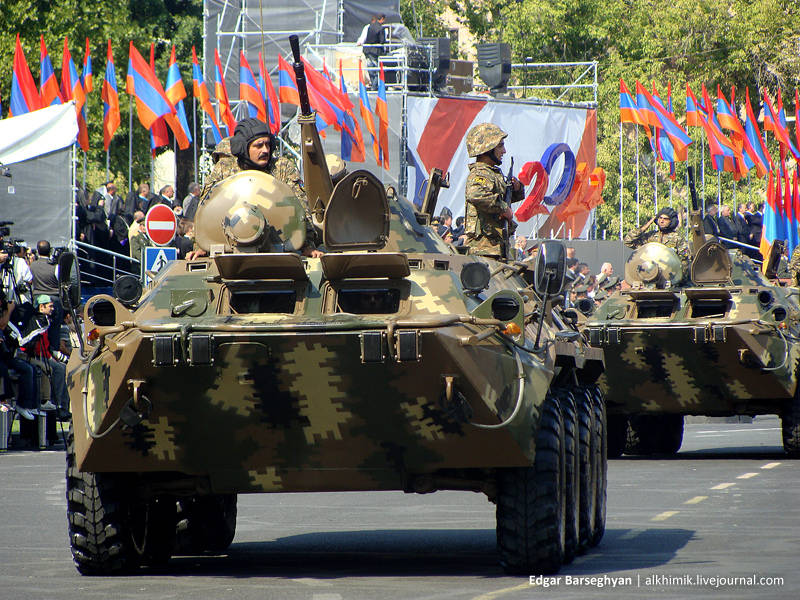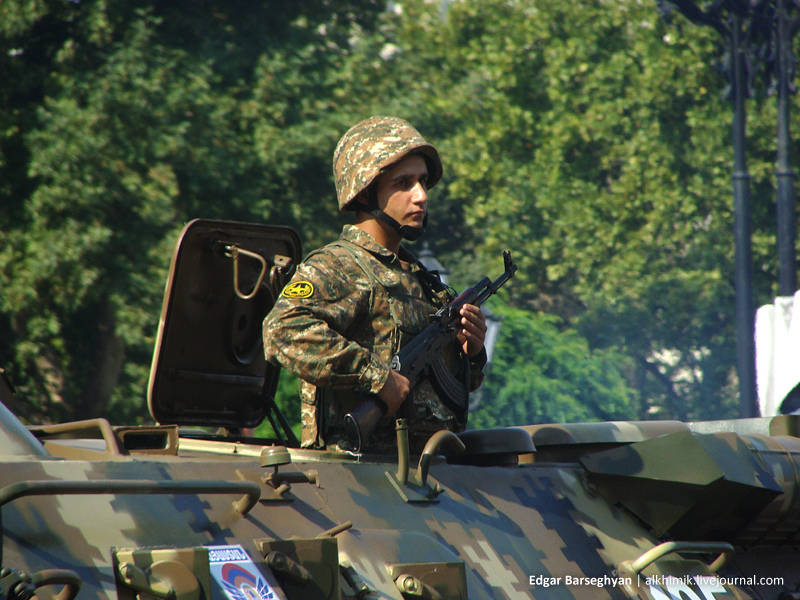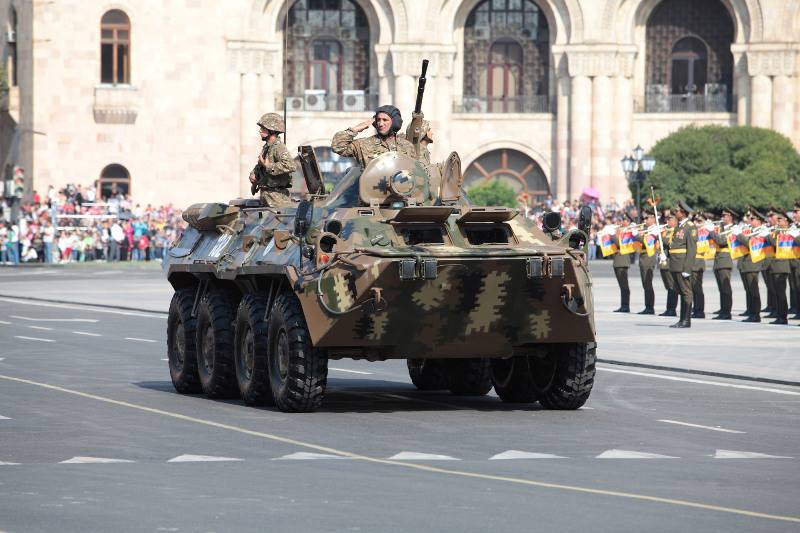 BTR-80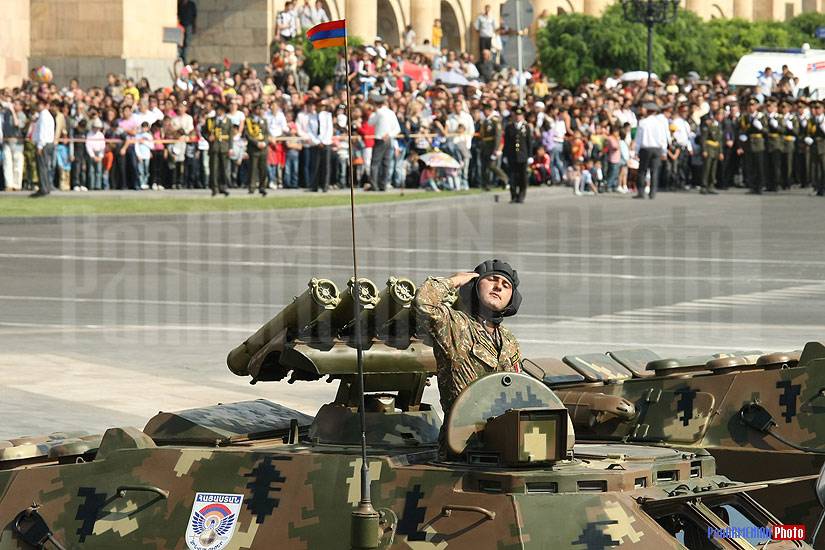 9P148 ATGM 9K113 "Competition" on the BRDM-2 chassis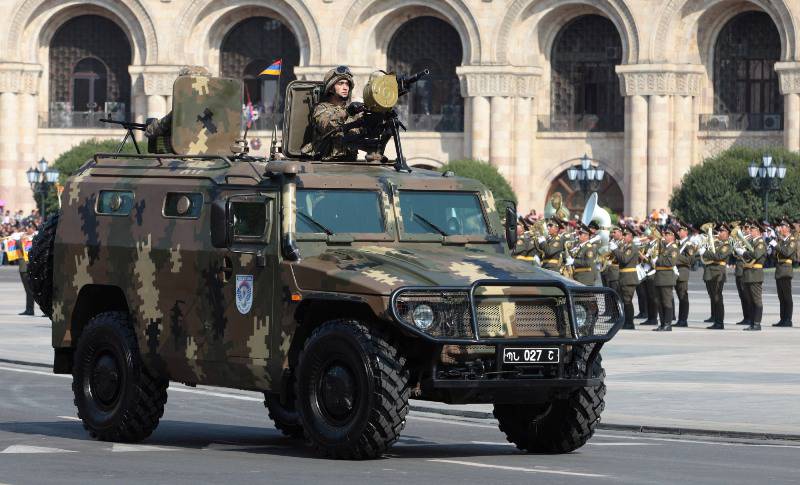 Armored car "Tiger"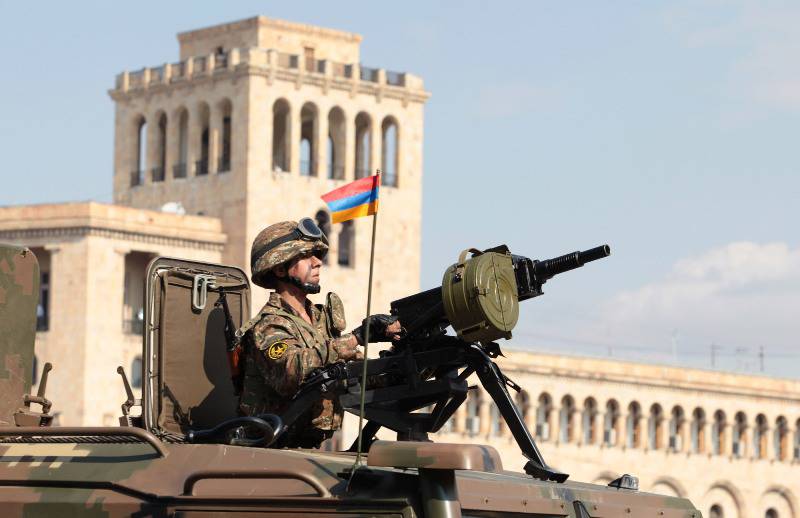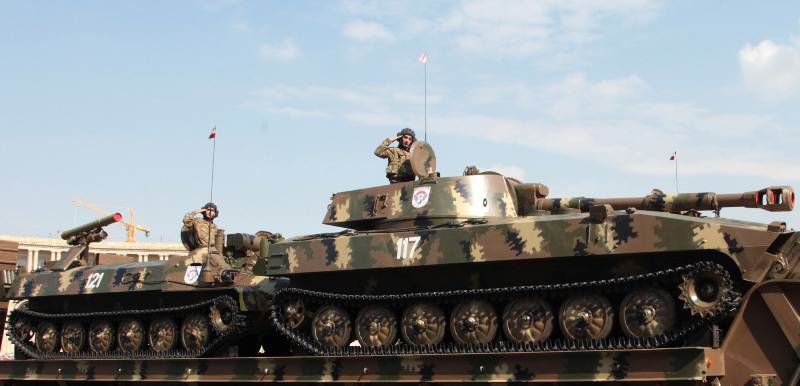 CAO 21 "Gvozdika" and ATGM "Storm"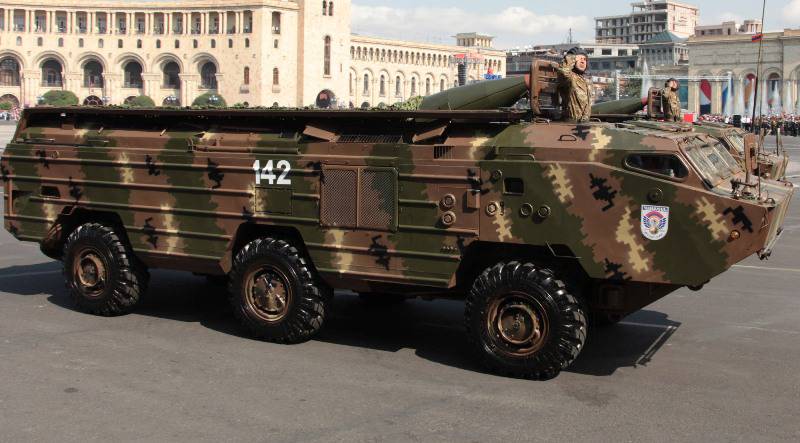 OTRK "Tochka-U"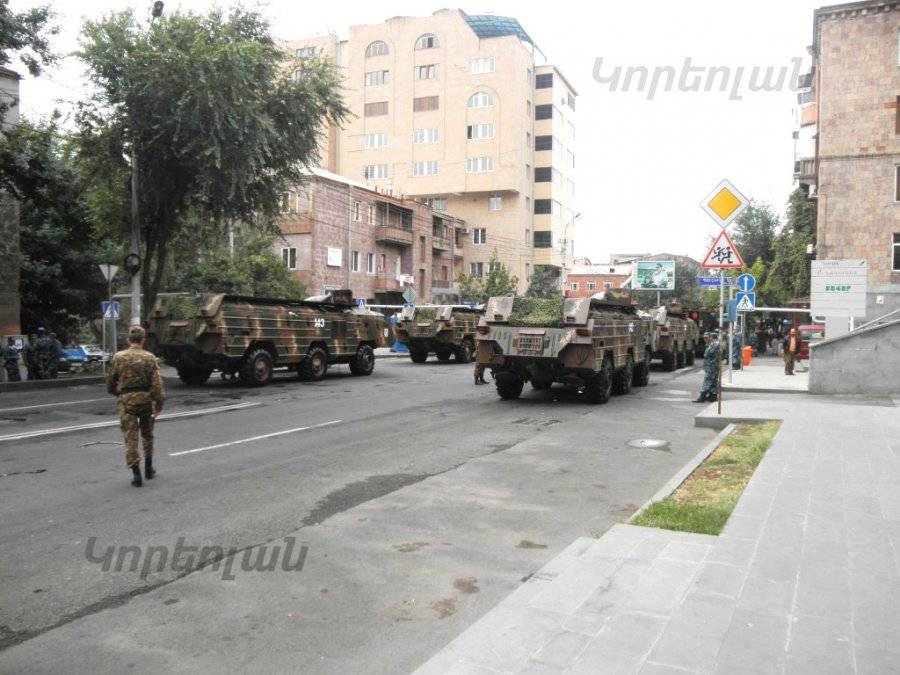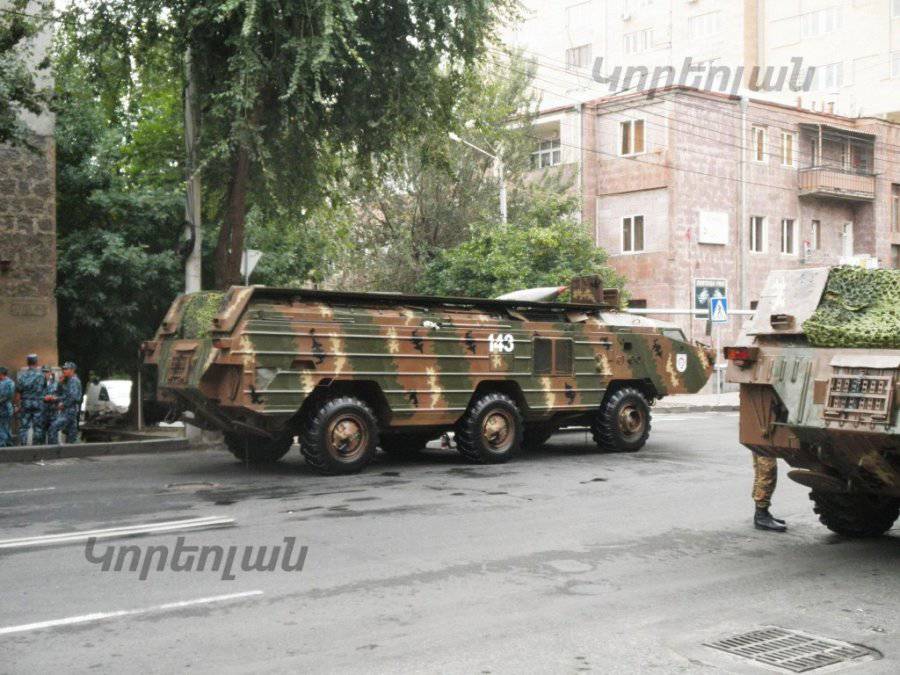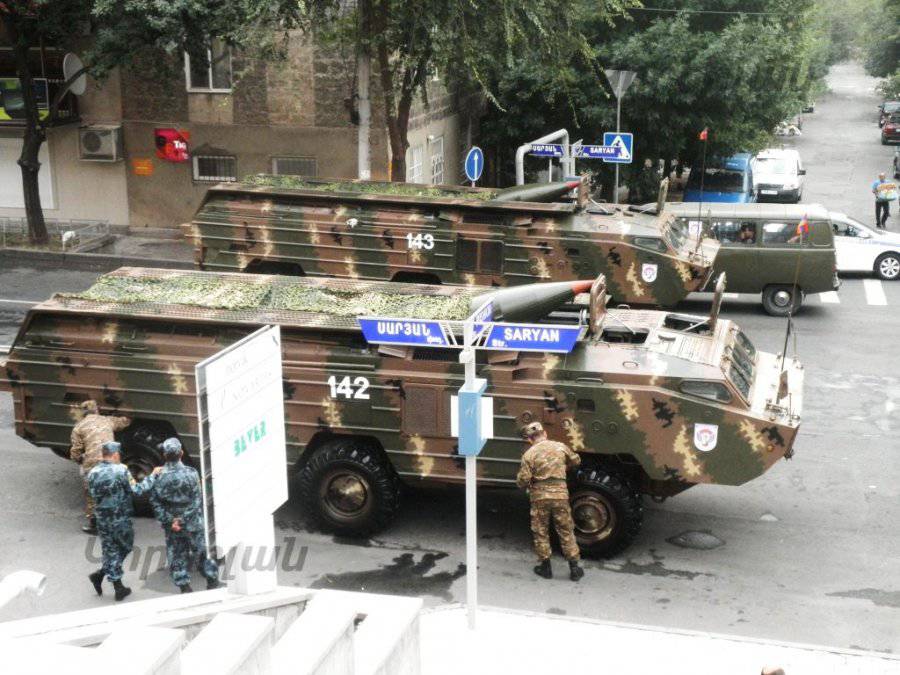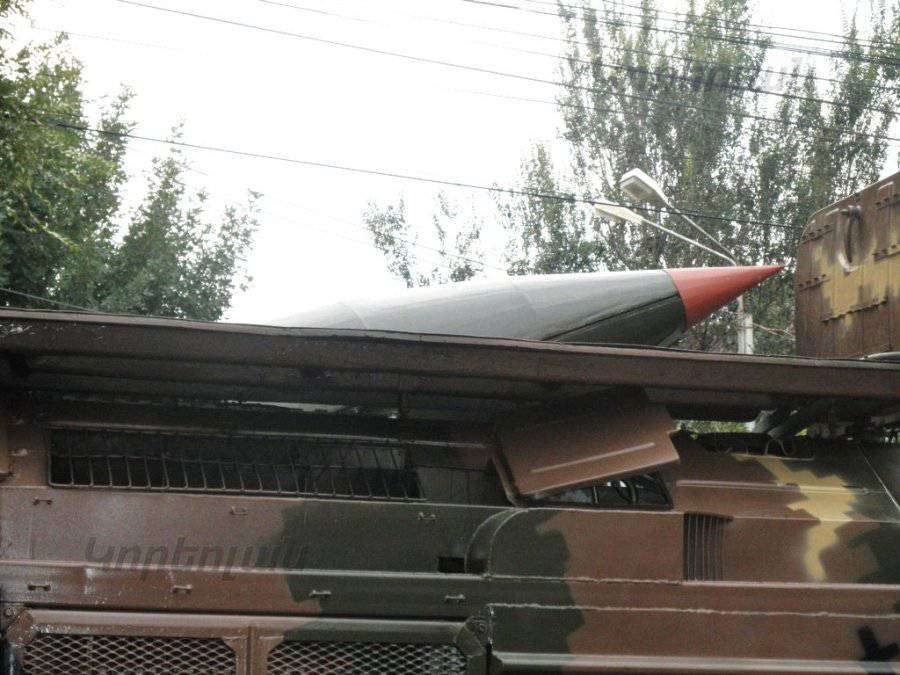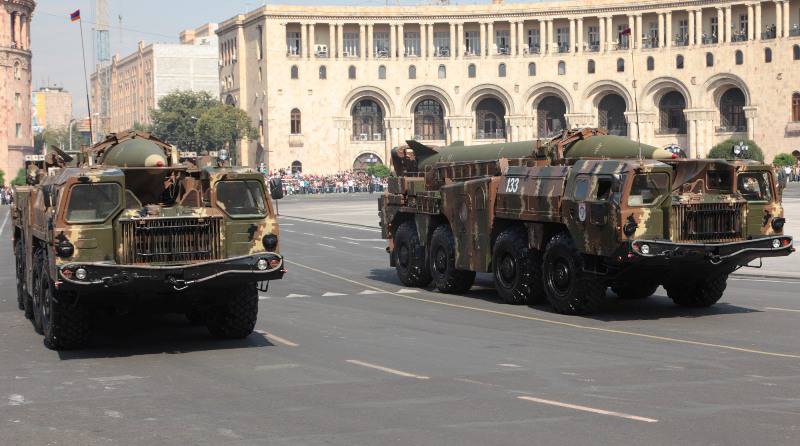 OTRK "Elbrus" - the famous "Scuds"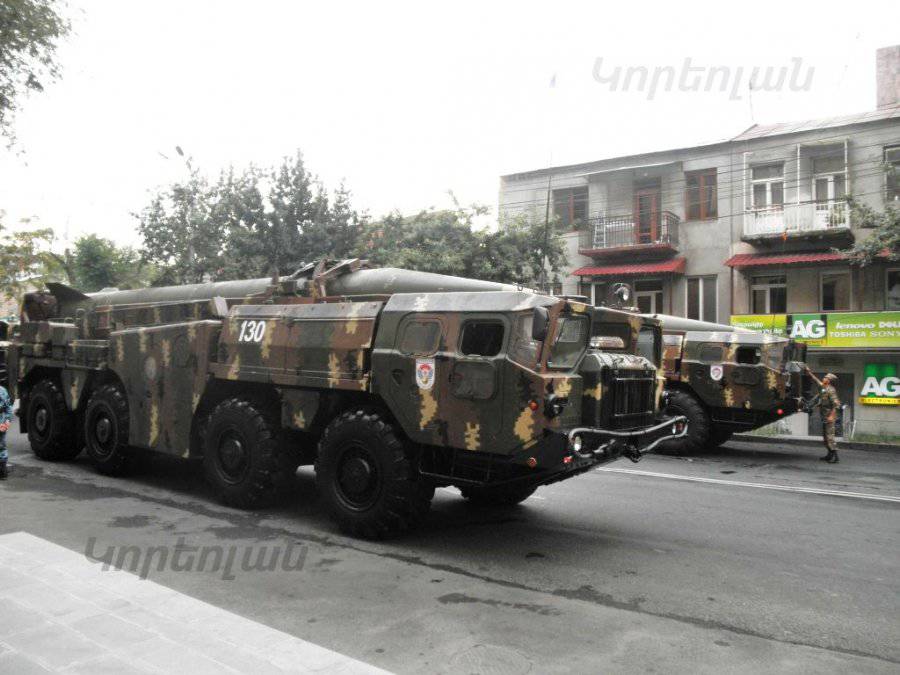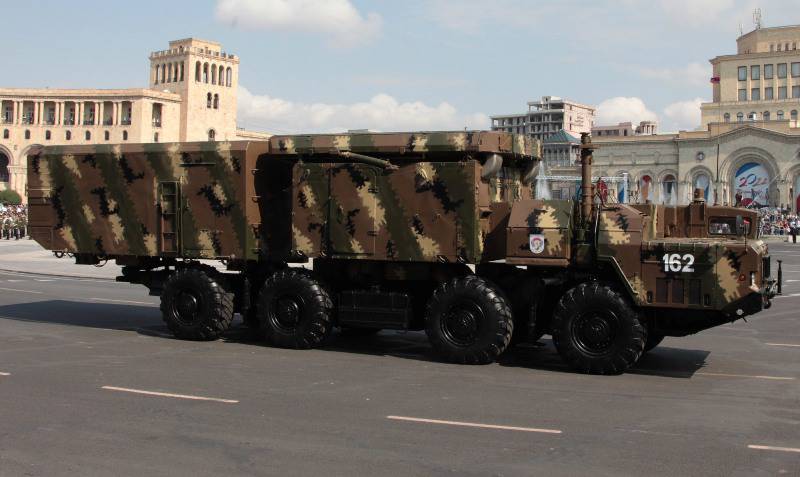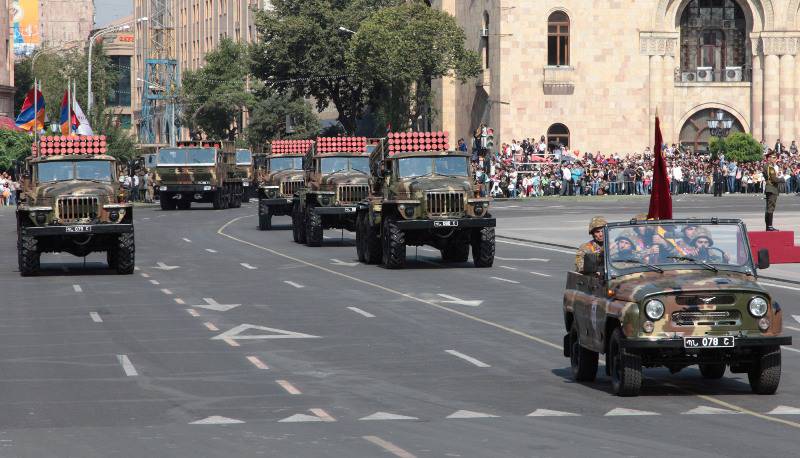 RZSO "Grad"
Air defense missile system C-300PM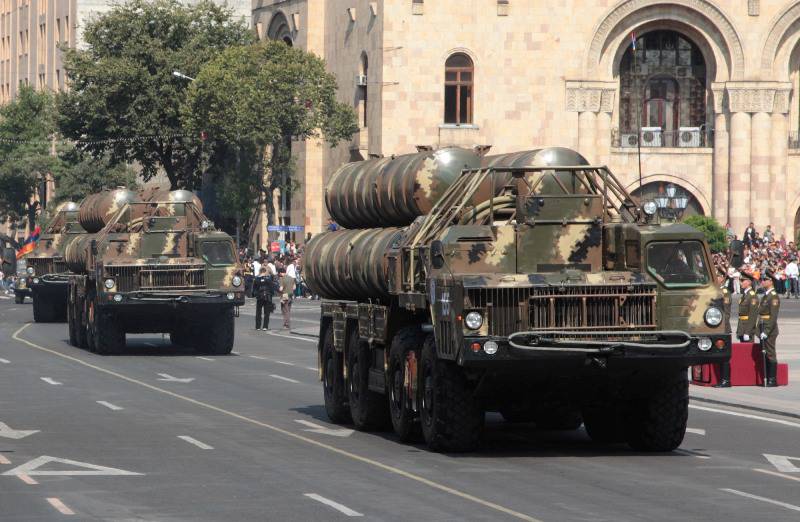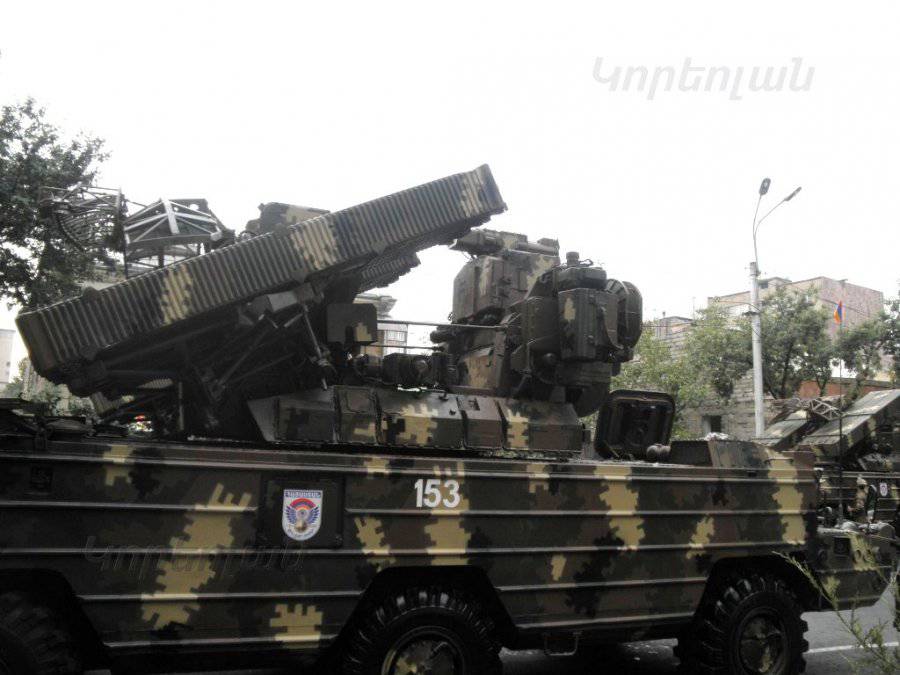 SAM "Osa-AKM"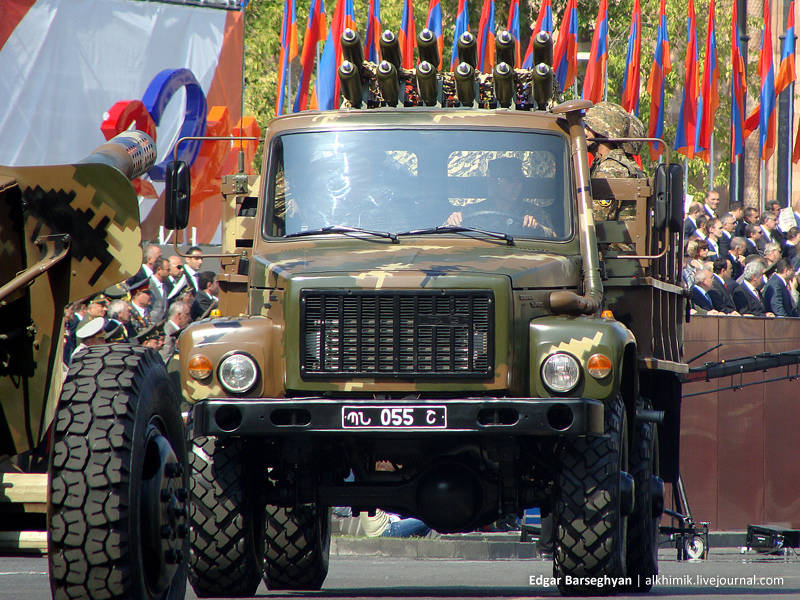 I do not know what it is, but something rocket-artillery and on the chassis of the brand-new Russian Gazon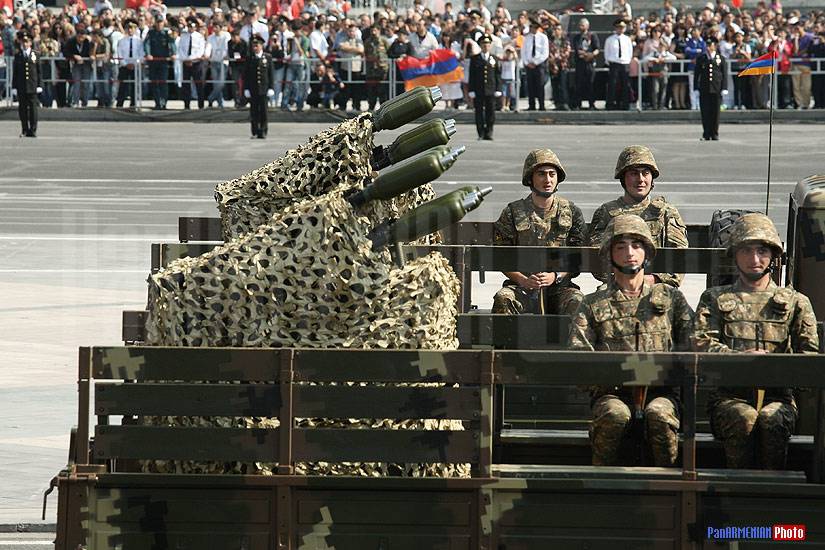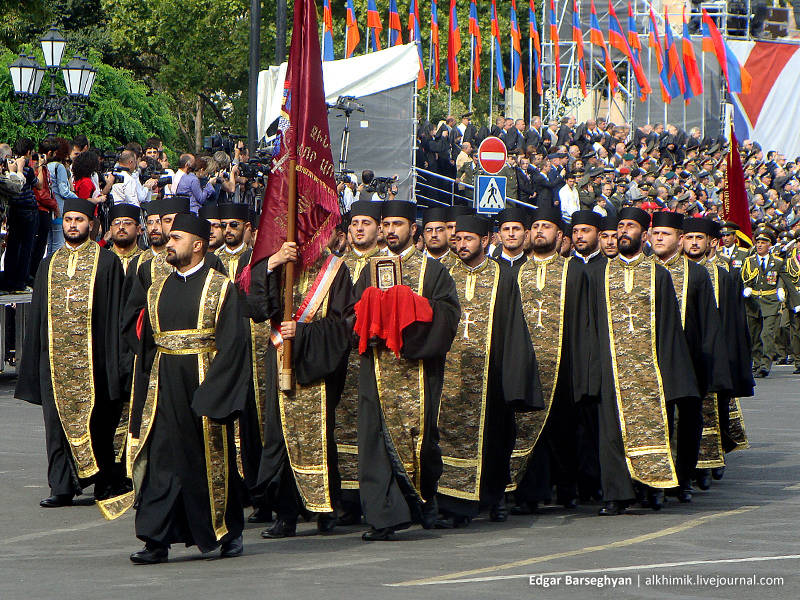 Regimental priests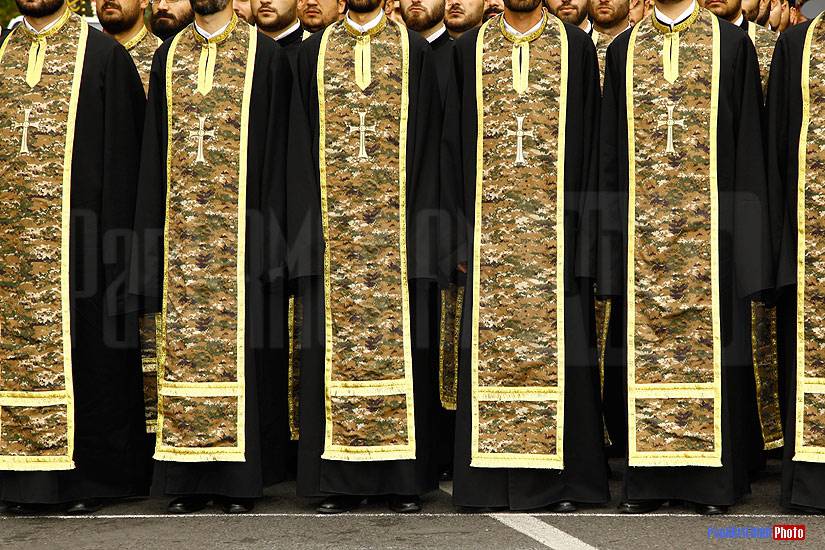 Pay attention to the "uniform"!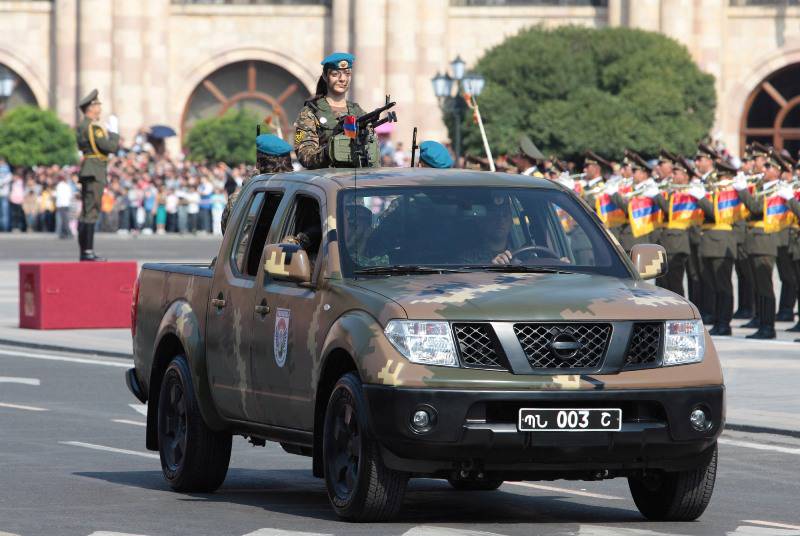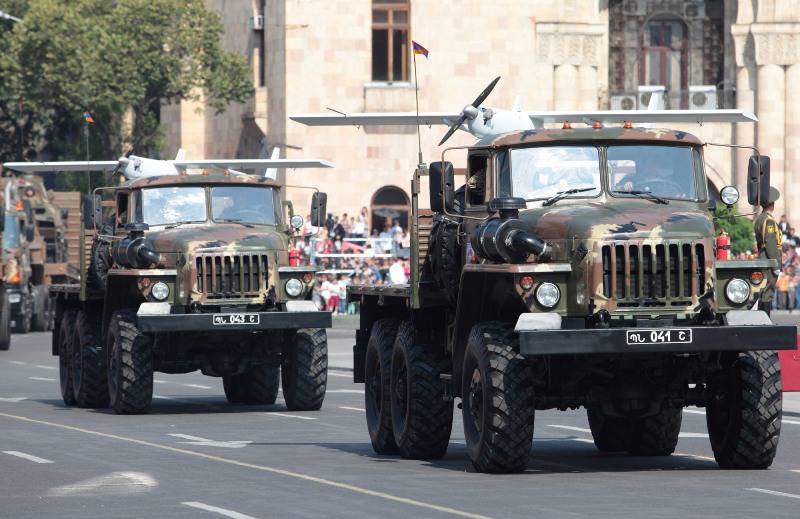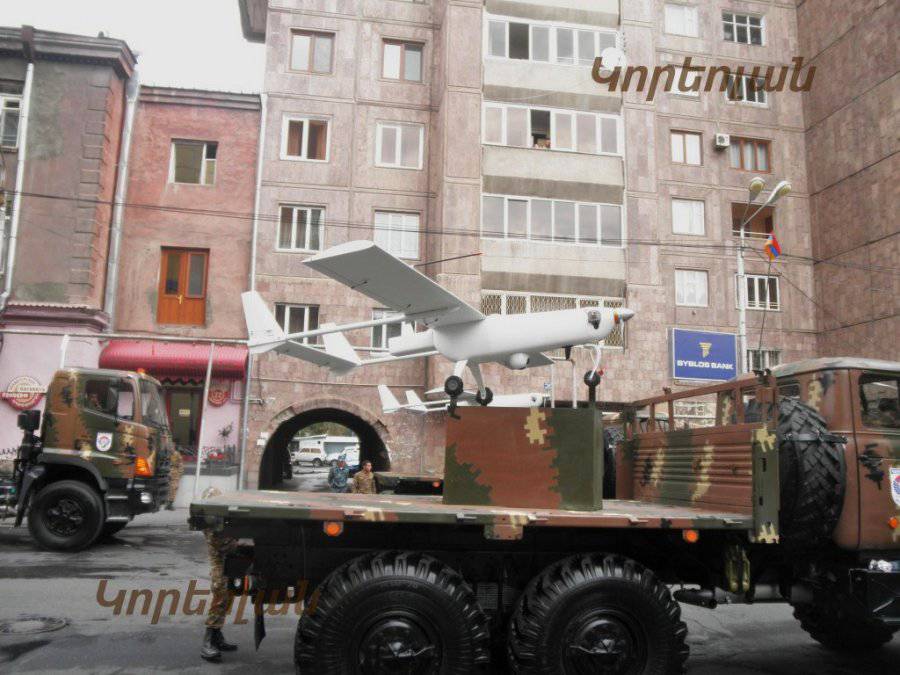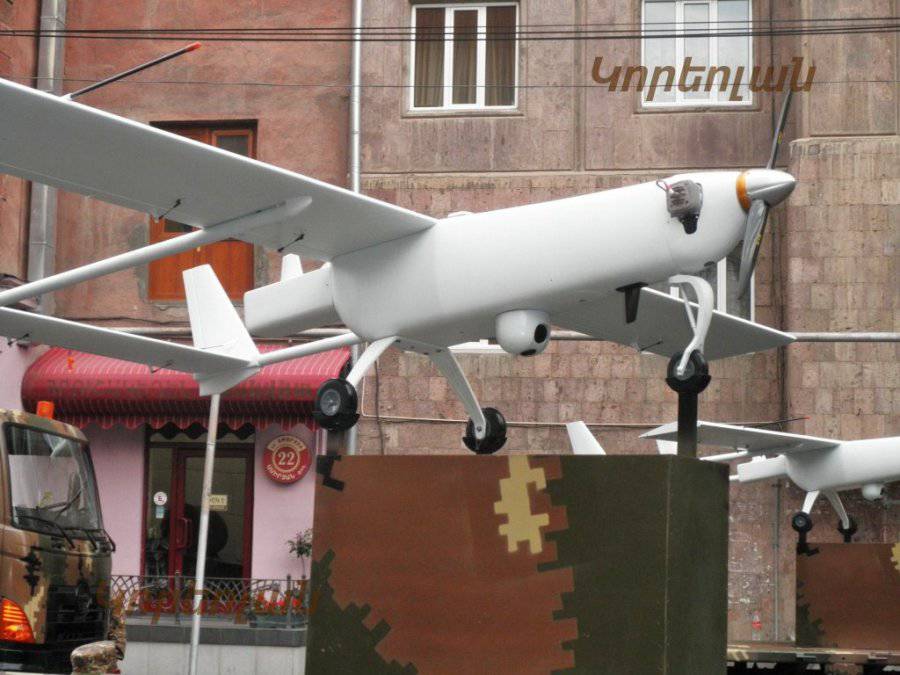 Tactical reconnaissance drone "Grunk" of Armenian production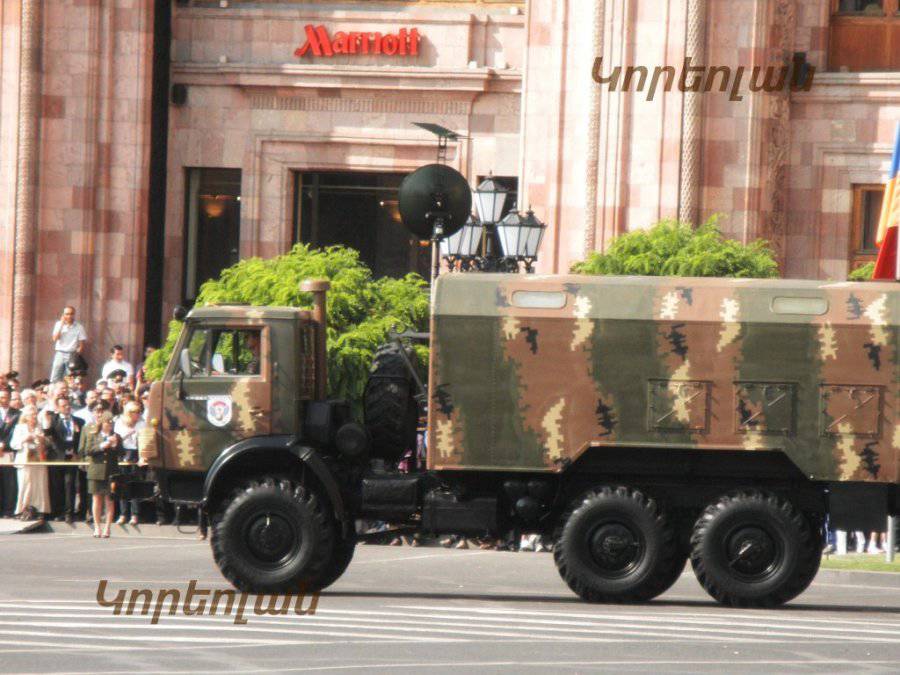 Mobile control station UAV "Grunk"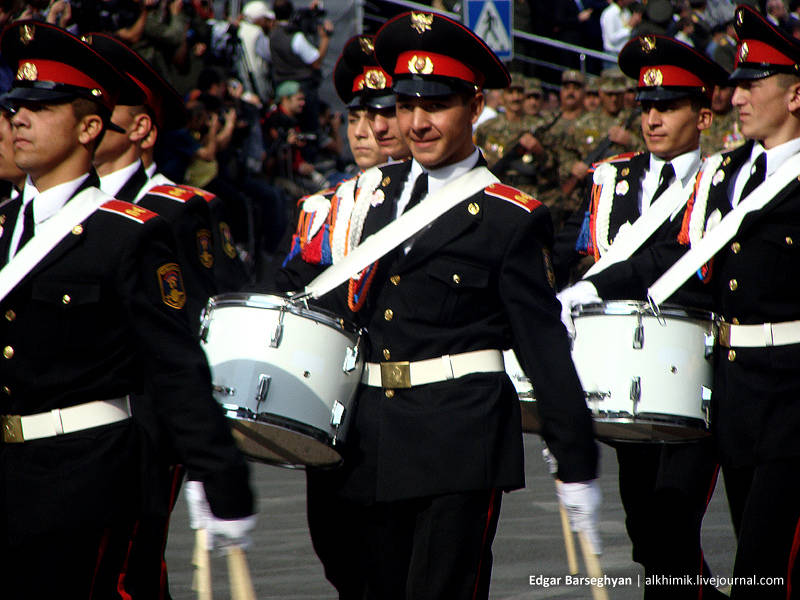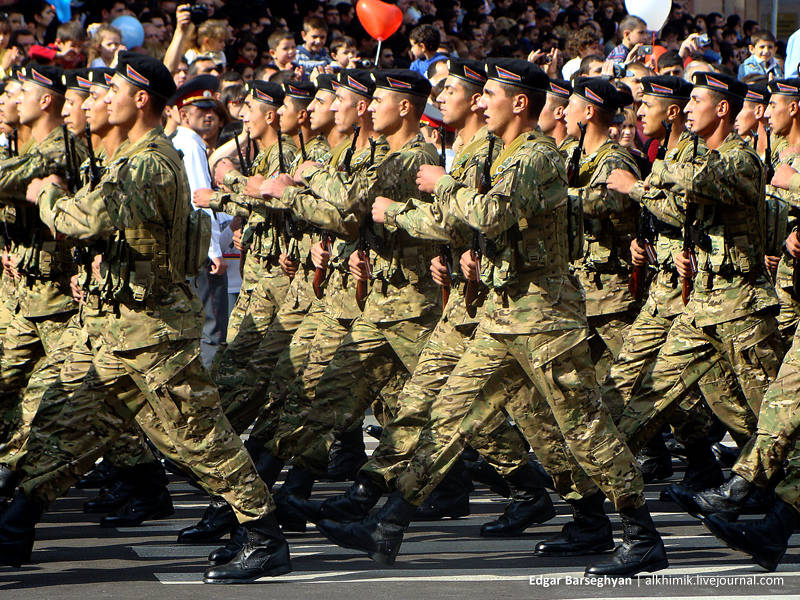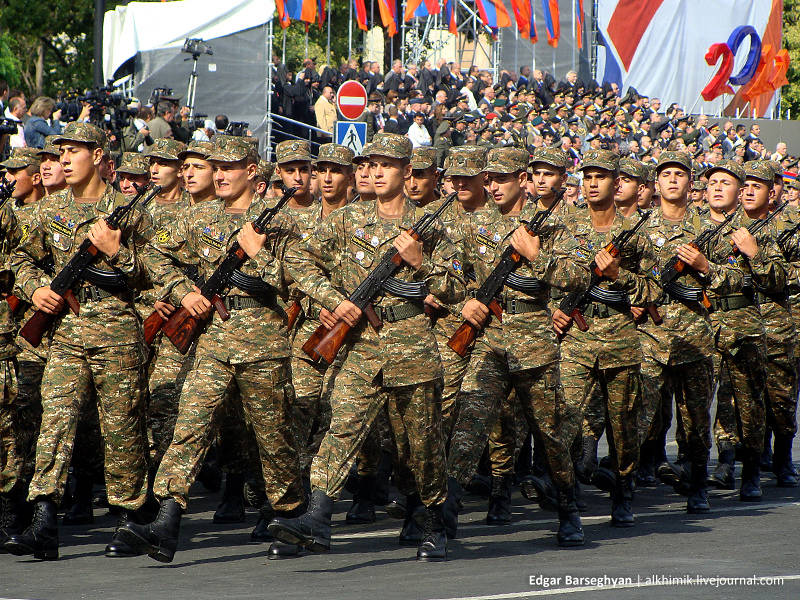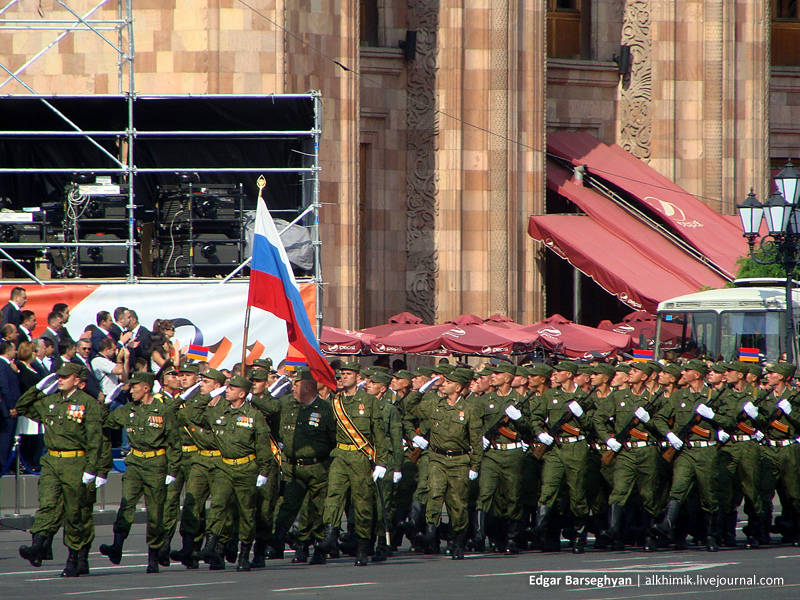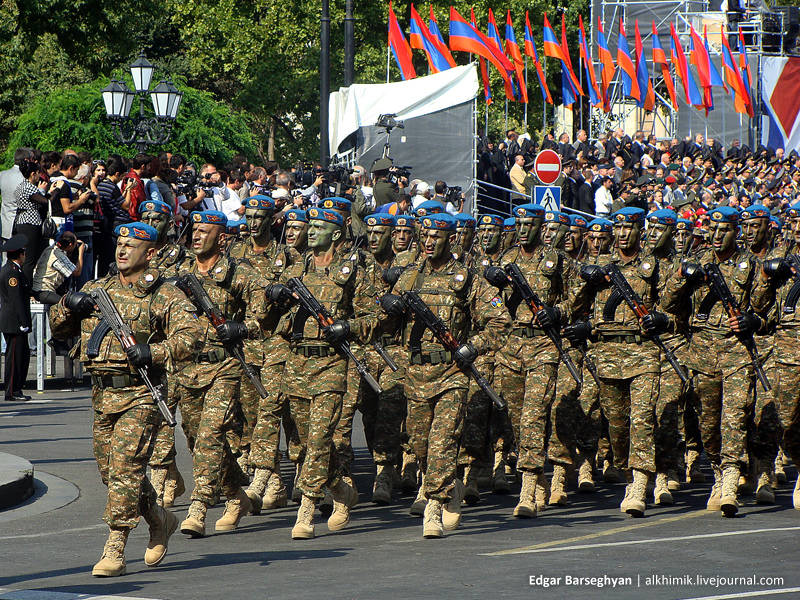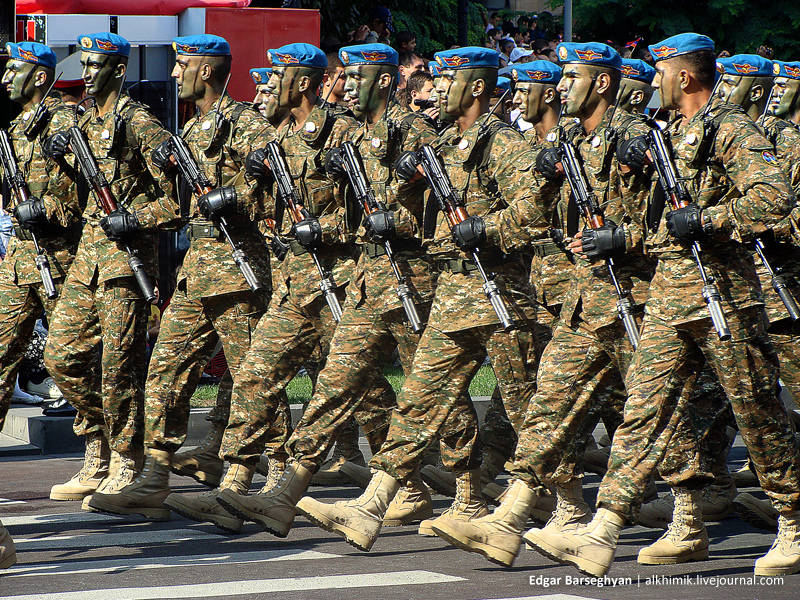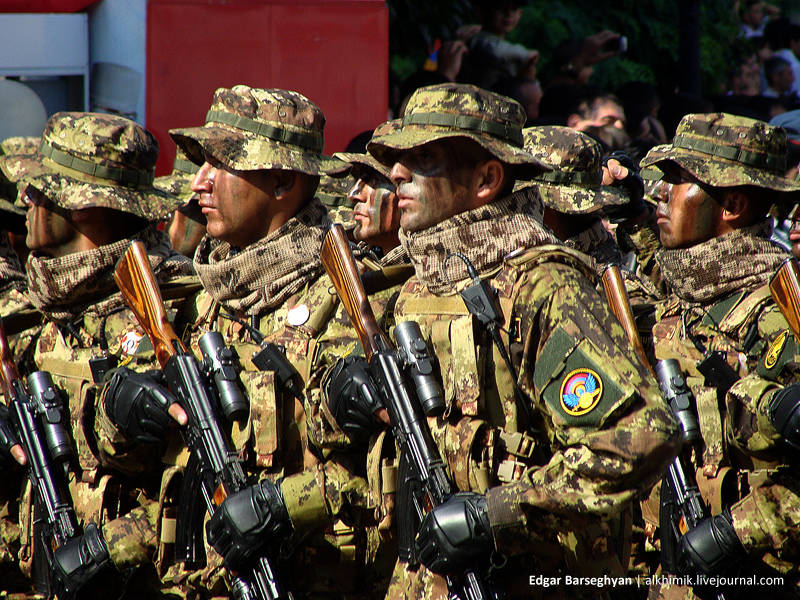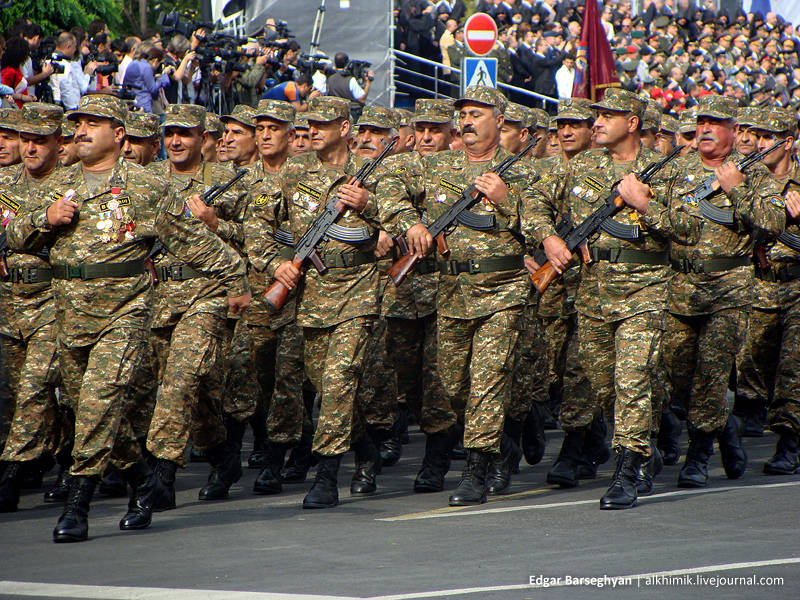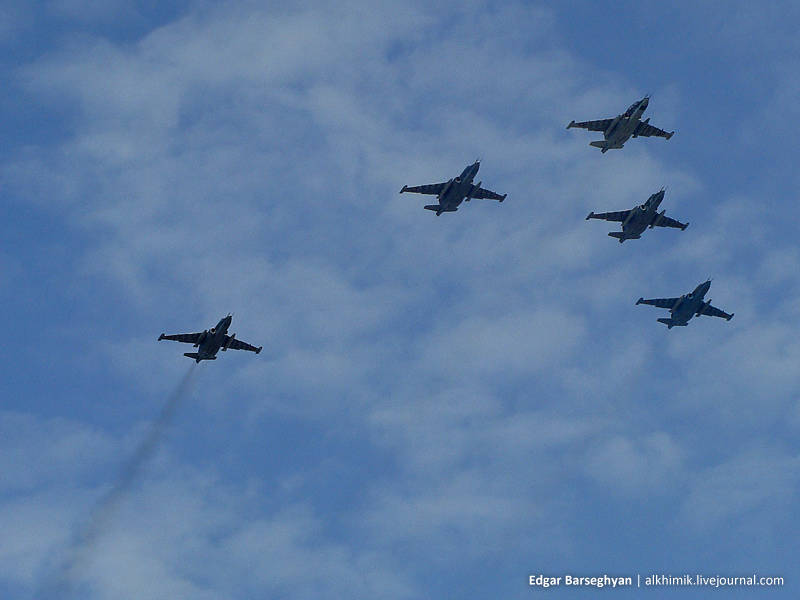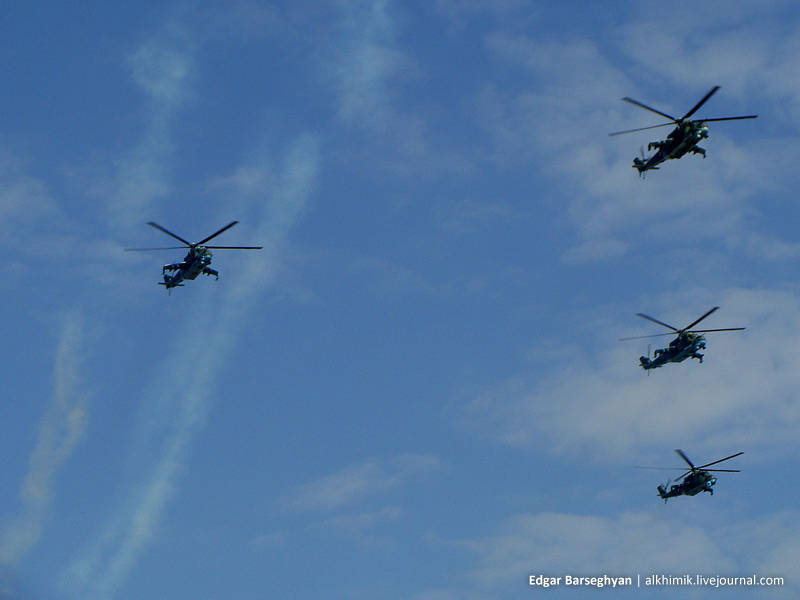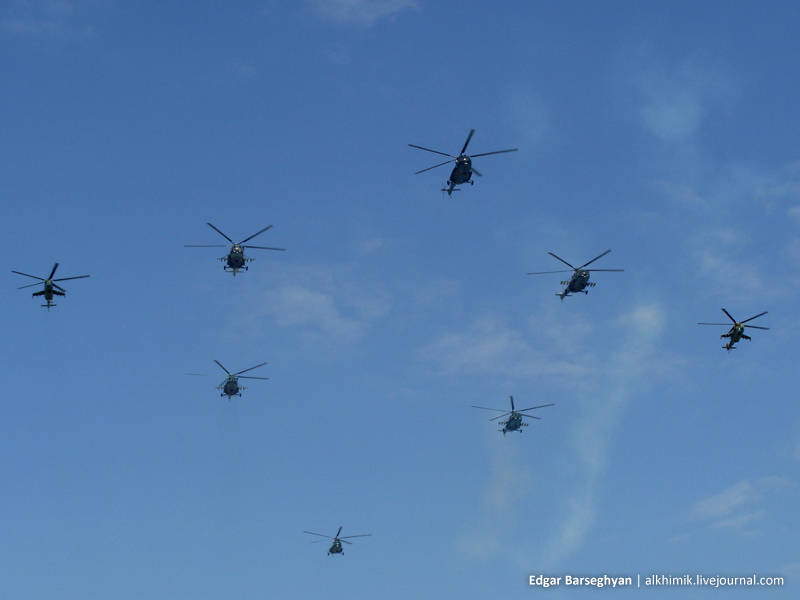 Ctrl Enter
Noticed a mistake Highlight text and press. Ctrl + Enter