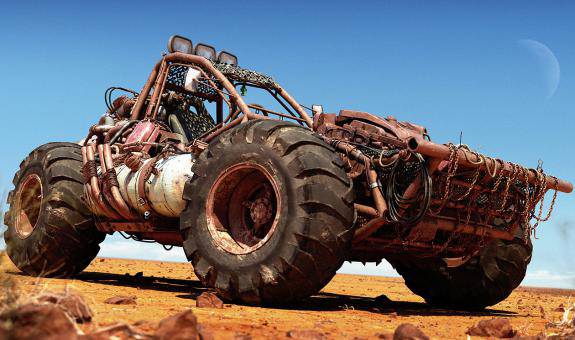 Many people had to see in films, especially telling about the post-apocalyptic world, gantracs - coarse and not too elegant fighting vehicles, created from ordinary cars or trucks. Well, in such a situation, people least of all think about how beautiful their means of transportation will look. Therefore, the car is hung as much as possible iron that can stop a bullet or fragments from a nearby exploding grenade. Of course, these "Kulibins" do not forget about the armament - the heavy machine gun of the 7,62 caliber mm perfectly complements the picture, turning this fortress for traveling into a dangerous enemy. Yes, even the old T-34 or the first models of the BTRs are much more reliable and powerful means of transportation. Meeting with them will be the last adventure in life for Gantrak and his crew. Yet against the enemy's infantry, even equipped with good body armor (up to the 5 level of security) and simple cars, gantracs are great
weapons
.
What are the advantages of these ugly and seemingly cumbersome cars?
Of course, this is generally available. If an armored personnel carrier or infantry fighting vehicle is quite difficult to get, then it is relatively easy to get an ordinary SUV (in Russia, of course, it is UAZ) or a truck (ZIL, KAMAZ, Ural). After that, the maximum vehicle protection gain is simply carried out. After all, even a PM bullet fired at a short distance easily punches the steel of the hull of any of these vehicles. What can we say about all of the AK-47 or PC, successfully launched at a distance of up to three hundred meters - it will simply turn the car into a mass grave for the entire crew. But if you strengthen it with ordinary steel, which can be mined by disassembling a couple of cars, you can turn the car into a real fortress. Ideally, you can simply weld thick (from 5 millimeters) sheets of iron into the cabin, leaving only narrow loopholes for viewing, in order to greatly increase the security of the gantrack crew. Of course, you should not forget about the engine - it should be carefully protected by welding additional sheets of steel. Alas, this will not give an absolute guarantee of security, the 7,62 machine gun line still punches this armor at a considerable distance, and the projectile from the Fly will blow the car to shreds. But nevertheless security will significantly increase, and it will be possible to embark on a journey.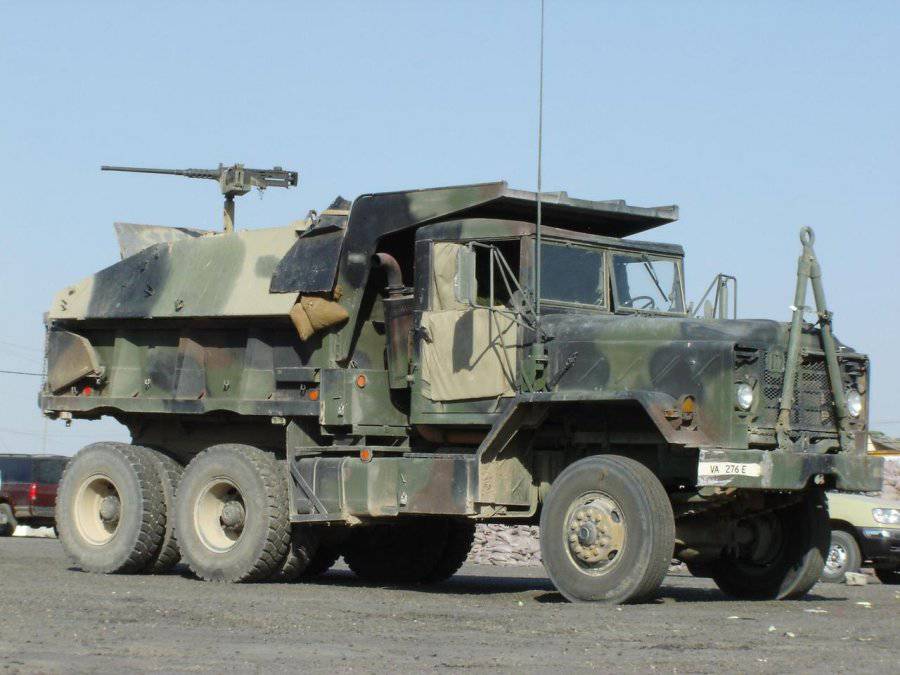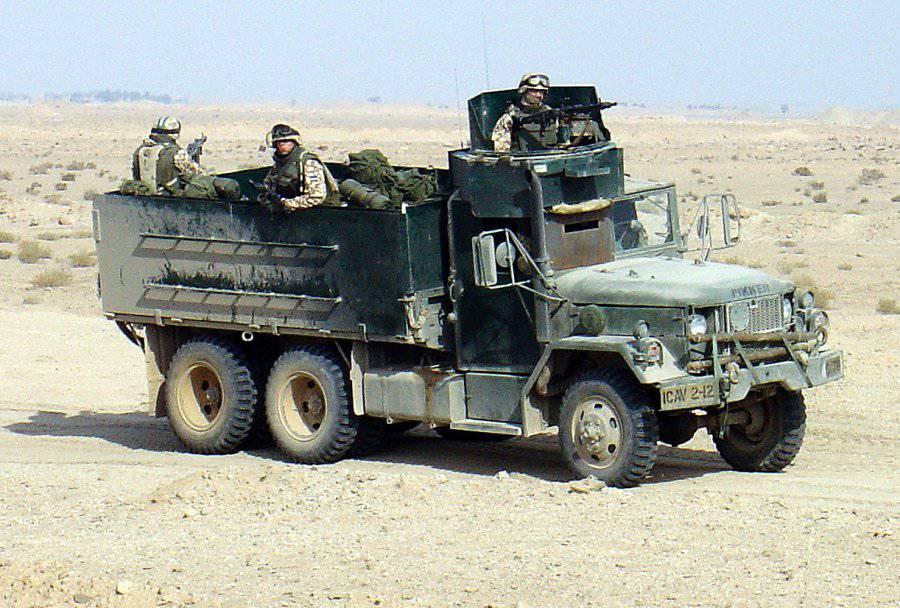 It would be nice to provide gantracs and weapons to be able to effectively fight off the attack of the enemy. The car is best supplemented with space for installing a machine gun - most likely on the roof. If it is necessary to strengthen something more solid - KamAZ or the Urals, then in a steel body reinforced with sheets it is quite possible to install either a cliff or a small-caliber cannon. And it will be a really dangerous enemy, capable, albeit not on an equal footing, but still engaging in battle with many models of armored personnel carriers.
It is also important that, unlike armored personnel carriers and infantry fighting vehicles, the dumbbell will be surprisingly economical. Still, the lightest models of armored personnel carriers consume at least 50 liters of fuel per hundred kilometers. What can we say about
Tanks
! But the gantraku made on the basis of KamAZ will be more than thirty-five liters of fuel per hundred kilometers. And this is with the already solid fortification, which weighs hundreds of kilograms, and maybe even with extra load.
I must say that although Gantracks most people are accustomed to seeing only in films, in reality they also find definite application.
For example, the first Russian gantraks began to gather in Afghanistan. Initially, most car drivers, who value their own lives and know how to think with their heads, simply put bullet-proof vests on the doors. It really saved a lot of lives. Later it was decided to move on - for real cars and even trucks, real "lats" were created, which were sometimes created from scrap materials and sometimes from high-quality armor. Instead of windows, tiny loopholes of several palms were left, the bodies often turned into real metal boxes, and the best sheets of steel were used to protect the cabin. As a result, additional armor was created, which weighed up to 500 kilogram. Yes, even this was not enough to completely protect the car, its drivers and passengers. But after all, the tank can be knocked down. But the created armor repeatedly reduced the number of dead people. At least hundreds of young boys, soldiers and wise officers, were saved thanks to this method.
In the body of the truck was installed serious weapons - from large-caliber machine guns "Cliff" to automatic small-caliber "ZUshek." Sometimes even the weapons shot down from shot down BMPs were used - KPT and KPVT. So simple trucks turned into a truly terrible weapon that could not only withstand a serious battle, but also gain the upper hand.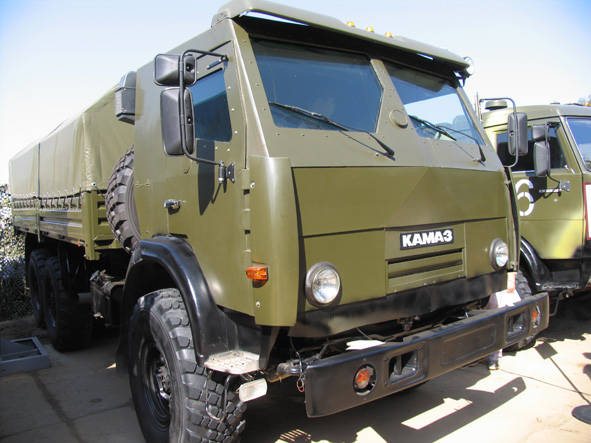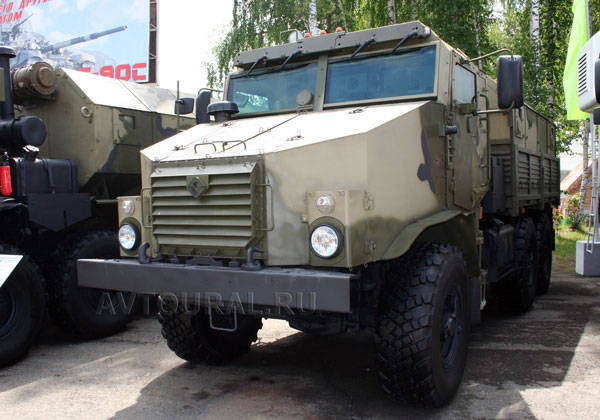 Only much later in the Institute began to develop similar improvements for trucks. So there were cars like "Ural-4320-31". This is really a serious opponent, whose armor weighs more than two tons. But she is able to protect him from an AK-47 shot from almost any distance, and at a distance of over two hundred meters she also stops an armor-piercing bullet fired from the SVD. High-quality eight-millimeter armor and glass with a thickness of 33 of a millimeter really reliably protect both the driver and passengers of this mighty gantrak.