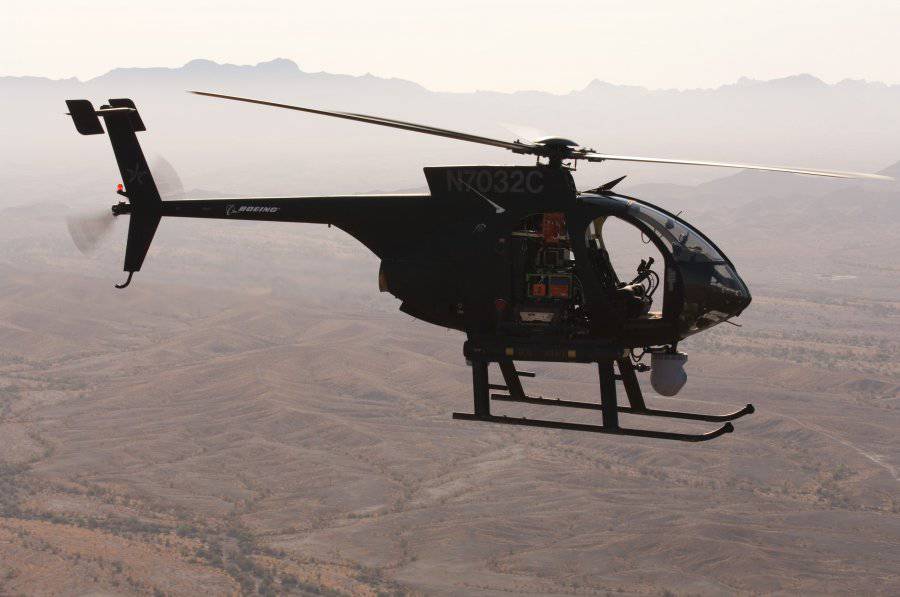 22 September 2011, Aviation Explorer - A promising Chinese unmanned helicopter Z-5 was first introduced at the 14 exhibition "Aviation Expo China-2011", which takes place in the capital of China from 21 to 24 September, ARMS-TASS reports.
An unmanned helicopter built at the PLA 60-m Research Institute, is a military aircraft and has never before been shown to the general public.
According to the Chinese stand assistants, the Z-5 is an airborne platform, as it can hover in the air, combines many promising technologies, such as the measurement and control system, the navigation system, sensors, the automatic control system, and the image transmission system.
The helicopter may hover at a specific point in the airspace for topographic measurements or environmental studies, or conduct electronic countermeasures (REB).
In the civil field, such a helicopter can be used to monitor the earth's surface and earthquakes.
At the stand of the Chinese Aerospace Scientific and Industrial Corporation presented a UAV with two guided missiles under the code designation WJ-600, which attracts great attention of military experts.
The WJ-600 UAV integrates advanced cruise missile control systems and dynamics systems into its design. He can simultaneously carry two missiles. Its concept implements inspection functions and impact capabilities. The speed of the device is 900 km / h. The low profile of the UAV is ensured by the choice of a stealth configuration and the use of a radar absorbing airframe coating.
The Aviation Expo China exhibition is held every two years from 1985. The first three days it is open only to professionals, and on the last day of its work 24 September - to the general public.