Nuclear submarine after a collision with a seiner arrived at the base in Vilyuchinsk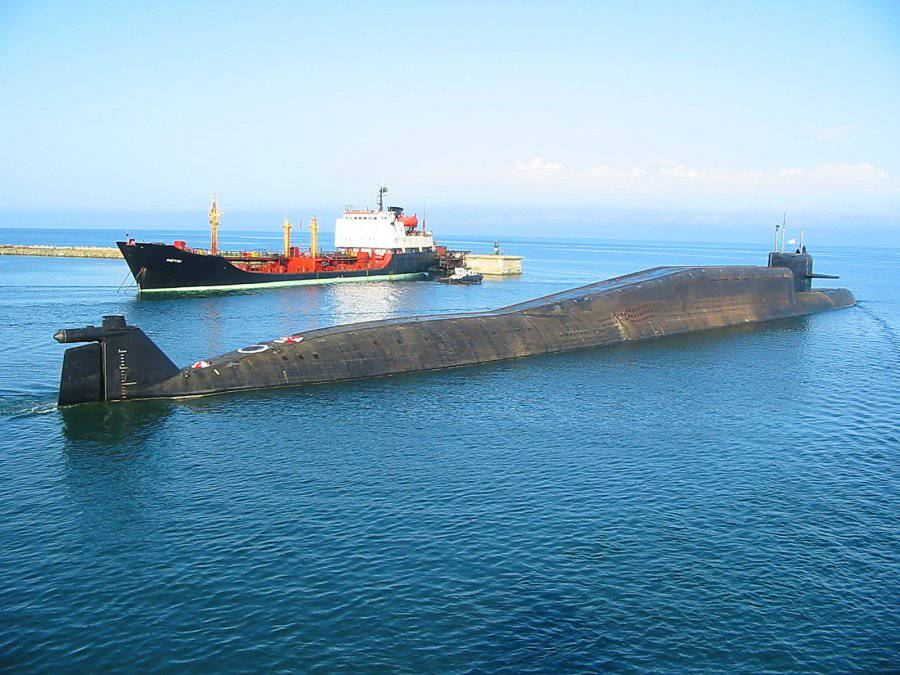 Strategic nuclear submarine "St. George the Victorious" of the Pacific Fleet (PF) arrived at the 25 base of the PF strategic missile submarine division in the city of Vilyuchinsk, Kamchatka, after colliding with the Donets fishing seiner in Avachinskaya Bay. The representative of the press service of the Pacific Fleet Roman Markov informed ITAR-TASS today.
As reported on the eve of the State Maritime Rescue Coordination Center of the Russian Federation, on the evening of September 20, the fishing seyner "Donets", owned by Rybnoye LLC, followed the port pier and collided with a submarine. At this point, the seiner made a maneuver by diverging on a collision course with the trawler "Helmsman".
A spokesman for the Pacific Fleet explained that at the time of the incident, the submarine was stationary without any movement, with signal lights turned on. As a result of a collision with a seiner, the body of St. George the Victorious, covered with a thick layer of rubber, received minor damage. No harm done.
An inspection team from the crew of the submarine landed on the seiner crashing into the submarine cruiser. According to the submariners, the crew of "Donets" "was in inadequate condition," in other words, the sailors were drunk, a spokesman for the Pacific Fleet reported.
Currently, the incident is under investigation.
The St. George Pobednosets nuclear submarine K-433 is a strategic submarine of the Kalmar project 667BDR. Launched 20 June 1980 of the year. November 3 The 1983 of the year was introduced into the 25 division of the 2 th flotilla of submarines of the Pacific Fleet based in the Krasheninnikov bay (Vilyuchinsk).
The displacement of the ship 13 thousand tons, the maximum speed - 24 node, the depth of the dive - 320 meters, crew - 130 people.
Ctrl Enter
Noticed a mistake Highlight text and press. Ctrl + Enter