This spy satellite HEXAGON for over ten years has been observing America's likely adversaries during the Cold War, dropping very high-quality photographs taken from space to Earth. The length of this satellite is about 18 meters, and it is longer than a regular bus. For a very long time, only very few people saw these satellites live. And now, after the US government has declassified the data of this spyware program, anyone can see this satellite.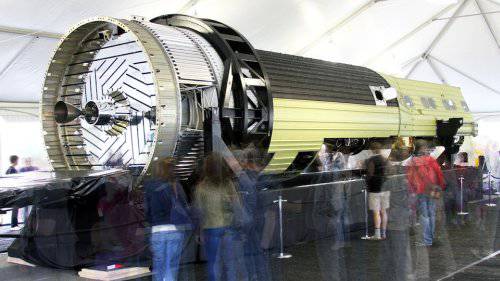 During the period from 1971 to 1986, the US Department of Intelligence launched the launch of XEXUMX satellites HEXAGON. The first of these satellites was launched into orbit by the Titan III carrier rocket. The main "eye" of the satellite HEXAGON was a huge camera with a focal length 20 centimeters. This camera took pictures on the photographic plate, the size of 195 centimeters. On each such plate from the height of space an image was placed, about 15 in size. The high quality of the photographic material used and the optics of the camera made it possible to look at the details of the size of half a meter on the pictures taken.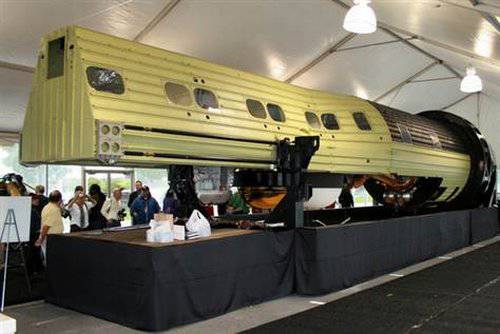 In those days, there was still no reliable means of fast data transmission over radio frequency channels, and the satellite camera was an ordinary camera, not a digital camera. Therefore, a rather original method was used to deliver satellite images to the Earth. After the satellite camera took a series of shots, the taken photographic plates were automatically immersed in a container protected from external influences, which was then dropped to the ground. In total, the satellite had four containers, so its work resource was very short, which explains the large number of such satellites launched into space.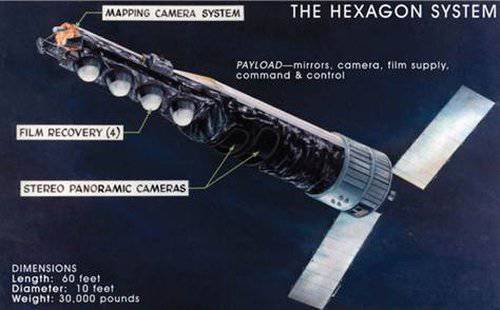 Naturally, before dropping the container with the images to the Earth, a reconnaissance plane was lifted from the ground, equipped with a special device that patrolled at a high altitude near the point of entry of the container into the atmosphere. After the radar of the aircraft detected the falling container, the aircraft approached the calculated point and caught this container as if caught with a butterfly net. I wonder what happened if the pilot of the plane slightly missed?