Petro Poroshenko in a telephone conversation with German Chancellor Angela Merkel discussed "the introduction of further sanctions against Russia and their continuation until the full implementation of the Minsk agreements," reports
Lenta.ru report
with reference to the website of the Ukrainian president.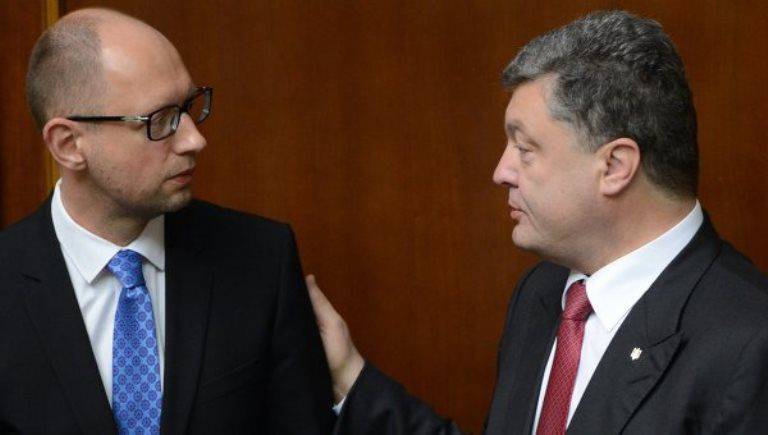 "The parties also stressed the need to increase the number of OSCE monitors in Donbass and the technical equipment of the mission to accelerate the deployment of OSCE observation points on the contact line," the report said.
And Prime Minister Yatsenyuk talked yesterday with US Vice President Joe Biden. The head of the Ukrainian government in a conversation said that the militia constantly violate the truce, continue to attack the military, and do not allow the work of OSCE observers on its territory. In addition, they did not allow the Ukrainian rescuers to mine them. Zasyadko, where the day before there was a methane explosion.
Earlier it was reported that the DNI rescuers independently inspected the mine and raised to the surface of the body 35 miners who died from the March 4 explosion.
It is reported that on Friday the Emergencies Ministry will send its employees Il-76 to Donetsk to Donetsk to assist the victims. The same cargo will be delivered humanitarian aid.